News
Published 24 November 2022
Call for nominations UNEP Global Environment Outlook (GEO-7)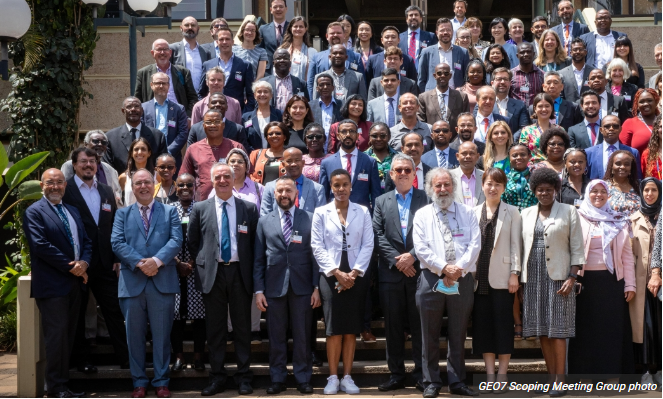 The International Science Council is calling for nominations of experts to advise the 7th edition of the UNEP Global Environment Outlook (GEO-7).
The ISC invites all Members to nominate experts to become part of the Multidisciplinary Expert Scientific Advisory Group (MESAG) to advise on the scientific credibility of the seventh edition of the Global Environment Outlook (GEO-7) assessment and its accompanying Summary for Policymakers (see GEO-7 scoping meeting material).
The MESAG will be tasked with providing guidance to the United Nations Environment Programme's Executive Director, authors and experts and will meet regularly, virtually and physically, to develop recommendations to help move the process forward. Nominees should be available to participate in the MESAG for the entire period of the preparation and finalisation of GEO-7, which will most likely end before mid-2025.
More information about the responsibilities of the MESAG and selection process: https://www.unep.org/global-environment-outlook/geo-7/multidisciplinary-expert-scientific-advisory-group-mesag
To be considered for nomination please complete the nomination form and provide your CV (one single file).
Nominations must be submitted to International.Unions@royalsociety.org.nz by 5:00pm Thursday 1 December.
The Society's Academy Executive Committee will ratify the nominations, ahead of nominations being endorsed by Royal Society Te Apārangi and submitted to ISC by the deadline. Please note: Nominations must be endorsed and submitted by Royal Society Te Apārangi as the ISC member.
Source: Royal Society Te Apārangi