News
Published 4 May 2017
Cities critical for conservation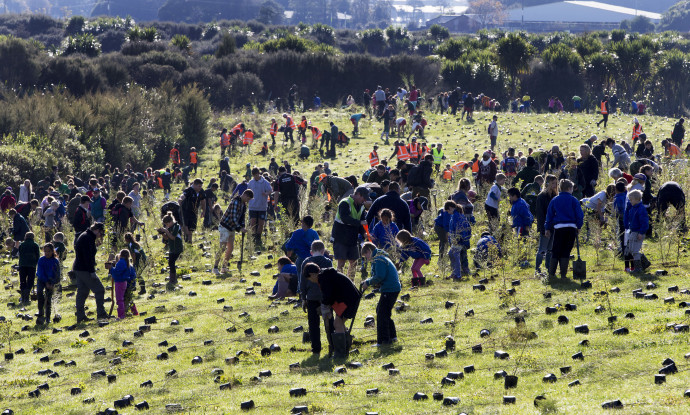 Ecologist Professor Bruce Clarkson, winner of the Royal Society Te Apārangi's Charles Fleming Award, wants to convince urban dwellers to get involved in conservation to improve the resilience of New Zealand's natural fauna and flora.
Royal Society Te Apārangi Memorial Series: 2017 Charles Fleming Lecture
For a long time in our urban centres, nature has been fighting a losing battle. Perhaps those living in residential areas had been comforted by the fact that the Department of Conservation and its predecessors have been doing their best to save our native birds from extinction on offshore islands, or more recently, mainland eco-sanctuaries. But, these endeavours on their own, are not enough to reverse the ongoing decline in native biodiversity.
What if cities were seen as a solution to the problem and what needs to happen?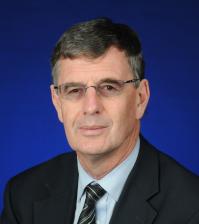 2016 Charles Fleming Award recipient Professor Bruce Clarkson, University of Waikato Deputy Vice-Chancellor Research and Taranaki-born ecologist, will make the case for both community and local council endeavours to bring indigenous nature back into cities and towns where 87% of New Zealand's population live. Bruce will explain how the new trans-disciplinary approach of Urban Ecology can work on reconnecting our neighbourhoods with nature to provide multiple benefits to urban dwellers.
Urban Ecological Restoration: The New Frontier?
The Charles Fleming Lectures are held in conjunction with the Branches of Royal Society Te Apārangi
DUNEDIN | 6pm Thursday 11 May
Hutton Theatre, Otago Museum
Otago Institute for the Arts & Sciences (Otago Branch of Royal Society Te Apārangi)
WANAKA | 6pm Friday 12 May
Wanaka Presbyterian Community Church Centre
Wanaka Branch of Royal Society Te Apārangi
* $5 DOOR CHARGE
HAMILTON |7:30pm Tuesday 16 May
Dr John Gallagher Concert Chamber, University of Waikato
ROTORUA | 6pm Wednesday 17 May
Rimu Room, Scion
Royal Society Te Apārangi Rotorua Branch
AUCKLAND | 6pm Tuesday 23 May
Auditorium, Auckland Museum
Auckland Museum Institute (Auckland Branch of Royal Society Te Apārangi)
NEW PLYMOUTH | 6pm Wednesday 24 May
Puke Ariki
Source: Royal Society Te Apārangi