News
Published 2 August 2018
National Research Charter for Aotearoa being developed
A new charter to set out the principles underpinning sound research practice in New Zealand is being developed.
A working group has been formed, with support from research funding agencies, bodies representing different types of research organisations and Royal Society Te Apārangi.
Dr John Hay has been appointed independent chair of the working group and says the group has been tasked to develop a proposed charter within 12-18 months.
"The aim of the charter is to provide clarity to all researchers and research organisations on expectations for sound research practice.
"It also seeks to foster a culture of collective responsibility for maintaining good research practice, set out what sufficient compliance looks like and also support cohesive research teams working across many research organisations.
"The charter will also provide clarity for international collaborators on the expectations on them when they are working on New Zealand-based research," he said.
"It will support the public to have confidence in the research community by making it clear how important the public interest is and by both setting out what is expected of researchers and ensuring that poor practice is dealt with appropriately. It will meet the wider communities' expectations for competence, balance and soundness from researchers."
Hay said other countries have developed a charter, such as Australia and the United Kingdom, but rather than simply adopting one of those, it is important that New Zealand develops its own charter to include elements specific to the context of Aotearoa, such as setting out how researchers should meet their responsibilities under the Treaty of Waitangi. The charter will, however, be benchmarked to contemporary international good practice.
He said that without such a charter in place, the Royal Society Te Apārangi's Code of Professional Standards and Ethics has been used informally in New Zealand but it is meant to only apply to the Society's members.
"The new charter would, through its adoption, apply to all researchers employed by or contracted to research organisations. Others, such as private research funders and researchers operating without public funding and outside participating research organisations, can be encouraged to adopt it also," he said.
The organisations that have agreed to co-sponsor the charter's development are Universities New Zealand, Science New Zealand, Independent Research Association New Zealand, Health Research Council of New Zealand, Ministry of Business, Innovation and Employment and Royal Society Te Apārangi, the latter serving as the secretariat for the working group.
The working group has been asked to consult widely across the research community.
More information on the National Research Charter development is available at royalsociety.org.nz/nrc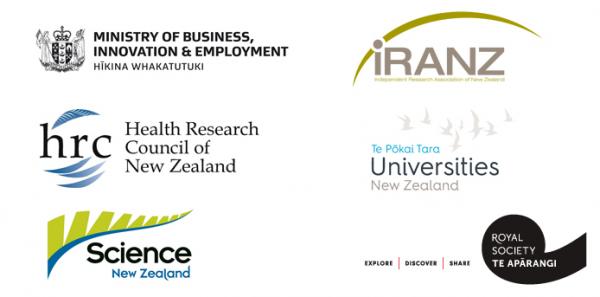 Source: Royal Society Te Apārangi