News
Published 16 March 2023
Researchers and scholars at the top of their fields elected as Ngā Ahurei Fellows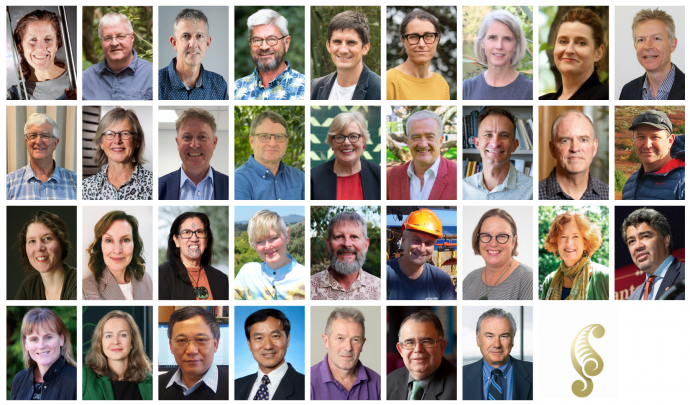 Thirty-four new Ngā Ahurei a Te Apārangi Fellows and Ngā Ahurei Honore a Te Apārangi Honorary Fellows have been elected to the Academy of the Royal Society Te Apārangi for their distinction in research and advancement of science, technology or the humanities. They are world leaders in their area of research and scholarship.
Being made a Fellow is an honour that recognises distinction in research, scholarship or the advancement of knowledge at the highest international standards. Fellows can use the post-nominal 'FRSNZ' after their name to indicate this honour.
Professor Charlotte Macdonald FRSNZ, Chair of the Academy Executive Committee, said it was impressive to see the strength of Aotearoa New Zealand's research communities in the cohort of new Fellows.
"The newly-elected Ngā Ahurei Fellows have made contributions to knowledge at the highest levels in their different fields and across disciplinary boundaries. Their election adds significantly to the breadth of knowledge held within the Academy and will support Te Apārangi to engage and inform New Zealanders on a diverse range of important topics."
"The election process is rigorous and new Fellows can be rightfully proud to be recognised by their peers in this way. On behalf of the Academy and Society, I heartily congratulate all the new Fellows."
The new Fellows are:
The Society also announced the election of four Ngā Ahurei Honore a Te Apārangi Honorary Fellows. The election of Honorary Fellows aims to encourage strong ties with leading international scientists and scholars and New Zealand's research community.
The new Honorary Fellows are:
The new Fellows will be formally inducted at an event in Whanganui-a-Tara Wellington on 27 April 2023.
---
Read more on the new Fellows:

Professor Jennifer Adams, University of Canterbury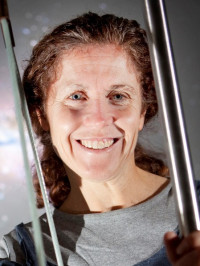 Jenni Adams is New Zealand's lead scientist in the IceCube collaboration, whose observatory consists of 5000 sensors distributed over a cubic kilometre under the Antarctic ice at the Amundsen-Scott South Pole Station. The sensors detect Cerenkov radiation from the decay products of very high energy neutrinos interacting with nuclei in the ice. In the past decade this research has led to notable firsts, including: (i) the first discovery of neutrinos with energies 100 times greater than particles in the Large Hadron Collider; (ii) the unambiguous association of neutrino events with gamma-ray flares in active galactic nuclei known as "blazars". The significance of the first result is that the energies involved require processes beyond stellar nuclear physics, at vast cosmological distances. The significance of the second result is that it sheds a unique understanding on the physics of accretion disks and jets around the supermassive black holes at the centres of galaxies.
Professor Andrew Allan, Plant & Food Research and University of Auckland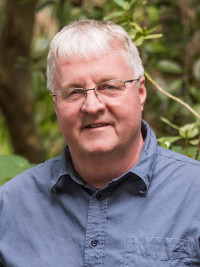 Andrew Allan has had many leadership roles, including Director of the Joint Graduate School linking Plant & Food Research and University of Auckland, where he has a joint appointment. While contributing uniquely to the understanding of the metabolic control of pigmentation pathways, the genes he has described in publications are now used as markers in breeding apples, kiwifruit and other crops. Some thousands of seedlings continue to be screened using these markers. His research has developed plants that undergo continuous flowering (apples, kiwifruit, and others) that promises to speed-up perennial plant breeding many times, ensuring his impact will continue to grow. This work forms the basis of his current MBIE-funded programme "The Flowering Crisis" which aims to understand the effect of warming temperatures on flowering, as well as educating the public on new technologies. His programmes have specific objectives to enable Māori to inform the development, and be early adopters, of plants developed using these tools.


Associate Professor Mark Bolland, University of Auckland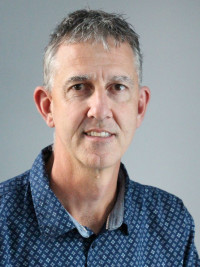 Mark Bolland has made major contributions to the treatment of osteoporosis. He led research establishing that calcium supplements increase the risk of heart attacks, and that these harms outweigh any benefits. This research has changed clinical practice: calcium supplements previously were taken by the majority of older adults, but are no longer routinely recommended. In New Zealand, prescriptions for calcium have fallen by more than 90%, saving the country more than $1million/year. He has also led research showing that vitamin D supplementation does not have important health benefits for otherwise healthy adults, and so is unnecessary, and that bone health is not a significant concern in HIV infection. Additionally, he developed techniques for checking the validity of research publications and exposed a major medical research fraud. In 2015 he was part of the team that won the Prime Minister's Science Prize for work on osteoporosis.


Professor Klaus Bosselmann, University of Auckland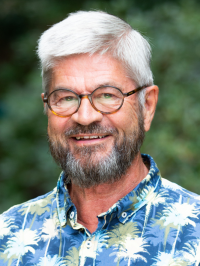 Klaus Bosselmann is an internationally renowned scholar of environmental law who has significantly contributed to the discourse on environmental ethics, policy, law and governance at national and international levels. The impact of his work on ecological legal theory, rights of nature, ecological integrity, eco-constitutionalism, the Earth Charter and legal developments internationally and in New Zealand is widely acknowledged. Among his awards are the Inaugural Senior Scholarship Prize of the IUCN Academy of Environmental Law and the 2021 Carlowitz Sustainability Award. A number of his books have been translated into multiple languages including Im Namen der Natur (1992), When Two Wolds Collide (1994), The Principle of Sustainability (2008/2017), National Strategies for Sustainability (2014) and Earth Governance (2015).
Professor Brendon Bradley, University of Canterbury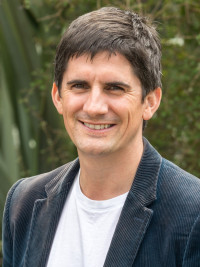 Brendon Bradley has made significant contributions in several important areas of earthquake science and engineering. In particular, his contributions have focused on first-principles approaches to ground-motion prediction, seismic hazard analysis, and performance-based earthquake engineering. His most notable contributions have involved the development of improved methods for earthquake-induced ground motion selection, validation of empirical and simulation-based methods of ground motion prediction, and the interrogation and interpretation of ground motion observations in large earthquakes. His disciplinary research has also been acknowledged through receiving the 2016 Prime Minister's Emerging Scientist Prize, 2013 Rutherford Discovery Fellowship, and five Marsden Fund grants. As a research leader, he co-led the establishment of QuakeCoRE as a centre of research excellence, which he currently leads as its Director. As a science communicator, he has had a major role in the dissemination of lessons from the 2010-2011 Canterbury and 2016 Kaikōura earthquakes.
Professor Virginia Braun, University of Auckland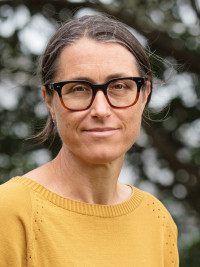 Virginia Braun is a social and health psychologist, specialising in research related to gendered bodies, sex, sexuality, and health. Her scholarship interrogates possibilities for health and bodies looking at the intersections of societal, scientific and public policy knowledge and meaning making. Exemplifying her impactful empirical work, Braun's 2005 paper was the first to critically question the discourse, practice and implications of female genital cosmetic surgery, establishing her as a key international expert. Exemplifying her extraordinary impact is her authorship of one of the most highly-cited psychological and methodological papers ever published. She is invited to teach and present around the world, including as keynote at conferences across social, health and medical sciences, and her works have been translated into numerous languages. Braun received the Marsden Medal (2021) in recognition of her outstanding and sustained contributions to the profession of science.
Professor Karin Bryan, University of Waikato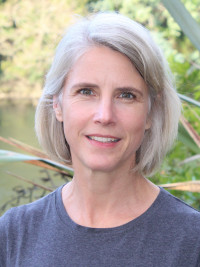 Karin Bryan is an internationally-recognised researcher of estuarine processes, coastal morphodynamics, and climate-driven variability in waves. Focusing on climatic drivers, and using a quantitative approach and numerical modelling, she is advancing fundamental understanding of wave-energy transformation and its impact on coastal development, erosion, flooding hazards, and sea-level rise. Her new theory, tested using New Zealand-based measurements, identifies how turbulence is distorted by shallow-water waves, and is widely applied in turbulence studies around the world. Her later work shows how energy is transferred between bar and shoreline on a beach, ultimately controlling their coupled behaviour. In the late 1990s, she discovered a new form of edge-wave on beaches and demonstrated its existence with field observations in North America, now confirmed globally by others.
Professor Hallie Buckley, University of Otago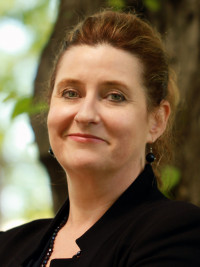 Hallie Buckley is a leading bioarchaeologist in the Asia-Pacific region. Buckley's research demonstrates the role of the environment on human diet and health in the past. Her Pacific research has transformed the way we conceptualise the biomedical history of the ancestors of modern Polynesians, the Lapita, and she has made ground-breaking discoveries of ancient disease in Asia. She has applied multi-disciplinary techniques to pioneer foundational knowledge regarding the quality of lives of ancient Asian and Pacific people, and first generation European and Chinese immigrants to Aotearoa. Buckley works closely with descendant communities in all stages of her research. She has facilitated large-scale repatriation projects of kōiwi tangata to mana whenua and engages with various government agencies on forensic identification projects.
Dr Owen Catchpole, Callaghan Innovation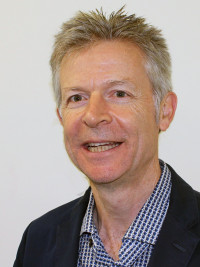 Owen Catchpole is a world leader in the development of solvent-based processes to extract high value bio-active chemicals from a range of feedstocks. He has enabled a major culture and business shift in the application of Chemical Process Engineering in the New Zealand Bio- and Agri-business sectors. His design of a portable containerised Supercritical Extraction plant "SuperEx" – which can be trucked directly to an industrial test site – brought pilot plant technology directly to the industry partner, greatly 'de-risking' industry investment. The outcomes of his engineering have enabled multiple commercial enterprises to be established and succeed in New Zealand, all focused on purifying and selling tens of millions of dollars per annum of high value bio-active extracts to an international market. The industries and sectors now benefiting range from manuka honey and propolis to cosmeceuticals from wood wastes. His leadership of the technology transfer process includes extended industry secondments. His unique engineering approach is underpinned by a broad portfolio of patents and specialist engineering publications.
Mr Murray Close, Institute of Environmental Science and Research Ltd (ESR)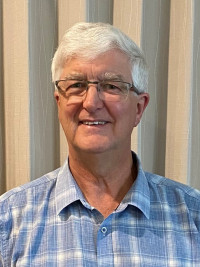 Murray Close has led pioneering research into groundwater contamination over the last 44 years. He has led multi-agency, multi-disciplinary research teams focusing on the transport and fate of a comprehensive range of contaminants in New Zealand groundwater systems, including pesticides, heavy metals, microbes, and nitrate, and has developed new methods for investigating the vadose zone. His current research interests include the impacts of land use on groundwater quality, removal of nitrate from shallow groundwater using enhanced denitrification, and understanding groundwater ecosystems. He actively engages with regional and district councils throughout New Zealand who have the responsibility to manage groundwater resources. His research has advanced groundwater management practices for the regional councils by providing them with the necessary knowledge of groundwater systems and processes.
Professor Gillian Dobbie, University of Auckland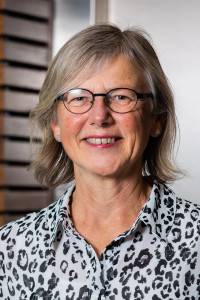 Gillian Dobbie is a world-leading computer science researcher who has made major contributions to the field of database management, particularly to the understanding of object-oriented databases, the design of semi-structured databases and the accuracy of stream data mining, all of which are fundamental technologies supporting the current "data science revolution". Her recent research in stream data mining has spawned several new research projects, where the characteristics of the data stream are used to adjust the algorithm in real time to provide superior results. A key concept in this research is to predict when a drift is likely to occur and make the drift detection algorithm more sensitive to it. This research can be applied to detect change in data streams, such as network traffic and the output of monitoring devices. This research has international importance, with the uptake of internet of things and data science. Her experience led naturally to her appointment as the Science Leader on the Precision Driven Health Research Partnership, an award-winning research partnership between New Zealand's health IT sector, health providers and universities. She has recently been appointed Chair of the Marsden Fund Council.
Professor Gary Evans, Ferrier Research Institute, Te Herenga Waka – Victoria University of Wellington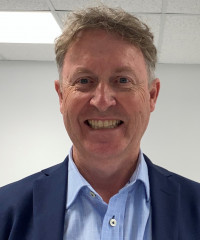 Gary Evans is a leading organic chemist with exceptional expertise in medicinal and process chemistry. His discoveries, involving national and international research collaborations, have had significant health and economic impacts. He played a leading role in a 28-year research collaboration with US biologists and clinicians, which led to fundamental advances in the understanding of the action of enzymes, a new approach to the design and synthesis of exquisitely potent enzyme inhibitors, and their development as pharmaceuticals for treatment of cancer, gout and infectious disease. He also developed the methods used by industry for their manufacture. In recognition of this world-leading research, Evans was made a Member of the New Zealand Order of Merit (2014) and awarded the MacDiarmid Medal by Royal Society Te Apārangi (2011). His experience now assists New Zealand Government decision making through his role as MBIE's Chief Science Advisor.
Professor Dorian Garrick, AL Rae Centre of Genetics and Breeding, Massey University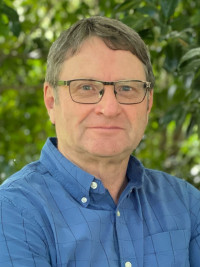 Dorian Garrick has made major research contributions to the theory and application of genetic evaluation for animal breeding. The challenge for informed selection is to obtain the best possible evaluation of a selection candidate's merit, using all the available information. Combining all available information into optimal and fully commensurate evaluations ("predictions") of genetic merit or future performance is extremely complex and demanding. Garrick has substantially refined both the algorithms and the formidable calculations involved as available information on selection candidates has increased prodigiously in recent years, with enhanced data logging and an explosion of genomic information. His work is remarkable not just for fundamental contributions to methodology but also for its national and international implementations, across a range of animal species: sheep, beef cattle, dairy cattle, pigs, poultry, and occasionally deer, horses and dogs. He has also engaged significantly with quantitative issues of plant improvement.
Professor Bronwyn Hayward, University of Canterbury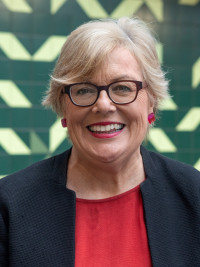 Professor Hayward is an internationally-recognised researcher at the intersection of climate change, sustainability and youth studies. She was the first political scientist appointed to the Intergovernmental Panel on Climate Change Core Team, preparing a Synthesis Climate Report for UN governments' approval. She leads a study funded by the UK Economic and Social Research Council with Surrey University and five other partner institutions tracking how cities can support young people to flourish in low carbon ways and she is a co-principal-investigator of Mana Rangatahi, a Deep South funded project to support young Māori and Pacific leadership in a changing climate. Recent books include: Sea Change: Climate politics and New Zealand (2017) and Children, Citizenship and Environment #SchoolStrike Edition (2021). She has served as a trustee for the SPARK Foundation and Give A Little and was a Kiwibank Local Hero in 2019, and the "Supreme Winner" and winner of the Environment section in the 2021 Westpac/Stuff Woman of Influence Awards.
Professor Simon Holdaway, University of Auckland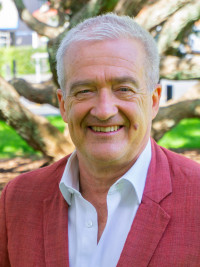 Simon Holdaway's contribution to the advancement of theoretical knowledge and development of innovative methodologies in Archaeology is unique. His pioneering 2014 and 2017 books challenge the archaeological orthodoxy that the last 10 millennia saw an inevitable shift from simple to complex societies with studies in Australia and Egypt. By examining in-depth case studies, he shows that changes during the last 10,000 years varied because of the local history of social and environmental interactions rather than the existence of a universal cultural historical evolution. His multidisciplinary projects continue to overturn long-accepted interpretations for some of the classic archaeological locations worldwide. His research on stone artefacts, the commonest form of archaeological material culture, has initiated major reassessments worldwide. Challenging archaeology's foundational assumption of a relationship between complex stone artefacts and more evolved peoples, and the notion that stone artefact manufacture led to a single, desired end-product, he has pioneered large scale stone artefact analysis, writing both the current text on Australian stone artefacts and a series of innovative method and theory papers that challenge the worldwide orthodoxy related to stone artefact manufacture and typology.
Professor Simon Keller, Te Herenga Waka—Victoria University of Wellington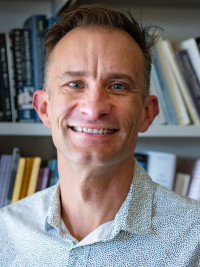 Simon Keller is a philosopher who specialises in ethics, political philosophy, and the philosophy of mental health and disorder. He has written extensively about the moral and political dimensions of relationships, examining family relationships, friendships, erotic love, and patriotism. His work on mental health looks at the assumptions that lie behind our ways of dividing mental conditions into the healthy and the unhealthy, and the links between mental health and the living of a good human life. In other work, Keller explores such topics as well-being ("welfare"), political freedom, equality, the significance of death, and the way we form beliefs about science. Unifying his work is a concern with how small, often unnoticed details of human life are amplified so as to become powerful political and social forces. He is the author of The Limits of Loyalty (winner of the American Philosophical Association Book Prize) and Partiality, and a co-author of The Ethics of Patriotism: A Debate. He is Professor of Philosophy at Te Herenga Waka – Victoria University of Wellington, having worked previously at Boston University and University of Melbourne. He has held visiting fellowships at Harvard University, Rice University, and LMU Munich.
Professor Paul Kilmartin, University of Auckland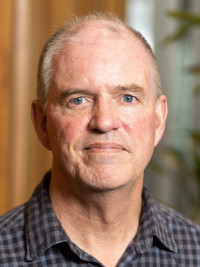 Paul Kilmartin is an electrochemist by training who has applied electrochemical methods to fields as diverse as wine science and electrically conducting polymers. His novel findings in oenology have assisted New Zealand companies to produce high quality sauvignon blanc wines and gained him an international reputation within the wine science community. These include findings that mechanical harvesting, juice oxidation and additives such as sulfites at harvest, play essential roles in the formation of the fruity and tropical aromas in New Zealand wines. His research on conducting polymers has resulted in new applications as sensing elements for the determination of antioxidants in beverages and biological fluids. A further novel concept has been the consideration of conducting polymers as solid antioxidant materials, and the creation of functional biopolymers from grape marc waste, for use as food packaging materials to increase product shelf-life.
Dr Phil Lyver, Manaaki Whenua Landcare Research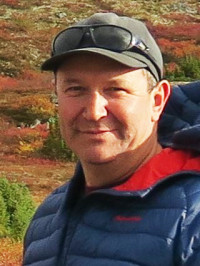 Phil Lyver (Ngāti Toarangatira ki Wairau) is one of Aotearoa's leading Māori researchers, receiving international recognition for his thought leadership in conservation and ecosystem management, particularly by Indigenous peoples and local communities. His extensive and world-leading research leverages large empirical datasets, simulation modelling and mātauranga Māori to advance knowledge at the interface of ecology, conservation and social sciences. Importantly, his biocultural research incorporates Indigenous worldviews and knowledge, seeking to understand how people's connection with the environment enriches both the social and ecological components of ecosystems. He has successfully addressed the meaningful challenges of linking different knowledge systems as well as the ecology of animals across marine and terrestrial habitats to empower and sustain both people and ecological processes. His research has identified long-term impacts of climate change on biota, and cultural tipping points (such as the permanent loss of mātauranga or social structures) that can result from either environmental degradation or conservation legislation. Lyver has played a transformative role in advancing the balancing of western science and mātauranga Māori world views in pursuit of new knowledge and conservation applications.
Professor Nancy November, University of Auckland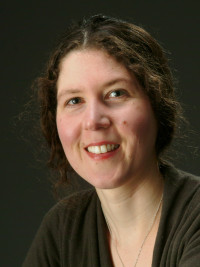 Nancy November is among the most innovative and eminent figures in the field of musicology. Combining interdisciplinarity and cultural history, her research centres on chamber music of the late eighteenth and nineteenth centuries, probing questions of historiography, canonisation, and genre. Her work in historical musicology achieves impact through deepening knowledge, critical thinking, and challenging the traditional view of music and its context. Through her work in critical pedagogy, she continually strives to help develop other peoples' historical perspectives, skills and awareness—not just for the maximum impact of her own research, but to develop tomorrow's 'critical beings'. Her scholarship is based on an expansion and critique of the western classical musical canon, by means of multiple lenses: historiography, theory, gender studies, performance practice and aesthetics. Her work is recognised for challenging traditional pedagogies, grounded in western worldviews, with new, culturally-sustaining ways of teaching and learning history that are empowering, especially for Indigenous students.
Professor Suetonia Palmer, University of Otago, Christchurch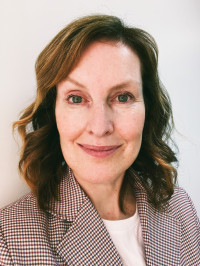 Suetonia Palmer has contributed to the international evidence base underpinning treatment of kidney diseases and diabetes and their direct impact on patients. Her work has drawn evidence from thousands of studies and trials to describe the evidentiary basis for common conditions including diabetes, hypertension and kidney disease. Her highly respected large-scale meta-analysis, including some of the largest recorded in the medical literature, have identified a lack of evidence to underpin diabetes and kidney disease treatment worldwide and to show when evidence of benefit is present. These findings have been incorporated into the World Health Organization guidelines and the global kidney guidelines (KDIGO). Her collaboration with leading academics in Indigenous health has resulted in the generation of a research checklist to strengthen research conduct including Indigenous participants and measuring the impact of colonisation on health outcomes for Indigenous peoples through research and education. This has enabled increased focus on equity and social accountability in New Zealand health research and clinical trials. Her scholarship has transformed the evidentiary basis of kidney disease care over a 15-year period leading to recommendations for and against specific therapies.
Professor Leonie Pihama, Tū Tamawahine o Taranaki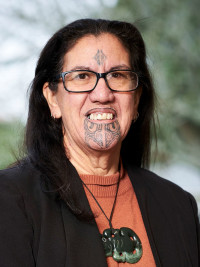 Leonie Pihama (Te Ātiawa, Waikato, Taranaki) is a pre-eminent scholar of kaupapa Māori and mana wahine. Her body of work encompasses three decades of intentional research in the areas of kaupapa Māori, mana wahine, inter-generational trauma, healing and whānau well-being. She has been an important figure in establishing these areas as legitimate and exciting ways to pursue knowledge and to include kaupapa Māori and mātauranga Māori in the wider research arena. She has been an outstanding voice for drawing on te reo Māori, tikanga and mātauranga Māori as a source of theories, methodologies, inspiration and solutions. Her theoretical work on kaupapa Māori has helped lay the foundations for what has become a vibrant Māori approach to research across many disciplines and fields. Her body of work on inter-generational trauma and healing has stretched from exploring healing strategies, definitions and framing of issues such as sexual violence and strategies for whānau well-being. Pihama has a strong community focus in her research with collaborations with Māori social service providers and her impact is in their application of her research, the capacity of which she has developed and mentored. Leonie has directed a number of research institutes including the International Research Institute for Māori and Indigenous Education (IRI, University of Auckland) and Te Mātāpunenga o Te Kotahi (Te Kotahi Research Institute, University of Waikato).
Professor Christine Rubie-Davies, University of Auckland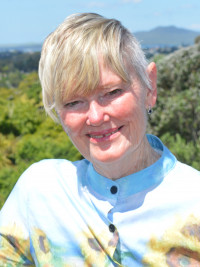 Christine Rubie-Davies' research has revolutionised the teacher expectation field and positively impacted education policy and classroom practice. Rubie-Davies advocated for a new discipline, the social psychology of education, drawing on education, social psychology, sociology, and educational psychology. Accordingly, Rubie-Davies led the first-ever global conference in this discipline resulting in a Routledge international handbook. Social psychology of education is now a globally recognised educational psychology sub-discipline. Rubie-Davies' transformational research identified teachers with high expectations for all students and documented their achievement-enhancing beliefs and practices. This resulted in her developing high expectation teaching theory, leading to a world-first randomised control trial that trained teachers to translate the theoretical principles into practice. Consequently, Ministry of Education curriculum guidelines changed to include high expectations as a key teaching principle. International recognition is evidenced by research collaborations in seven countries, two US fellowships, and numerous invited presentations.
Professor Brett Robinson, University of Canterbury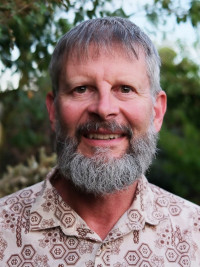 Brett Robinson, and his research group, have made leading contributions to the understanding of fluxes of the chemical elements in the soil - water - plant continuum, and have applied this understanding to real-world challenges in agriculture and other land uses. His research has had an impact, in New Zealand and overseas, on the health of food crops, the quality of agricultural soils and the management of contaminated sites. Examples include creating value from biological wastes, the rehabilitation of degraded soils, reducing the entry of contaminants such as cadmium into food products, and ensuring that the nutrients contained in biological wastes provide economic and ecological benefits instead of exacerbating the degradation of waterways. He has developed environmental tools and technologies in collaboration with universities and research institutes throughout Europe, China, and New Zealand.
Dr Cornel de Ronde, GNS Science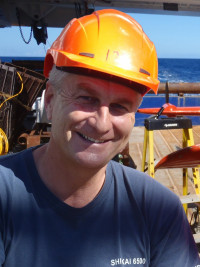 Cornel de Ronde is a pre-eminent researcher of hydrothermal fluids and mineralization. He researches the origins of fluids, their pathways through Earth's crust, and the processes that drive and modify hydrothermal systems. He has led development of a new field of submarine geoscience that measures, samples and explains hydrothermal activity and mineralization on the seafloor using multidisciplinary data acquisition techniques. His exploration and analysis of circum-Pacific submarine volcanic systems has set global standards for similar investigations done by other nations. His comprehensive mapping of central North Island lakes over the last 10 years has hinged upon strong collaboration with the Te Arawa Lakes Trust, local iwi, and the New Zealand Navy, producing new knowledge of lakebeds and their geothermal significance with broad economic and cultural implications. This knowledge is being now assimilated by local iwi and the scientific community to realise future societal and economic benefit.
Professor Lisa Stamp, University of Otago, Christchurch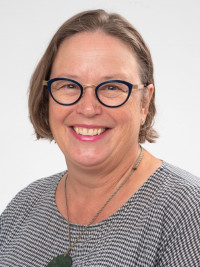 Lisa Stamp is a rheumatologist and leads a research programme in gout, an arthritis of significant importance to Aotearoa New Zealand. Stamp's research has focused on individualisation of drug treatments in rheumatic conditions, particularly gout, and she is considered a world expert on the medication allopurinol and the allopurinol hypersensitivity syndrome. Her research on gout management has been translated into clinical practice at both primary and secondary healthcare level and her research in both pharmacological and non-pharmacological treatments has been incorporated into international gout management guidelines. Her research on the genetics of response to allopurinol led to her involvement in the Clinical Pharmacogenetics International Consortium guidelines group for allopurinol. Through national and international collaborations she has contributed to redefining the different stages of gout as well as understanding the genetic basis of gout. Her work research on complementary therapies including vitamin C and tart cherry concentrate for gout, which is of particular interest to people with gout, informed international recommendations on dietary management of gout.
Professor Helen Sword, University of Auckland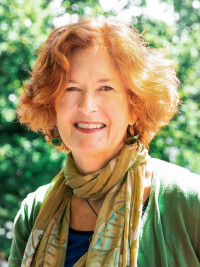 Helen Sword is a world-leading expert on academic writing across the disciplines. As an international authority on modernist poetry, she has published books and articles that have expanded our understanding of the contradictory cultural and aesthetic forces at work in the poetry of twentieth-century authors including Yeats, Eliot, Lawrence, H.D. and Rilke. As a digital and performance poet, she has pushed against the boundaries of poetic convention and playfully illuminated the aesthetic spaces where print, performance and digital poetry intersect. Sword has also transformed the international landscape of academic writing. Through books, articles and websites that have reached a wide and varied audience, she has challenged the dusty conventions of scholarly prose, exposed the myths that hinder clear communication and issued a resounding call to arms against the lure of disciplinary jargon. Her ground-breaking scholarship on academic writing has been praised by her peers for its rigorous evidence base and its skilful integration of theory and practice.
Professor Te Maire Tau, Ngāi Tahu Research Centre, University of Canterbury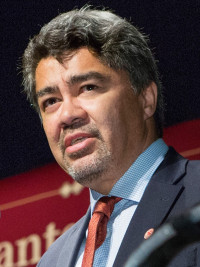 Te Maire Tau (Ngāi Tahu) is a leading tribal historian. Tau has dedicated himself to the re-discovery, protection and translation of Ngāi Tahu histories and knowledge. His authorship and co-authorship of books and articles about Ngāi Tahu iwi have provided critical insights into the history of Te Waipounamu. In developing methodologies for conversing with his ancestors' understandings of their world, Tau has forged new conceptual approaches to understanding Indigenous knowledge systems and their interrelationships with European intellectual traditions. His research has challenged understandings of history and knowledge systems, revealing Ngāi Tahu mātauranga as a dynamic system which actively engaged with European ideas and adapted them within te ao Māori. Tau's research is often intertwined with his duties in tribal and public life. As Upoko, he consistently champions Tiriti partnership and Indigenous knowledge in engineering solutions to contemporary issues. Governance and systems-change in education and local government has been a direct impact of Tau's advocacy, which has supported Ngāi Tahu in delivering its tribal aspirations, while significantly advancing the revitalisation of Ngāi Tahu mātauranga in thinking and practice.
Professor Rachael Taylor, University of Otago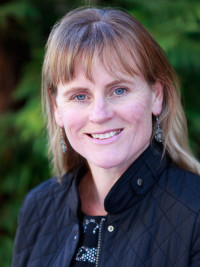 Rachael Taylor has made substantial and multiple contributions to new knowledge in childhood obesity, widely acknowledged as one of the major child health issues worldwide. Her early work illustrating the most appropriate waist circumference cut-offs for identifying children with adverse body fat patterns informed guidelines internationally. She was an instrumental member of the Otago group that was the first in the world to prove that, contrary to the prevailing view, obesity was detrimental to bone health in children. This new risk factor was subsequently incorporated into obesity textbooks. World-leading research identified the need to appropriately analyse data measuring time-use across the 24-hour day (sleep, physical activity, sedentary behaviour) in children, which has now been incorporated into new physical activity guidelines in multiple countries. Her work on the long-term impact of poor sleep on body fat in children, the ground-breaking randomised controlled trial examining the long-term potential of a brief sleep intervention in infancy to reduce obesity in childhood, along with her research on accurate sleep measurement, have been pivotal in the inclusion of sleep advice in guidelines for effective weight management in children, both nationally and internationally.
Professor Julia Tolmie, University of Auckland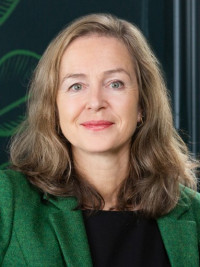 For more than thirty years, Julia Tolmie has illuminated urgent legal challenges faced by women across the British Commonwealth. These include the defence of abused women facing murder charges, the over-incarceration of Indigenous mothers in parental failure prosecutions, the over-expansion of secondary party liability and the protection of women and children in family court proceedings. Julia spearheaded a research programme that re-conceptualises intimate partner violence (IPV) as a form of "social entrapment". Revealing wider patterns of harm through agency records and trial transcripts, this work critiqued simplistic assumptions about IPV embedded in legislation, media coverage, government policy, and family violence safety responses. It combined qualitative and quantitative analysis with feminist theories of violence, Indigenous scholarship on colonisation, research on precarity, and complexity theory to contribute a much-needed interpretative framework to the criminal justice system. Locally and internationally, social entrapment has been recognised as providing a basis for new forms of engagement with IPV that better match its operation and harm. It has resulted in law reforms, informed the government work programme and improved judicial decision making.
Professor Qiao Wang, Massey University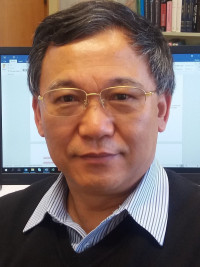 Qiao Wang has made outstanding contributions to insect science and plant protection. His internationally renowned research on insect behaviour and biological control has advanced understanding of sexual selection, cue-induced reproductive investment, and parasitoid-host interactions, providing novel knowledge for development of behaviour-based and environmentally friendly pest management measures. Wang is a world-leading authority of longicorn beetles, reflected in his book Cerambycidae of the World and other works, facilitating better detection and control of longicorn pests globally. His discovery and introduction of parasitoids into the USA have successfully controlled an invasive longicorn pest there. He has also developed expert documents and identification tools on quarantine longicorns for the Ministry of Primary Industries. His expertise has made major contributions to a quarantine pest regulation for the European Union and provided scientific evidence for a World Trade Organization recommendation on international market access. Furthermore, he has been appointed to various national and international expert panels and committees. His research excellence has been ranked world-class several times by the New Zealand Tertiary Education Commission and recognised by the Entomological Society of America Distinguished Scientist Award.
Read more on the new Honorary Fellows:

Professor XiaoQi Chen, South China University of Technology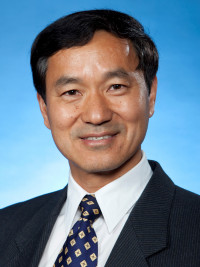 XiaoQi Chen is well-recognised for outstanding contributions in the complementary arenas of autonomous robots, automation, and digital manufacturing. His autonomous climbing robot led to start-up Invert Robotics (2010-), an international company acquired by EU investment/technology firms. His significant research in mobile agricultural robots developed a novel biomimetic tree-to-tree (swinging) steep terrain traversing robot. This breakthrough significantly contributes to the vision of New Zealand forestry industry: "no worker on the slope, no hand on the chainsaw". The technology was taken to market by SCION and Forestry Owners Association, generating direct economic benefits of more than $50 million per annum. XiaoQi was also instrumental in innovating soft contact compliant and force controlled robots for adaptive machining of free form aerofoils. The system, considered first-of-its-kind in 1999, re-manufactures turbine aerofoils, and also reduced cycle time by 40%. This breakthrough shortens aircraft ground time and creates new opportunities for robotic overhauling of aero-engine components. It has become a new benchmark for the industry and has been adopted by Rolls-Royce and major aero-engine manufacturers.
Professor Murray Grant, University of Warwick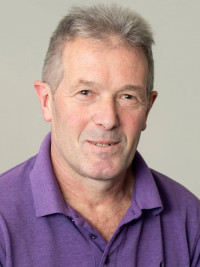 Professor Murray Grant is internationally recognised for his seminal contributions in the field of molecular plant pathology. He has made landmark discoveries on the molecular and hormonal mechanisms that underlie plant disease and host defence. His recent discovery of chloroplast immunity has provided new insight to how crop plants become susceptible to pathogens. This discovery opened up the new field of chloroplast immunity. A growing emphasis on translational research has provided new insights into ash dieback in UK, Phytophthora tree diseases in New Zealand and Europe and bacterial wilt disease of banana in Africa. He served as a member of the ZESPRI/KVH scientific oversight committee to assist the kiwifruit industry after the devastating incursion of Psa into New Zealand in 2010. He was an Honorary Researcher in the BioProtection Research Centre and delegate of two UK-NZ High Commission sponsored trade visits to New Zealand. These led to collaborations with a New Plymouth-based company that develops biologic formulations, and a major collaboration with Scion that stimulated the application of genomics to unravelling the origins of Phytophthora species and helped found the knowledge base that is now being applied to dieback of kauri.
Professor Dominic O'Sullivan, Charles Sturt University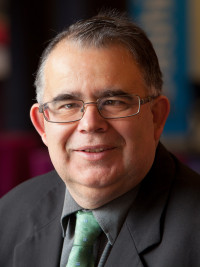 Dominic O'Sullivan (Te Rarawa) is Professor of Political Science. His work encompasses the disciplines of political science, education and public theology with indigeneity providing a unifying scholarly theme. His work examines relationships among liberal democracy, citizenship, public sovereignty, and indigenous self-determination in New Zealand and internationally. His original application of a liberal theory of indigeneity to policy questions of health, education, local government, and economic growth is the first systematic attempt to explain liberal democracy's potential for culturally framed indigenous democratic citizenship – an innovative and profoundly important blending of Western and indigenous political theories. Professor O'Sullivan's work on differentiated liberal citizenship focuses on how indigenous peoples exercise political authority in relation to their own communities and according to their own means, while also participating in the public life of the state with meaningful influence. He contributes to broader debates and public awareness of political affairs as an expert commentator for news media in Australia, New Zealand and elsewhere.
Professor David Teece, University of California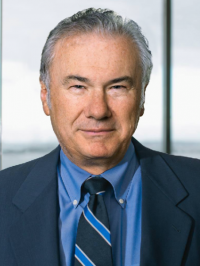 David Teece is a global science leader in his field of economics and business. His new paradigm for understanding market firms introduced the role of 'dynamic capabilities' in driving entrepreneurial innovation and commercial success. In 1937, Ronald Coase posed a foundational question in the field of economics: why do market firms exist? In that tradition, Teece introduced a new paradigm that conceptualises firms as institutions that sustain capabilities: 'operational capabilities', needed for achieving efficiencies, and (more importantly) 'dynamic capabilities', which drive innovation. He introduced key elements of his emerging theory in a series of articles in the 1980s and early 1990s that turned the neoclassical conceptualisation of the firm on its head, and identified complementary assets (including different forms of knowledge) as essential for understanding competitive success in business enterprises. Teece's major advance occurred in 1997, with 'Dynamic capabilities and strategic management', published in the Strategic Management Journal. This article is one of the most cited papers in economics and business. Teece has an outstanding record of science achievement, which has led to a string of global honours recognising his leadership.
Source: Royal Society Te Apārangi