News
Published 23 February 2018
2018 New Zealander of the Year finalist - Dr Siouxsie Wiles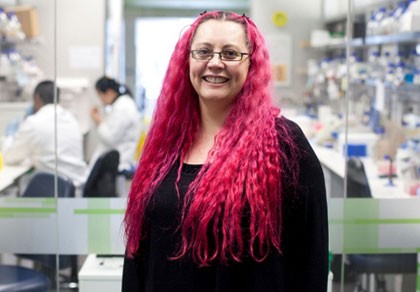 The achievements of Dr Siouxsie Wiles, a microbiologist and head of the Bioluminescent Superbugs Lab at The University of Auckland were acknowledged at the 2018 New Zealander of the Year ceremony on 22 February, which honours the contributions of inspirational Kiwis.
Recognisable by her mane of vibrant wavy hair, as a science communicator and as a result of her own research into infectious diseases, Siouxsie is often seen championing important public health issues.
Dr Siouxsie Wiles was our 2013 recipient of the Callaghan Medal for outstanding contribution to science communication.
A Royal Society Te Apārangi Councillor, Siouxsie was also an expert adviser on the Antimicrobial Resistance information we produced last year, and featured in this video:
Antimicrobial resistance: a major health issue from Royal Society Te Apārangi on Vimeo.
Lower Hutt caregiver Kristine Bartlett was awarded the overall title of New Zealander of the Year for her courage to change the lives of thousands of New Zealand women and low-paid workers by successfully securing equal pay legislation for caregivers in the aged-care sector.
Source: Royal Society Te Apārangi