News
Published 10 October 2018
Video: The Life and Times of Supervolcanoes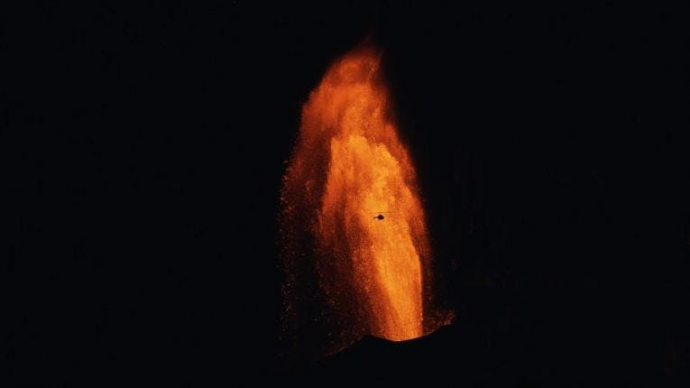 The 2018 Rutherford Lecture 'super tour' was presented by the 2017 Rutherford Medal winner Professor Colin Wilson FRS FRSNZ who delivered his lecture at 22 locations across New Zealand.
Being on the south-western edge of the 'Pacific Ring of Fire', a zone related to the tectonic movements of the Pacific Plate that which includes more than 75% of the world's volcanoes, New Zealand has probably had active volcanism since its infancy.
Active and dormant volcanoes, associated geothermal areas and volcanic remnants are visible throughout our landscape but in recent times, eruptions have been confined to the Taupō Volcanic Zone and the Kermadec Arc.
New Zealand is where the world's most violent volcanic eruption within the last 5000 years happened (known as the Taupō Eruption, or sometimes referred to as the Hatepe Eruption). This begs the question: is New Zealand in a position to forecast our next eruption? Colin cautions that volcanic systems are difficult to predict because the use of the term 'prediction' implies that volcanoes have a pattern of behaviour that is uniform.
"Contrary to this, many volcanoes show behaviour that is better described as chaotic, and not amenable to prediction," Colin says. "There are good reasons for supposing, however, that volcano forecasting may become feasible for many more volcanoes in the future but, as with the weather, forecasts can only be made on good information and even then they can be wrong. Volcanoes have so many factors that control their behaviour that simple prediction is not likely for most future eruptions."
In light of our risk from volcanoes, Colin recommends that Kiwis should "be prepared, in the same way that they should be prepared for earthquakes. There are steps that can be taken to minimise the damage from eruptions, and these have been learned both from New Zealand experience -such as in the 1995-1996 Ruapehu eruptions- and overseas".
He cheekily adds "What would help is having several relatively small eruptions to keep the volcanoes in the mind's eye of the general population and politicians".
Source: Royal Society Te Apārangi