News
Published 5 July 2018
Wendy Larner begins term as President of Royal Society Te Apārangi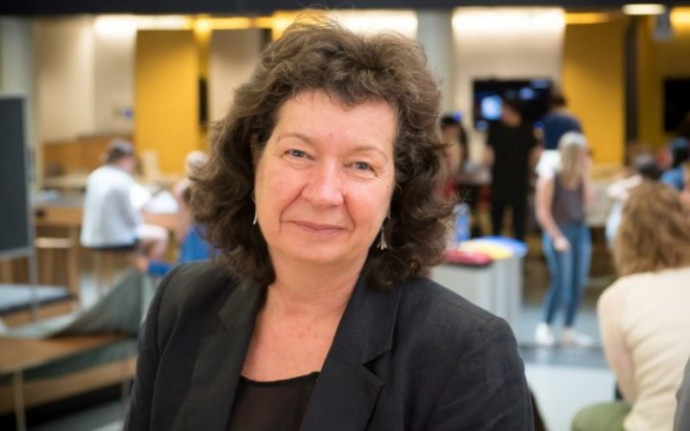 Professor Wendy Larner starts her three-year term as President of Royal Society Te Apārangi this week.
She takes over the role from Emeritus Professor Richard Bedford QSO FRSNZ.
Professor Larner FRSNZ FAcSS FNZGS is an internationally respected social scientist whose research sits in the interdisciplinary fields of globalisation, governance and gender.
She joined Victoria University of Wellington as Provost in 2015 from the University of Bristol in the UK, where she was the Dean of the Faculty of Social Sciences and Law, and Professor of Human Geography and Sociology.
While serving as Royal Society Te Apārangi President Professor Larner will continue in her role as Provost, a role she says can be best described as "Chief Academic Officer".
"The issues I want to focus on during my term at the Society are among the same issues I am grappling with in my day job at the university, so the two roles are complementary."
These include supporting mātauranga Māori and Māori researchers, and "how to better support equity and diversity in all its forms".
"I am interested in the opportunities offered by the disciplinary span of Royal Society Te Apārangi, and how we might build on work already underway to ensure that the organisation is more welcoming of all researchers.
"I am also particularly interested in how we better support early and mid-career researchers, because they're our future – if we don't get things right for them, our research landscape won't be the research landscape we need in the future."
These issues have been identified as themes in the Royal Society Te Apārangi's Strategic Plan 2018–2021 that Professor Larner helped to develop and is being released as she starts her term.
Professor Larner is only the second women in the Society's 150 year-history to be its President. The first female President of the Society was geologist Philippa Black who served from 1993–97.
"I believe I am also only the third social scientist to serve as President," Professor Larner says.
Outgoing President Professor Bedford, who is also a social scientist, says he is delighted to see Professor Larner taking up the role.
"Throughout her stellar career she has not only made significant contributions to our understanding of modern societal changes such as globalisation, but has also been dedicated to fostering diversity in her discipline and institutions, particularly through her active support of early-career colleagues.
"Indeed, the prestigious Victoria Medal that Professor Larner received recently from the UK's Royal Geographical Society made note of these two aspects in the citation for the award.
"Last year the Society celebrated its 150th anniversary and reflected on both where it has come from and the changes it needs to make so that it can best represent and support all those who generate knowledge in Aotearoa today and into the future.
"I have full confidence that Professor Larner will excel in leading the Society in this direction."
Biography for Professor Wendy Larner
Professor Larner completed her BSocSci at the University of Waikato, MA (First Class Hons) at the University of Canterbury, and her PhD as a Canadian Commonwealth Scholar at Carleton University in Ottawa. Before her appointment to the University of Bristol, she held academic positions at the University of Waikato and the University of Auckland, and Visiting Fellowships at the University of Wisconsin-Madison in the United States, Queen Mary University London in the UK, and the University of Frankfurt in Germany.
Professor Larner's research has been recognised with a range of scholarships and awards, including most recently the Victoria Medal from the Royal Geographical Society, a Fulbright Senior Fellowship, Fellow of the New Zealand Geographical Society, Fellow of the Royal Society of New Zealand, and Fellow of the Academy of Social Sciences (UK).
Interview on RNZ's Sunday Morning
Wallace Chapman interviewed Wendy Larner on her role as Provost at Victoria University of Wellington and on becoming just the second woman in the society's 150-year history to hold the role of President. Wendy Larner: honours and top role for academic.
Source: Royal Society Te Apārangi