Philippa Black CNZM FRSNZ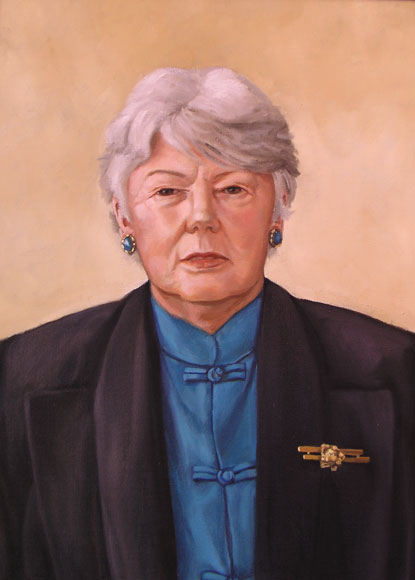 Portrait of Philippa Black by Juliet Kac, 2004, oil on canvas
When Royal Society Te Apārangi's first female president attended New Plymouth Girls' High School in the 1950s, chemistry and physics classes involved tutors coming across once a week from the Boys' High. Black had always been interested in a career in geology, but for a long time legal obstacles remained against women seeking this path. Until 1993 New Zealand's mining laws said women may not be employed in or about mines. Black recalls, on starting school aged four, her class trip down a local underground coal mine. However, in the 1970s she was refused a fellowship to Australian industrial mine sites because the companies would not provide access to a woman.1

Black has published pioneering papers on the geology of Northland and New Caledonia2, was appointed as a Professor in 1986 and led the University of Auckland's geology department for 15 years. She was president of Royal Society Te Apārangi from 1993-1997.

References:
1. Geoscience Society of New Zealand Newsletter 120, 1999
2. Juliet Kac and New Zealand Ministry for Culture and Heritage Te Manatu Taonga, 'Philippa Black', Web page, accessed 2 August 2017, /en/artwork/8218/philippa-black.
This profile is part of the series 150 Women in 150 Words that celebrates women's contributions to expanding knowledge in New Zealand, running as part of our 150th Anniversary.