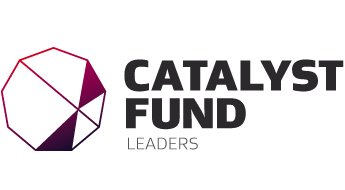 Current open call
Catalyst: Leaders January 2021 - Applications are now open
On behalf of the Ministry of Business, Innovation and Employment, Royal Society Te Apārangi has opened the January 2021 Call for Catalyst: Leaders. Catalyst: Leaders supports incoming and outgoing targeted international fellowships for exceptional individuals that cannot be supported through other means.
Catalyst: Leaders provides funding for a number of pre-existing and new sub-programmes. For detailed information please refer to the Catalyst Leaders guidelines available below.
NOTE: If applicable, New Zealand quarantine fees for Catalyst: Leaders project team members visiting, or returning to, New Zealand for activities related to their funded Catalyst Leaders project, is an allowable expense under Catalyst: Leaders.
Funding Available
Programme

Type

Brief Description

Duration

NZ$ Funding
(excl. GST)

Awards available per call

Sub-programme

International Leader Fellowships

Supports exceptional individuals from any country outside New Zealand to catalyse science and innovation capability and capacity in New Zealand for a minimum of 4 weeks per year for up to 3 years

1-3 years

Per annum: $20,000 Stipend

$20,000 Research support

$10,000 Host admin

Up to 3

JSPS Postdoctoral Fellowship*

Supports young and excellent New Zealand postdoctoral researchers doing research in Japan

12 – 24 months

Flights, insurance and living allowance

Up to 4
*Please note this programme is fully funded by Japan Society for the Promotion of Science (JSPS)
Eligibility
The Proposal must be made by a New Zealand-based research organisation or a New Zealand-based legal entity representing a research organisation, unless otherwise agreed by the Society

In addition to meeting the general eligibility requirements, the Proposal must meet all specific Sub-Programme eligibility criteria listed in the Guidelines
Closing Date
Applications to all programmes are now open.
Closing Date: Thursday 15 April 2021, 5.00 pm (NZST).


Submit an Application
Applications to all programmes must be made to the Royal Society Te Apārangi via the Catalyst: Portal, please contact your Research Office for a URL Link to the Catalyst: Portal.
Templates are available for downloading via the Catalyst: Portal, please contact your Research Office for a URL Link to the Catalyst: Portal.
For inquiries, please contact International.Applications@royalsociety.org.nz