Ada Lovelace Day profiles
Ada Lovelace Day is about celebrating women in science, technology, engineering and maths (STEM). It is also about role models; people who can inspire others with their achievements and sometimes, just their every day action.
Published 10 October 2017
Role models show us that it is possible for someone like us to do something different. They allow us to think that maybe we could do that too.
The Marsden Fund has been funding New Zealand science projects for over 20 years, and in that time, we have funded a lot of women that we think are worthy role models. Below we profile just three out the many wonderful Marsden-funded women in New Zealand.
Dr Simone Linz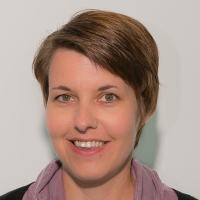 Dr Simone Linz is a Senior Lecturer in the Department of Computer Science at the University of Auckland and an Associate Investigator of Te Pūnaha Matatini –The Centre for Complex Systems and Networks (CoRE). In 2016, she participated in the year-long Women in Leadership Programme at the University of Auckland. Prior to joining the University of Auckland, she worked in the School of Mathematics and Statistics at the University of Canterbury and the Centre for Bioinformatics at the University of Tübingen, funded by a Marie Curie International Outgoing Fellowship.
Dr Linz was awarded a Marsden Fast Start Grant in 2015 entitled "Lost in space? New mathematical tools to analyse and search spaces of phylogenetic networks". Dr Linz uses mathematical and computational tools to try to understand the evolutionary history of all life. Traditional evolutionary trees fail to take into account more complex evolutionary processes such as hybridisation and horizontal gene transfer. Dr Linz is using sophisticated mathematical tools and algorithms to develop evolutionary networks, which aim to better explain these more complex processes.
Dr Simone Linz is the PI on Marsden Fund grant UOA1517 "Lost in space? New mathematical tools to analyse and search spaces of phylogenetic networks"
Dr Liping Pang
Dr Liping Pang is a Science Leader at the Institute of Environmental Science and Research (ESR), whose field of expertise is on the experimental investigations and modelling of microbial contaminant transport in groundwater systems. Dr Pang worked as a Groundwater Scientist for 10 years at ESR after gaining a Master's degree in Earth Sciences from the University of Waikato in 1993. She attained a PhD in Civil Engineering from the University of Canterbury (2003), and was subsequently promoted to Senior Scientist then Science Leader at ESR.
Dr Pang has been awarded three Marsden Fund grants since 2005; investigating the transport and potential removal of pathogens in groundwater as a common theme. In Dr Pang's latest Marsden Fund grant, received in 2016, she is leading a team of researchers to gain understanding of how harmful bacteria stick and persist in our water systems.
Legionella pneumophila, the bacterium that causes the potentially fatal Legionnaires' disease, can lurk in man-made water systems such as plumbing, for a long time. They are small enough to travel through common filters and are chlorine resistant making them difficult to eradicate. Dr Pang and her team are developing an inert, harmless, non-living surrogate for Legionella bacteria, which will be specially designed to mimic the adherence and persistence of the bacteria in engineered water systems. This method will be cheaper, easier, less risky, and more accurate than current analyses. This inert surrogate approach will also be useful for other bacterial pathogens in water systems, with the ultimate goal of reducing human infections.
Dr Liping Pang was the PI for Marsden Fund grants; ESR0501 "Virus hitchhikers - do colloids facilitate the rapid transport of viruses to our drinking water wells?", ESR1001 "Micro-mimics: Mimicking virus removal and transport in groundwater using surface charge-modified, DNA-labelled silica nanobeads", and is PI on current grant ESR1601 "A new approach to studying Legionella mobility and persistence in engineered water systems"
Dr Claire Postlethwaite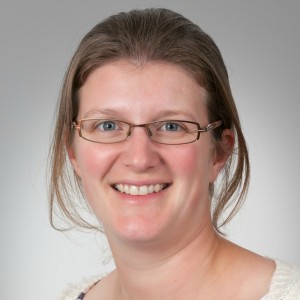 Dr Claire Postlethwaite is an Associate Professor in Applied Mathematics at the University of Auckland, New Zealand. She received her PhD from the University of Cambridge in 2006, and moved to New Zealand after two years of post-doctoral research in the USA.
Dr Postlethwaite's research background is in the area of applied dynamical systems, but her interests range from theoretical studies of differential equations to applications in animal behaviour and navigation. She received the competitive Marsden Fund Fast-Start grant in 2011 for her research project "A mathematical model for animal navigation". In her Marsden project, homing pigeons are used as an experimental model, but the results will be applicable to a wide variety of migratory species. She develops and extends novel mathematical models for position determination; and thereby explains how homing pigeons use environmental variables to determine their position. Her model will resolve an interesting ecological mystery of how animals navigate over long distance for homing or migration.
Dr Postlethwaite is the PI on Marsden Fund grant UOA1103 "A mathematical model of animal navigation"