News
Published 21 August 2018
Participant teacher Kirstyn McKenzie talks STLP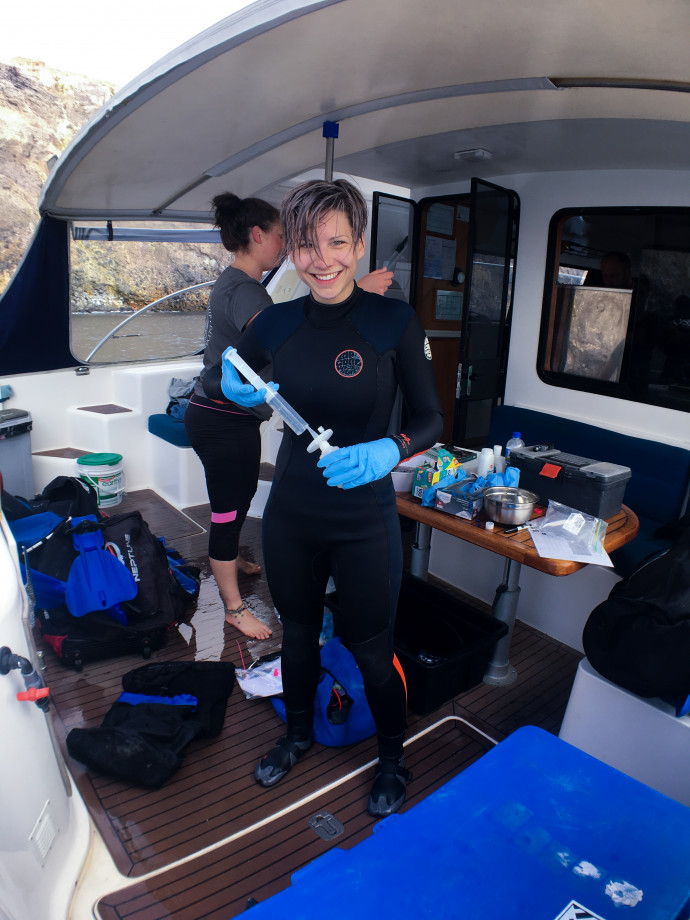 Six months into phase two of the Science Teaching Leadership Programme, Kirstyn McKenzie from Tauranga Intermediate School reflects about her experience of phase one of the programme in this 'Teacher Feature' Q&A.
Why did you and your school decide to apply to be on the programme?
Tauranga Intermediate School believes that science needs to be practical, taught within meaningful, authentic contexts and linked to nurturing critical, creative and collaborative thinking. The intention of the school to apply for this programme was to refocus teaching and learning, using the science capabilities and by developing a rich, integrated, concept-based curriculum, so we could ensure this vision for science could be achieved.
We knew that developing knowledge and understanding in the Nature of Science strand would be a need for all our staff. The Science Teaching Leadership Programme provided a catalyst for myself and John, a second participant teacher from Tauranga Intermediate School, to lead whole staff professional development. The overall aim of this professional development will be to enhance teachers' capability to plan and facilitate authentic science teaching and learning, in turn enhancing student engagement, motivation and achievement in science.
What has been the most enjoyable part of your experience so far?
The whole programme has been fantastic! The experiences I have had while on my placement at the Coastal Marine Field Station will stay with me for years to come and have been the most enjoyable part of my journey so far. The staff and students that I was privileged to work alongside made me feel welcomed and I was fortunate to be involved in a wide range of research projects, programmes, and fieldwork.
Some of these included, research into stingray movement, feeding and behaviour, habitat mapping and ongoing monitoring of Tauranga Harbour, research into the reproductive cycles of juvenile yellow-belly flounder, taxonomy and morphology of marine sponges, and, a personal highlight, going to White Island to carry out a range of sampling. I have enjoyed my experience so much I went over my summer break to help tag and release short-tailed stingray!
What has been the most challenging part of your experience so far?
I was challenged to rethink my approach to teaching and learning science. This has been incredibly valuable learning for me and as a result, I have grown in my knowledge and understanding of teaching and assessing scientifically literate students. I now have a stronger understanding of and appreciation for the Nature of Science and the importance of teaching this strand so students are able to engage in science in their everyday lives and for many, in their careers.
What's the most interesting thing you learnt on your host placement?
I never knew just how amazing sea sponges are! Did you know that many have bioactive compounds that have pharmaceutical applications? One sponge, found in New Zealand, has a chemical compound that could assist in the fight against cancer. I have always had a huge appreciation for our oceans, rivers and streams but after my experience on placement I have a profound respect for the importance of caring for and protecting our ocean and marine life.
What one piece of advice would you give to future participants?
Dive in! (Even if your placement doesn't involve as much water as mine!) Ask questions and get involved. The tea room is a good place to have conversations and learn about the research projects scientists are working on. Use this opportunity to challenge yourself and yourself and grow, both personally and professionally. Read, read, read! Not only education journals but scientific articles and student research papers.
Applications for current round of the Science Teaching Leadership Programme are currently closed and expected to open again in early 2019.
Source: Royal Society Te Apārangi
Kirstyn McKenzie
Participant teacher
I have enjoyed my experience so much I have even been back over my summer break to help tag and release short-tailed stingray!