About the award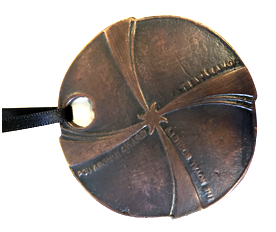 Background of the Award
The concept of a Pou is fundamental to a Māori World view holding apart the natural forces of earth and sky with knowledge of the humanities, thereby permitting enlightenment to flood the space between with understanding.
Aronui of course describes the pursuit of the "human" factor by Tāne and encapsulated in the analogy is the intertwining of Māori and Pākehā understandings about ourselves as human beings.'
Pou Aronui Award
This award is an honorary title bestowed on suitable persons who have provided distinguished service to the humanities/aronui. It is an award that recognises contributory and dedicated service to the humanities/aronui over a sustained period.
This service is demonstrated by one or more of the following: a record of service to a national organisation or agency (this can include a professional career in an appropriate institution that did not require a research output); significant contributions to public policy in the area of humanities/aronui; and sustained public recognition or promotion of the humanities/aronui.
The Pou Aronui award was made for the first time in 2006. The recipient, Dr James Wharehuia Milroy (Ngåi Tuhoe), received his award from Hon Steve Maharey, Minisiter for Research, Science and Technology, at a ceremony in Parliament.
Medal design
The medal was designed by Ross Hemera, former Professor of Māori Art and Design for Massey University. The design refers to concepts to do with the many knowledge systems that make up the diversity of Aotearoa. From the very first encounters the mingling of beliefs and values continues today. An abstract configuration of "Ngā hau e wha – the four winds" recognises our origins from around the globe coming and meeting together in the pursuit of knowledge and understanding. This bronze casting is handcrafted with a patina to emphasize the look and feel of antiquity.