About the Research Honours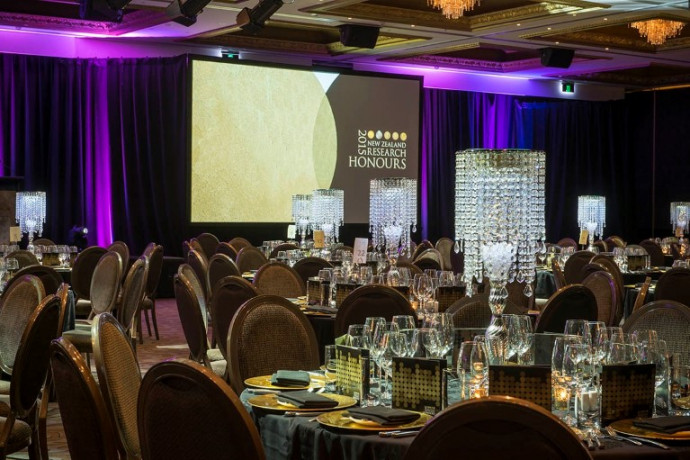 Each year we host an awards ceremony for research, scholarship and innovation in Aotearoa. The event celebrates the achievements of researchers and scholars throughout New Zealand who have strived for and realised excellence in their various disciplines.
Royal Society Te Apārangi has been presenting medals and awards for excellence in New Zealand research since the Hutton Memorial Medal was established in 1905 (when we were the New Zealand Institute).
From 1991 we began presenting three New Zealand Science and Technology medals: Gold, Silver and Bronze (when we were the Royal Society of New Zealand), and in 2000, the Gold Medal was renamed The Rutherford Medal, with the first recipient of the renamed medal being Nobel Laureate Alan MacDiarmid.
An annual ceremony (which included a formal dinner) to present awards across science, technology and the social sciences began in 2003 and has developed a three-year cycle of being presented twice in the North Island and once in the South Island.
In 2017, our Research Honours was held 150 years to the day of our official enactment by Parliament on 10 October 1867, and was attended by our Patron, the Governor-General Dame Patsy Reddy.