National taxonomic collections in New Zealand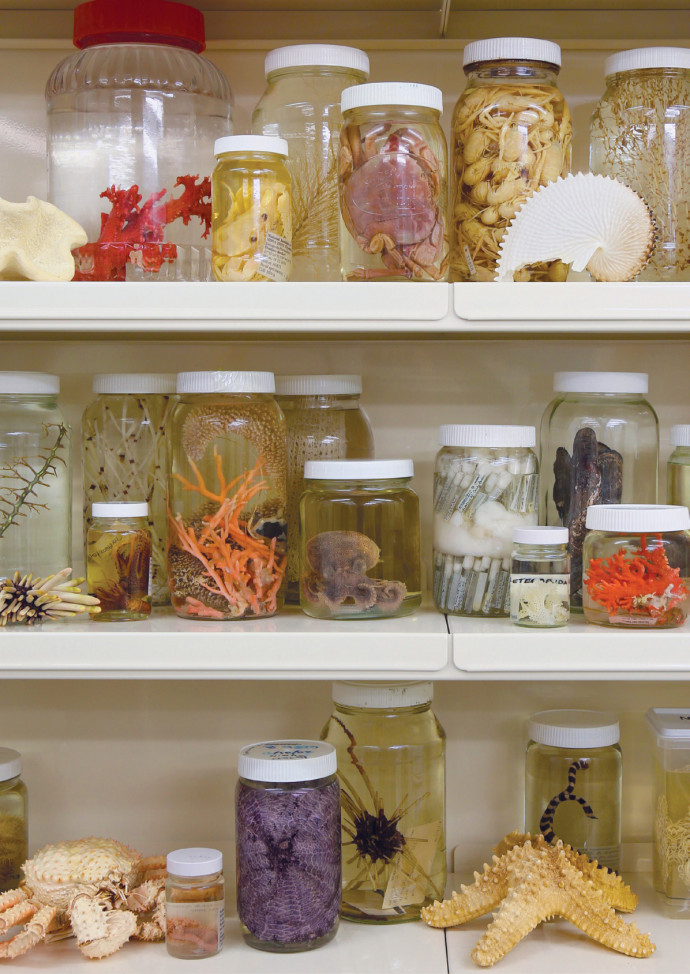 2015: This paper brings together a wide range of inter-disciplinary evidence about the current state and future potential of New Zealand's taxonomic collections.
The report was prepared by an expert panel, chaired by Dr Wendy Nelson MNZM FRSNZ.
It calls for more resources and a coordinated approach to safeguard and grow New Zealand's taxonomic collections which are intrinsic to supporting sectors of New Zealand life from economic growth to human health.
In order to preserve and build our taxonomic collections, it finds we must invest in core infrastructure, support collaboration and provide long term professional development and job security.
It states that New Zealand should strive to have deep and comprehensive knowledge of its biota across its lands, fresh waters, and surrounding seas that:
defines New Zealand's evolution, uniqueness and cultural icons
allows New Zealand to sustainably manage its natural resources and economic opportunities
protects New Zealanders' health and wellbeing
allows New Zealand to stand tall in the international community in meeting its global obligations.
This infographic highlights the process and benefits of taxonomic knowledge to New Zealand. Learn more about the process and benefits of taxonomy below.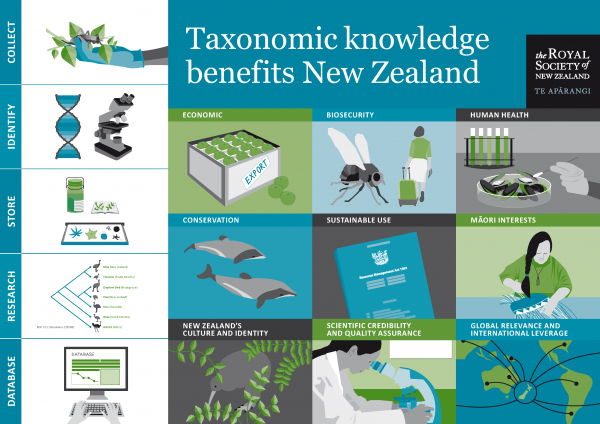 Download this infographic about taxonomy.