Space research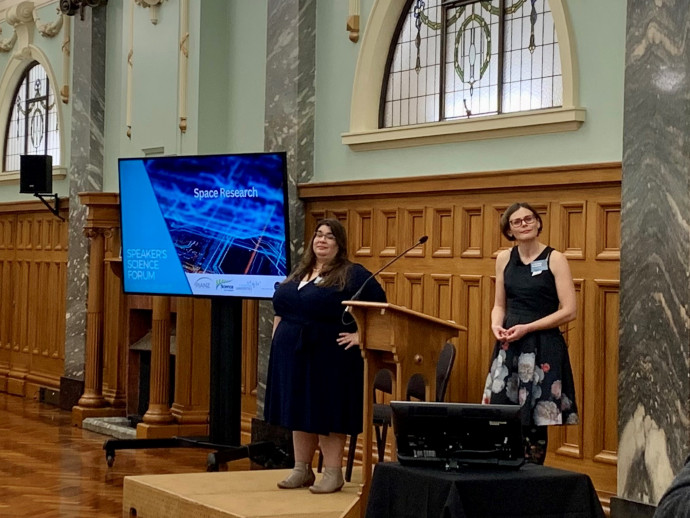 The fifth and final event in our Speaker's Science Forum series for 2023 was held on 2 Here-turi-kōkā August at Parliament. Dr Sara Mikaloff-Fletcher presented New Zealand government's first satellite mission, MethaneSAT, for precision sensing of methane emissions and Dr Michele Bannister shared recent data from the James Webb Space Telescope on the origins of our Solar System.


MethaneSAT: Detecting agricultural methane emissions from space
Dr Sara Mikaloff-Fletcher, Principal Scientist, National Institute of Water and Atmospheric Research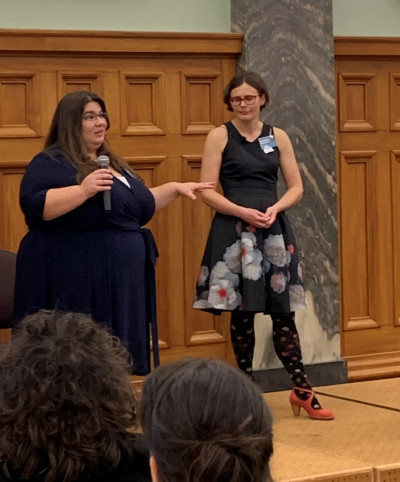 MethaneSAT is the New Zealand government's first satellite mission. This satellite will measure atmospheric methane with unprecedented precision, and its core mission is to support reductions in methane emissions around the world. A US-based research team is using it to quantify methane emissions from oil and gas, while the New Zealand science team is developing the tools needed to use the satellite for agricultural emissions.
Methane is a much more potent greenhouse gas than carbon dioxide, meaning the same quantity causes much more warming. Methane accounts for around 43 percent of our total emissions in New Zealand, and if we are able to reduce methane emissions we may be able to improve climate change outcomes.
MethaneSAT is a state-of-the-art satellite that was originally designed to detect emissions from oil and gas infrastructure, and the US-based science team at Harvard and Smithsonian Astrophysical Observatory is leading that effort. However, it can also be used to measure agricultural methane emissions, which are more diffuse and harder to detect. Dr Mikaloff-Fletcher described how her New Zealand-based team are developing and testing the capability of the satellite to map agricultural emissions and determine the best places for the satellite to look for methane emissions around the world. Ultimately, it will measure methane with sufficient precision to differentiate between emissions from agricultural activities, wetlands or landfill sites.
The satellite is expected to launch in 2024, with first data being released the following year. Mission control will be permanently hosted by Auckland University's Te Pūnaha Ātea-Auckland Space Institute.
Skies of glory and peril: Aotearoa New Zealand's involvement in an age of space exploration
Dr Michele Bannister, Rutherford Discovery Fellow and Senior Lecturer in Planetary Astronomy, University of Canterbury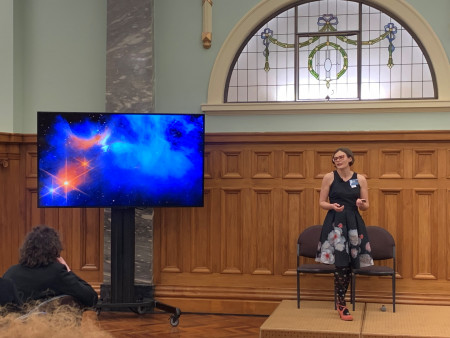 We are connected to space in whakapapa and inspired by its beauty to create new feats of technology. New results are emerging from one of the most magnificent telescopes ever lofted to space, the James Webb Space Telescope (JWST). Its eye on the cosmos is revealing how places like our Solar System come to be and helping us develop ways to deal with the dangers of our active planetary home.
Dr Bannister described wide-field imaging surveys that are used to discover minor planets, and how her team is using spectroscopy data from the JWST to resolve the surface composition of these minor planets. The shape and surface compositions of these small planets document their formation back more than four billion years when the Solar System was a disk of dust and gas and this work informs our understanding of the origin of our Solar System.
Observations from Mt John Ōtehīwai Observatory at Takapō and the Rubin Observatory in Chile will identify near-Earth objects and be used to quantify risks of planetary impacts. Work on these natural hazards could be used to inform a planetary impact response plan for New Zealand.