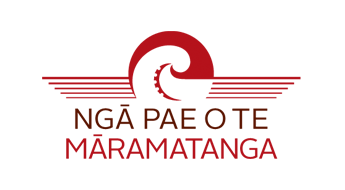 Diversity in Community: Indigenous Scholars Writing – Mere Kēpa and Cheryl Stephens (Eds.), 2016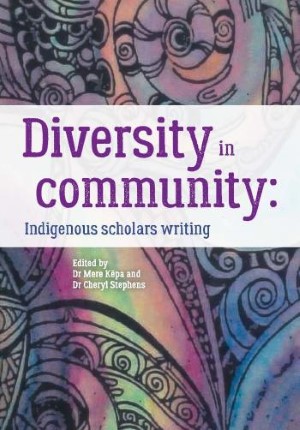 This book, edited by Mere Kēpa and Cheryl Stephens, celebrates and reflects on what it takes to build a dynamic community of Māori scholars.
Publication details
Kēpa, M. and C. Stephens (Eds). Diversity in Community: Indigenous Scholars Writing. Wellington: NZCER Press, 2016.
About the book
Diversity in Community: Indigenous Scholars Writing is the story of the community that was purposefully nurtured through the Māori and Indigenous Graduate Enhancement programme (MAI) and the International Indigenous Writing retreats organised by Ngā Pae o Te Māramatanga, Aotearoa New Zealand's Māori Centre of Research Excellence.
The vision was to grow indigenous research and researchers and the achievement is evident in this collection. The retreats brought together people from widely different disciplines, institutions and levels of experience, with the aim of supporting their writing and building a collective of shared experience, belonging, knowledge and goals within a Māori context. It was a space to work, to reflect on what they were studying, to challenge and be challenged. This book shows how the diverse group of participants became better writers, researchers and wise sages to the present and future generations of indigenous scholars. What emerged was not just a professional network and community of practice but a shared commitment to making a transformative difference for Māori.
Further information
This publication is part of the series Te Takarangi: Celebrating Māori publications - a sample list of 150 non-fiction books produced by a partnership between Royal Society Te Apārangi and Ngā Pae o te Māramatanga.