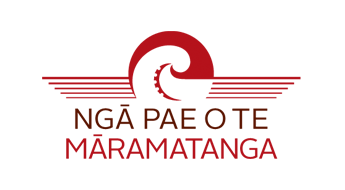 The Coming of the Maori—Peter H. Buck (1949)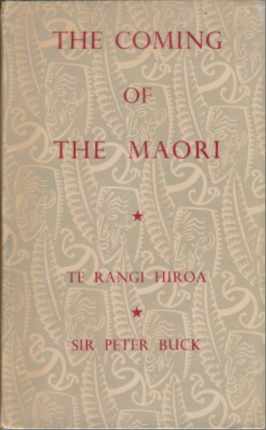 This publication by the extraordinary scholar Sir Peter Buck - Te Rangi Hiroa covers Māori history from the discovery of New Zealand.
Publication details
Buck, P. H. The Coming of the Maori. Christchurch: Whitcombe and Tombs, 1949.
About the book
Sir Peter Buck - Te Rangi Hiroa (Ngāti Mutunga) had a scholarly career of extraordinary variety and achievement. Educated at Te Aute College, he became a doctor and then - as part of a rising generation of Māori leaders including Apirana Ngata and Maui Pomare - went into politics. However, his passion was for anthropology and he established himself as a leading authority on Māori material culture, taking up a role as a visiting professor at Yale University in 1933 and eventually becoming Director of the Bishop Museum in Hawaii in 1936. It was early in his career in 1923 that Te Rangi Hiroa made his mark by delivering a paper entitled "The Coming of the Māori" at the Pacific Science Congress in Melbourne. This paper was eventually expanded into the book featured here and The Coming of the Māori (1949) was regarded for many years as a standard introduction for university students studying Māori and anthropology. This important work was written in the final chapters of Te Rangi Hiroa's pioneering and internationally outstanding career. The publication covers Māori history from the discovery of New Zealand, including Māori speech, food, houses, mats, weaving, clothing, tools, canoes, fishing, games, music, weapons, decoration, art, family, religion and warfare. Exercising a scientific rigour, Te Rangi Hīroa extended the edges of Māori and Pacific knowledge through an approach that was practical, empirical and pragmatic, rather than abstract and theoretical.
Further information
Availability: out of print
This publication is part of the series Te Takarangi: Celebrating Māori publications - a sample list of 150 non-fiction books produced by a partnership between Royal Society Te Apārangi and Ngā Pae o te Māramatanga.