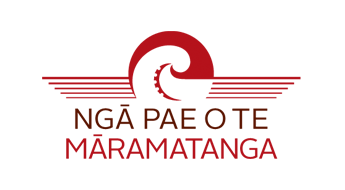 Māori Art: History, Architecture, Landscape and Theory – Rangihiroa Panoho (2015)
This book aims to enrich the experience of those viewing Māori art through an innovative discussion on what is at the heart of the connection between orthodox taonga and Māori artwork post 1950s.
Publication details
Tau, Te M. Ngā Pikitūroa o Ngāi Tahu: The Oral Traditions of Ngāi Tahu. Dunedin: University of Otago Press, 2003.

About the book
Traditionally books on Māori art have described the work as either 'traditional' (as in the arts of carving, weaving, painting) or 'contemporary', that is work produced post-1950s. Panoho (Ngāpuhi) presents a unique focus on Māori art by exploring the connection between the traditional and contemporary and the pace of Māori art within an international context. In doing so, Panoho's work provides a framework for looking at Māori art in a new way. While there are many books on Māori art, these tend to be surveys and there is currently very little critical writing on Māori art and artists.
Further information
This publication is part of the series Te Takarangi: Celebrating Māori publications - a sample list of 150 non-fiction books produced by a partnership between Royal Society Te Apārangi and Ngā Pae o te Māramatanga.