Pukaki: A Comet Returns - Paul Tapsell (2000)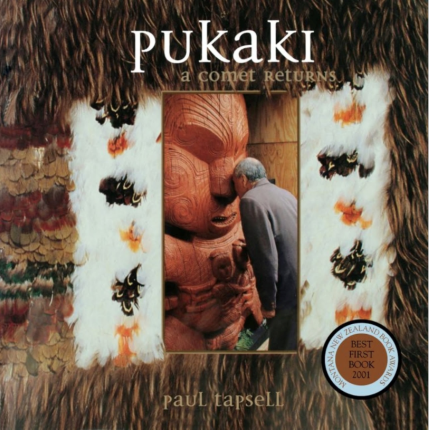 Professor Paul Tapsell, explores the legacy of Pūkaki, the ancestral father of Ngāti Whakaue, a hapū of Te Arawa of Rotorua and relates the history of the carving of Pūkaki.
Publication details
Tapsell, P. Pukaki: A Comet Returns. Reed, 2000.
About the book
Pūkaki records the life and transformations of Pūkaki, ancestral father of Ngāti Whakaue of Te Arawa. From mortal rangatira to icon in the Te Maori exhibition, the book follows Pūkaki- how he was acquired by the Crown, his return home to Rotorua in 1997, his representation on New Zealand's 20-cent coin, and his subsequent relocation to the Rotorua Museum in 1997.
First published in 2000, Pukaki won Paul Tapsell a Best First Book Award in the Montana Book Awards in 2001.
A Māori language version of the book was published in 2017 it was translated by Scotty Morrison and reflects the regional Reo of the Rotorua area.
Further information
This publication is part of the series Te Takarangi: Celebrating Māori publications - a sample list of 150 non-fiction books produced by a partnership between Royal Society Te Apārangi and Ngā Pae o te Māramatanga.