President-elect - Professor Wendy Larner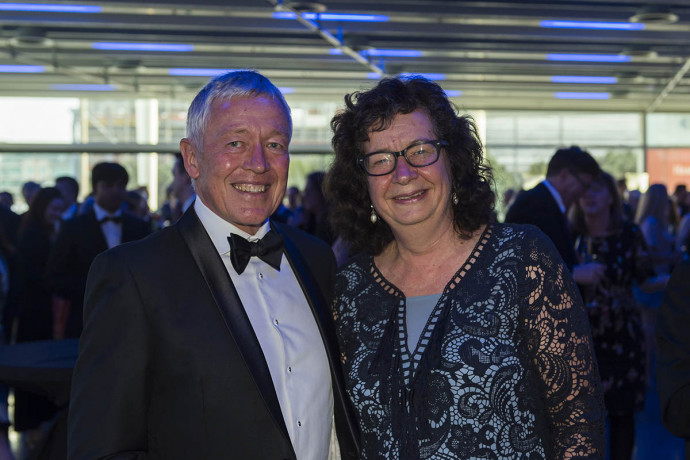 President Richard Bedford and President-elect Wendy Larner at the New Zealand Research Honours 2017
Professor Wendy Larner FRSNZ FAcSS FNZGS has been announced as the next Royal Society Te Apārangi President, serving her term from 2018 to 2020. She will take over from our current President Emeritus Professor Richard Bedford QSO FRSNZ on July 1 2018.
Professor Wendy Larner is provost at Victoria University of Wellington and is one of New Zealand's most visible and influential professors in the international human geography and sociology disciplines. A New Zealander by birth, Professor Wendy was elected to Honorary Fellowship of the Royal Society of New Zealand in 2009, when she was resident in the United Kingdom. She was bestowed her Fellowship upon her return to New Zealand in 2016.
She established herself as a leading scholar through her leadership of Marsden and Foundation for Research Science and Technology research programmes whilst at the Sociology Department at the University of Auckland. She has shaken and altered the intellectual landscape in both human geography and sociology through significant conceptual, theoretical and methodological developments. She continues to have an active involvement in building New Zealand Social Science capability and is known for her active support of early career colleagues, and commitment to equity and diversity.
Published 11 October 2017