University of the South New Zealand Tour and Student Membership Scholarship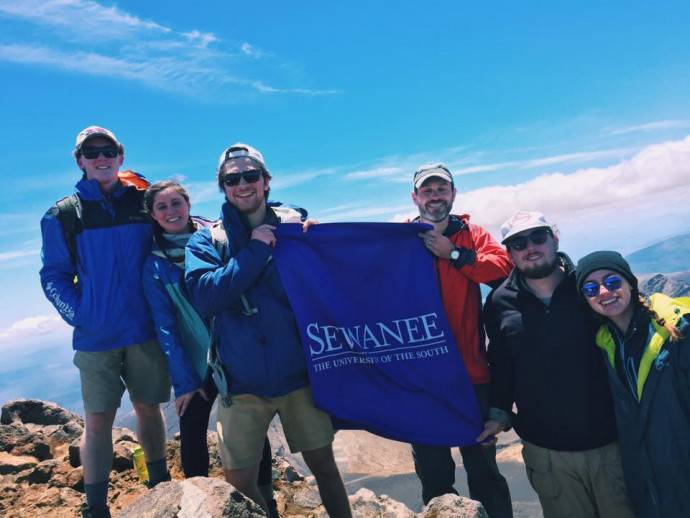 Sewanee University students with Professor Torreano at the Summit of Ngauruhoe.
Professor Scott Torreano, from Sewanee: The University of the South in Tennessee, has been visiting New Zealand for research over the past 30 years. While working for the Forest Research Institute in New Zealand Professor Torreano attended Royal Soceity Te Apārangi Branch events in Roturua and Hamilton. In appreciation he is providing funding for three Student Memberships to the Society for the next five years, as the Stephen A. Shaver Scholarship (named in honour of Emeritus Professor of Geology at the University of the South).
Professor Torreano runs: Sustainability and Global Environmental Change, a course for undergraduate students at Sewanee.  This course introduces students to issues of global climate change and sustainability, in our unique New Zealand setting. It includes a two-week tour of New Zealand for the students to explore the North and South Island.
We thank Professor Torreano for his sponsorship of the Student Member Scholarships and wish the 2017/18 students well on their next New Zealand tour.