The 2017 Royal Society Te Apārangi New Fellows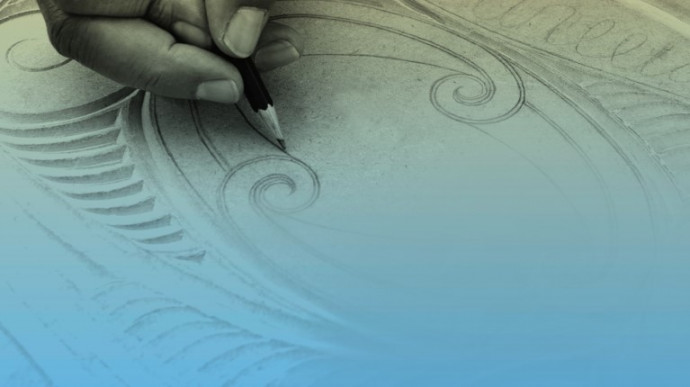 We proudly announce the new Royal Society Te Apārangi Fellows for 2017. This year sixteen Fellows and one Honorary Fellow have been elected. These researchers and scholars showcase the amazing breath of talent and knowledge that New Zealand cultivates. They join a prestigious cohort of just over 400 Fellows.
Professor Charlotte Macdonald, School of History, Philosophy, Political Science & International Relations, Victoria University of Wellington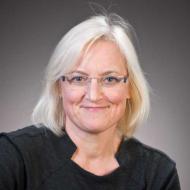 Innovative work has been a hallmark of Charlotte Macdonald's scholarship. Her 1990 book 'A Woman of Good Character' used systematic data analysis in combination with more conventional archival interpretation to delineate the characteristics of a large migrant group. Over four thousand individuals were tracked through historical records in Britain and New Zealand. The book broke new methodological ground and opened up the history of a significant group of people while also presenting a path-breaking discussion of the centrality of gender in settler migration.
Professor Paul Trebilco, Dept of Theology and Religion, University of Otago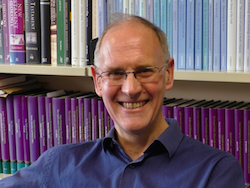 Within New Testament Studies, Professor Paul Trebilco has focussed on Diaspora Judaism, an area of study in its own right within the Study of Religion; he has furthered our understanding of the life of Christian communities in the third or fourth largest city of the ancient world; and evaluated the self-designations and the designation for outsiders used by early Christians: His research sheds much light on early Christian identity and the construction of group boundaries.
Professor Michael Parekowhai, Faculty of Creative Arts and Industries, University of Auckland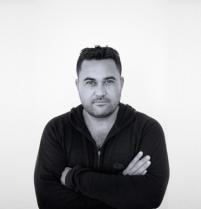 Professor Michael Parekowhai is widely acclaimed as New Zealand's most significant contemporary artist. Working across the disciplines of sculpture, installation and photography, Michael plays with perceptions of place and nationhood to explore how culture is assigned, understood and valued. His research investigates the ambiguities of identity, the sensitivities of historical memory, the role of appropriation and assimilation in the artistic canon, and the significance of biculturalism. His early work was central to group exhibitions now recognised as seminal in the development of contemporary New Zealand art.
Professor Mengjie Zhang, Dept of Engineering and Computer Science, Victoria University of Wellington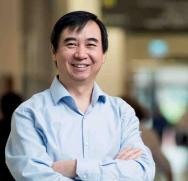 Professor Mengjie Zhang has made extraordinary contributions to the field of evolutionary learning and optimisation, particularly in the areas of image analysis, feature selection and pattern recognition, transfer learning and combinatorial optimisation. He has developed novel genetic programming methods that transfer knowledge across different image domains. His work has developed new genetic programming-hyperheuristic methods for the automated design of scheduling policies/rules for the difficult dynamic job scheduling problem in shops, which substantially improve traditional methods.
Professor Margaret Wetherell, School of Psychology, University of Auckland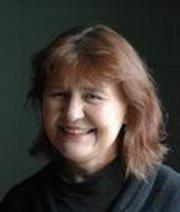 Professor Wetherell is internationally known for her work developing discourse theory and methods for social psychology. Her book Discourse and Social Psychology, co-authored with Jonathan Potter (1987), is described as a seminal text of British social psychology and as one of the most influential psychology monographs of the last 30 years. It was followed by another highly-cited book, Mapping the Language of Racism, which applied discourse methods to race relations in New Zealand.
Professor Tony Ward, School of Psychology, Victoria University of Wellington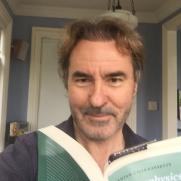 Professor Ward's research has primarily concentrated on forensic and correctional topics, prominently centered on violent and sexual offenders. He initially concentrated on etiological and practice questions in the sexual offending field, but generalised to treatment of offenders more generally from 2000 onwards. He has made strikingly original theoretical contributions in several areas, all of which have resulted in substantial empirical research projects around the world, and treatment innovations in programes in many countries.
Professor Mark Henaghan, Faculty of Law, University of Otago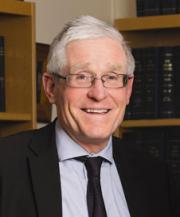 Professor Henaghan is New Zealand's leading family law scholar, who has had a major impact on the judicial system, legislative reform and legal practice in New Zealand. His regularly updated book on family law (Family Law in New Zealand) is read widely by the legal profession. Mark's work contributes to actual law making. His breadth of knowledge extends to other fields beyond family law, such as medical, human genome, criminal, domestic violence and bioethics law. He is consulted regularly by politicians, public servants, lawyers and judges, by the Family Law Section of the New Zealand Law Society, by the Supreme Court and Court of Appeal as well as the media. He has the ability to assess and explain complex legal matters in a way that people can understand and apply to their own specific problems.
Professor Margaret Mutu, Māori Studies, University of Auckland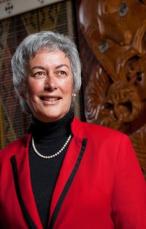 Professor Margaret Mutu has advanced scholarship with her cutting-edge analysis of Māori language texts relating to Te Tiriti o Waitangi and Māori claims against the Crown, oral histories and traditions, and Treaty settlements. Her research has reshaped oral traditions into a western form that is comprehensible and admissible within the Pākehā legal system, overturned accepted histories, and dismantled established theories of colonisation.
Professor Jadranka Travas-Sejdic, School of Chemical Sciences, University of Auckland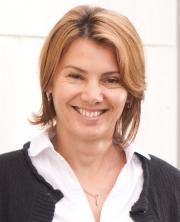 Professor Travas-Sejdic has made significant contributions to the research fields of polymeric electronic materials for biosensors and bioelectronics. Her research into biosensing has focused on the development of hand-held, in-field detection systems for fast, label-free, direct electrical sensing of biological molecules and small molecular targets of biological interest.
Professor Michele Leggott, English, Drama, and Writing Studies, University of Auckland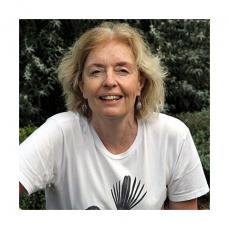 Professor Leggott is renowned as an extraordinary poet and scholar. Recognition of her creative talent and scholarly acumen is evident in her numerous book awards and lifetime honours. These include the inaugural New Zealand poet laureateship (2007-09) amidst intense competition from distinguished poets decades her senior, and the NZ Order of Merit (2013). Michele has transformed poetry, at home and abroad, as a scholar, critic and editor who restores to public view poetry lost from canonical discourses.
Professor Miriam Meyerhoff, School of Linguistics, Victoria University of Wellington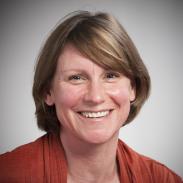 Professor Meyerhoff is one of the leading sociolinguists in the world and arguably the foremost international expert of her generation in the field of variations sociolinguistics, an area which focusses on identifying orderliness and structure in language variation. Her research takes a fresh approach to the issue of how variation sheds light on the dynamics of language contact, and she has extended the scope of this leading-edge work to the Pacific and to New Zealand.
Professor Richard McDowell, AgResearch Invermay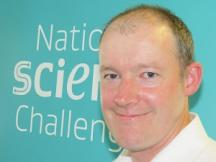 Professor Richard McDowell is considered an international authority on the management of contaminant (especially phosphorus) losses from agricultural land and their impact in freshwater. In the last 15 years, he has shown that phosphorus moves from land to water, where previously it was thought to be immobile; and developed new tests and thresholds, used nationally and internationally, to prevent the loss of phosphorus from land to water.
Dr Nicholas Mortimer, GNS Science, Dunedin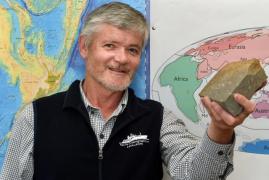 Dr Nick Mortimer is a prolific and inspiring geologist who has played a key role in exploring, revealing and promoting the continent of Zealandia. The foundation for this has been his multifaceted work on the older crystalline rocks of onland New Zealand, including their relationships with Australia and Antarctica.
Distinguished Professor Viviane Robinson, Faculty of Education and Social Work, University of Auckland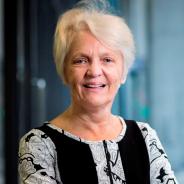 Professor Robinson's research challenges the preoccupation of the field with adult-adult relationships, and focuses instead, on the effects of leaders' practices on the social and academic outcomes of the students for whom they are responsible. Since 2009, her research has had a continuing major influence on academics and shaped leadership policy in New Zealand, Australia, Ontario, Norway, Denmark and Sweden.
Professor Noam Greenberg, Victoria University of Wellington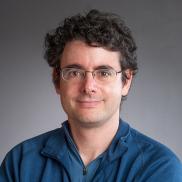 Professor Greenberg's research is concerned with understanding the computable contents of mathematics and exploring the complexity of problems as expressed by the amount of time and resources needed for their computation. He has made seminal contributions to the study of algorithmic randomness, an area which seeks to apply tools from computability theory to give meaning to the notion of a random individual sequence, to calibrate levels of randomness, and to explore how this relates to computational power; model theory, and classical computability theory.
Professor Rick Millane, Dept of Electrical and Computer Engineering, University of Canterbury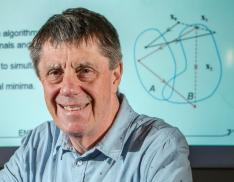 Professor Millane is an internationally recognised expert in theory and computational algorithms for diffraction imaging of biomolecular systems. He has made, and continues to make, ground-breaking advances with wide applications across physical, biological and medical sciences. His most influential work has been in the area of "phase retrieval." In 1990 he established fundamental connections between phase retrieval techniques in optics and x-ray crystallography.
Honorary Fellow:
Professor Gerry Gilmore, Institute of Astronomy, University of Cambridge, UK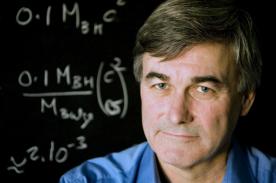 Professor Gerry Gilmore leads efforts to understand the structure and origin of our Galaxy using star-count analysis, which first showed the Galaxy possesses a "thick" disc, and showed this disc formed early in the Galaxy's life. Our current understanding of the stellar mass distribution was produced by Gerry's team. In the early 1990s he obtained the still standard estimate of the mass surface density of the discs, which set the pattern of future work. He pioneered the use of spectral surveys to unravel the Galaxy's history through its chemistry and established that stars in the halo of the Galaxy are chemically distinct from stars in the Galaxy's satellites.