News
Published 23 May 2018
Have you got a game-changing idea? Share it with us!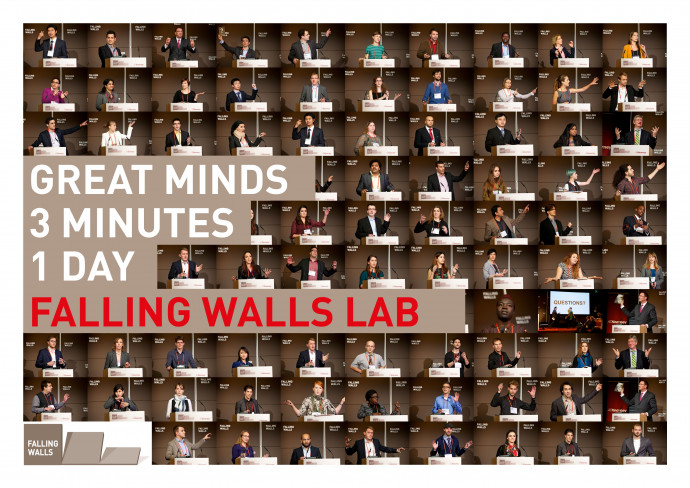 Applications for Falling Walls Lab 2018 are open now! we are looking for the most creative, outstanding young innovators to share their big ideas from New Zealand and the Pacific Islands, the top presenter will be flown to Berlin to represent our nation's voice in the international Falling Walls Lab.
What is it?
The Falling Walls Lab is an international forum for the next generation of outstanding innovators and creative thinkers. The aim is to promote exceptional ideas and to connect promising scientists and entrepreneurs from all fields on a global level.
The event is inspired by the fall of the Berlin Wall on 9 November 1989, with the question of every
Falling Walls gathering being: Which walls will fall next?
Participants will get the opportunity to present their research work, business model, or initiative to peers, a high-calibre jury made up of experts from academia and business, and the general public.
Royal Society Te Apārangi is looking to fly 20 great minds from across New Zealand and the Pacific Islands to our headquarters in Wellington to present your idea to our evaluation panel and we will send the winner all the way to Berlin, Germany for the international Falling Walls Lab 2018.
The best part?
We will contribute towards your travel costs to Wellington, or if you are flying from the Pacific Islands we will pay for your flights and two nights accommodation here in the capital city.
So what do you need?
You must be currently studying or already hold a Bachelors degree awarded within the last ten years, a Masters degree awarded within the last seven years or a PhD awarded in the last five years. Your degree can be in any field, Science, Engineering, Humanities, or economics - we are looking for the creative entrepreneurs and imaginative thinkers from all recognised fields of study.
A passport valid until at least May 2019.
Be able to fly to Berlin, Germany for the Falling Walls Finale if selected.
How do you get started?
First, come up with your idea - it could be a range of things. You can watch some last years participants in Berlin for inspiration. Last years winner Agnes Reiner chose to 'break the walls' of diagnosing Ovarian Cancer, other highly commended presentations included clean drinking water initiatives, innovative systems to allow wheelchairs to be directly controlled by brainwaves and an idea to create a computer-aided method to rapidly identify different species of mosquitos, which can be used to prevent diseases transmitted by mosquitos.
Where do I apply?
We are accepting applications to take part in the Falling Walls Lab New Zealand until 5pm Friday 22 June 2018 (NZST).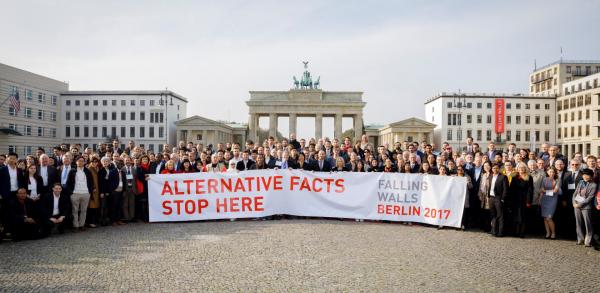 Source: Royal Society Te Apārangi