About Falling Walls Lab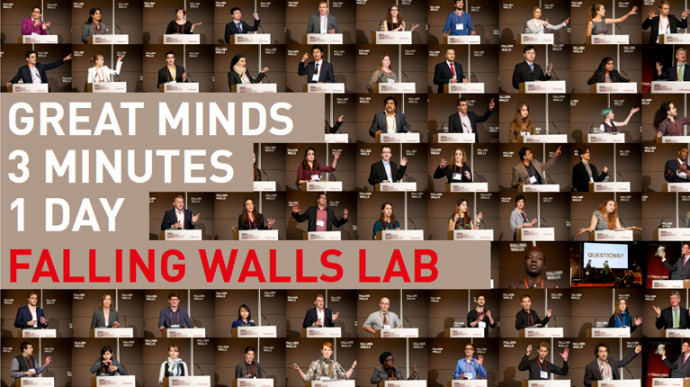 Information about the Falling Walls Lab Finale and Falling Walls Foundation, Berlin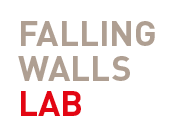 Falling Walls Lab, Berlin
Falling Walls Lab in Berlin is an international forum for the next generation of outstanding innovators and creative thinkers. Its aim is to promote exceptional ideas and to connect promising scientists and entrepreneurs from all fields on a global level. Participants get the opportunity to present their research work, business model, or initiative to peers, a high-calibre jury made up of experts from academia and business, and the general public - in 3 minutes each.
Concept
Each year, academic institutions are invited to host their own Falling Walls Lab and to showcase the quality, diversity, and passion of their region's most innovative minds. The most intriguing presenters of the locally hosted Falling Walls Labs travel to the Lab Finale in Berlin, Germany on 8 November. 100 finalists present their work in front of a distinguished jury and showcase their solutions for today's pressing challenges. All finalists win a ticket to attend the Falling Walls Conference where they meet the world's movers and shakers of science, business, and policy-making. The three winners of the Lab Finale in Berlin are awarded the "Falling Walls Young Innovator of the Year" title, prize money, and get to pitch their idea once again on the grand stage of the Falling Walls Conference.
Falling Walls Lab hosts
The international network of Falling Walls Labs hosts includes renowned academic institutions from more than 60 countries. Stanford University, the ETH Zurich, and the University of Tokyo are only a few of the universities that have participated in the Falling Walls Lab programme. Royal Society Te Apārangi is the independent organiser of Falling Walls Lab New Zealand event for participants from New Zealand and Pacific Island nations. Learn about Falling Walls Lab New Zealand.
Falling Walls Foundation
The Falling Walls Foundation is a non-profit organisation in Berlin, dedicated to the support of science and the humanities. It was established in 2009, 20 years after the fall of the Berlin Wall. At its heart is the question 'Which are the next walls to fall?' as a result of scientific, technological, economic and sociological breakthroughs.
The Falling Walls Lab is supported by the Berlin Senate, the Bayer Foundations, Sartorius and X, The Moonshot Factory.
In 2018, more than 3000 applications were submitted for 77 Falling Walls Labs that took place in 57 countries worldwide. The German Academic Exchange Service (DAAD), with support from the Federal Foreign Office of Germany, hosted 33 of these Labs.