About Falling Walls Lab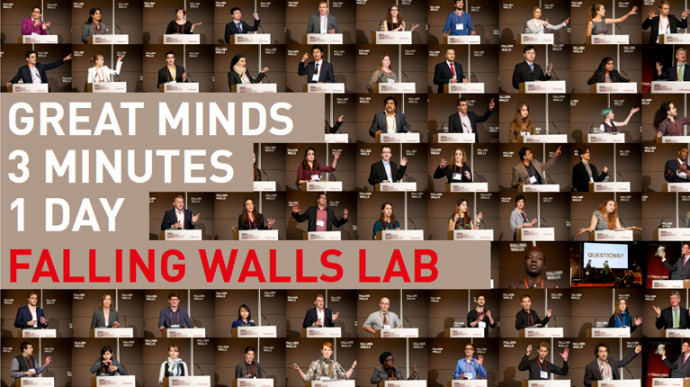 Information about the Falling Walls Lab Finale and Falling Walls Foundation, Berlin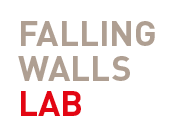 Falling Walls Lab, Berlin
Falling Walls Lab Berlin is an international forum for the next generation of early-career innovators, trailblazers, creators, and visionaries. Its aim is to promote exceptional ideas and connect promising scientists and entrepreneurs from all fields on a global level. Participants, also known as Labsters, are given the opportunity to present their research, business model, or initiative to peers, a high-calibre jury of experts from academia and business, and the general public – in just 3 minutes.
Concept
Each year, academic institutions host local Falling Walls Labs to showcase the quality, diversity, and passion of their region's most innovative minds. The winners of these Labs travel to the global Finale in Berlin on 8 November. 100 Labsters present their work in front of a distinguished jury and showcase their solutions to some of the biggest challenges of our time. All finalists win a ticket to attend the Falling Walls Conference, where they meet the world's movers and shakers of science, business, and policymaking. The three winners of the Lab Finale in Berlin are awarded the title "Falling Walls Young Innovator of the Year". They receive a prize money and the opportunity to pitch their idea once again on the grand stage of the Falling Walls Conference.
Falling Walls Lab hosts
The Falling Walls Lab is organised by the Falling Walls Foundation and generously funded by the German Federal Ministry of Education and Research, the Berlin-Senate, Bayer Foundations, Google, Huawei, and Sartorius. It is supported by the Federal Foreign Office of Germany and the German Academic Exchange Service (DAAD). In 2019, 90 Falling Walls Labs took place in 60 countries worldwide.
Royal Society Te Apārangi is the independent organiser of Falling Walls Lab New Zealand event for participants from New Zealand and Pacific Island nations. Learn about Falling Walls Lab New Zealand.
Falling Walls Foundation
Falling Walls is the unique global hub connecting science, business and society. We shape the future of humanity by impact-oriented ideas and discoveries, driven by our shared dedication for creating breakthroughs across borders and disciplines. As a vessel for the world-changing spirit of 1989 in and beyond Berlin, we are on a relentless pursuit to find out: Which are the next walls to fall?
The Falling Walls Foundation is supported by the German Federal Ministry of Education and Research, the Robert Bosch Stiftung, the Helmholtz Association, the Berlin Senate as well as numerous acclaimed academic institutions, foundations, companies, and non-governmental organisations.