News
Published 2 November 2017
More projects funded in diverse topics important for New Zealand in 2017 Marsden funding round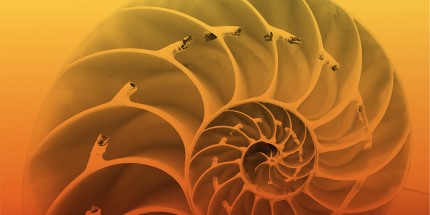 A total of 133 research projects have been allocated $84.6 million (excl. GST) of funding in this year's Marsden Fund grants, which support New Zealand's best investigator-initiated research in the areas of science, engineering, maths, social sciences and the humanities
This is an increase on the $65 million (excl. GST) awarded to 117 projects last year, due to the increase of $66 million (excl. GST)  over four years foreshadowed in the National Statement of Science Investment and confirmed last year.
The number of grants awarded to established researchers has risen significantly up from 68 last year to 84 in 2017.  Subjects under investigation cover a range of topics of great interest to New Zealand, including improving our conservation efforts to protect New Zealand's unique birdlife, developing novel cholesterol-lowering therapies, and providing insight on the voyages that first brought humans to Aotearoa New Zealand.
There also continues to be strong support for early career researchers this year with the Fast-Start grants. Researchers will look at topics such as climate change, increasing the accuracy of predicting earthquake damage, the first systematic study of Māori rock art, and developing better disease-resistant crops.
"The Fast-Start grants are designed to allow early career researchers to establish their independent careers research areas and create research momentum for our most talented individuals to work on their best ideas," says outgoing Marsden Fund Council Chair, Professor Juliet Gerrard FRSNZ.
Professor Gerrard says that it is especially pleasing to note that the number of Māori Principal Investigators of successful proposals rose from 5.9% last year to 9.1% this year.
"The continued increase in the number of Māori involved in successful proposals reflects the capacity building that has been under way for several years and, in particular, the emphasis on encouraging Māori to study right through to the PhD level. The proposals involving Māori researchers have been judged by top international referees as highly novel. In many cases, the proposals are multidisciplinary, use Mātauranga Māori, and confidently incorporate scientific and other disciplinary knowledge.
"We are also delighted that our awards show no evidence of gender bias, with female Principal Investigators at least as successful as males over the last six years."
The overall success rate for applicants has jumped from 10.7% last year to 12% in 2017, thanks to the increase of funding. The success rate for Fast-Start grants for early career researchers was 14.8%. 
The grants are distributed over three years and are fully costed, paying for salaries, students and postdoctoral positions, institutional overheads and research consumables.
Overall the Marsden Fund is a long term investment in New Zealand, says Professor Gerrard. "It creates a strong research base in New Zealand across the entire academic spectrum and enables fundamental discoveries about how our world and society operate.  In the long term, some of these exciting new ideas will help us solve many contemporary issues, for example in conservation, agriculture, social justice, health care and beyond."
The Marsden Fund is managed by the Royal Society Te Apārangi on behalf of the government.
Professor Richard Bedford QSO FRSNZ, President of the Royal Society Te Apārangi, said: "We are delighted to see more research projects funded in the year that the Royal Society Te Apārangi celebrates its 150th Anniversary. The organisation has, from its earliest days, supported New Zealanders to explore, discover and share knowledge. This very much aligns with what the Marsden Fund enables, for the long-term benefit of all New Zealanders."
Source: Royal Society Te Apārangi