News
Published 2 September 2021
Dr Libby Liggins appointed to committee of World Data System of International Science Council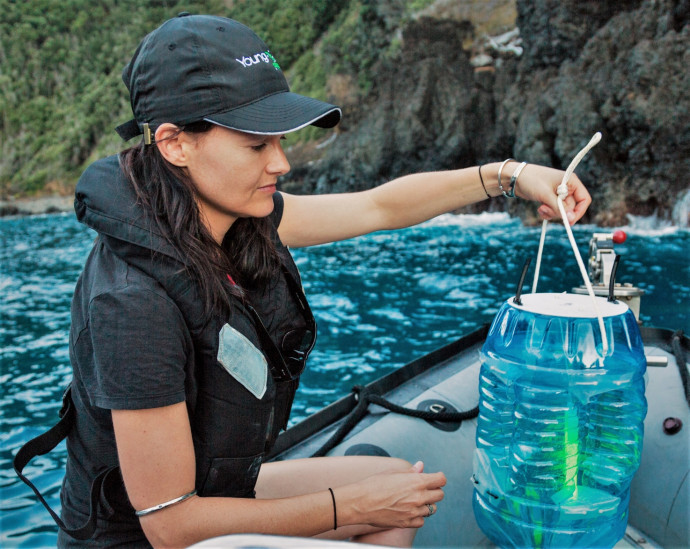 Dr Libby Liggins has been invited to serve on the Scientific Committee of the International Science Council World Data System.
The World Data System is an interdisciplinary body of the International Science Council (ISC) that seeks to support trusted data services for global science. World Data System (WDS) supports ISC's vision by promoting long-term stewardship of, and universal and equitable access to, quality-assured scientific data and data services, products, and information across all disciplines in the Natural and Social Sciences, and the Humanities. WDS aims to facilitate scientific research under the ISC umbrella by coordinating and supporting trusted scientific data services for the provision, use, and preservation of relevant datasets, while strengthening their links with the research community.
Libby's appointment as the youngest member of the Scientific Committee provides the first representation of the Southern Hemisphere and for the Biological Sciences. "In my role on the Scientific Committee I hope to extend the influence of the WDS to support data systems in the biodiversity sciences, particularly for genomic data. In this 'genomic era' we are facing unprecedented practical challenges in data management, the assurance of data re-use for meeting biodiversity and humanitarian crises, and ensuring appropriate access and benefit-sharing for Indigenous peoples. In my view - we are at a critical point in time to streamline and integrate the way we manage these data."
Dr Libby Liggins is a Lecturer in Marine Evolutionary Ecology at Massey University Auckland and a Research Associate at the Auckland Museum Tāmaki Paenga Hira. In 2019 she was awarded a World Data System (WDS) Data Stewardship Award for her role in leading the Ira Moana – Genes of the Sea – Project for delivering a searchable 'metadatabase' for New Zealand's genetic and genomic data and also captures Indigenous rights. She currently sits on the Steering Committee of the Genomics Observatories Metadatabase (GEOME) and the Group on Earth Observations Biodiversity Observing Network – Genetic Composition Working Group, working alongside international teams; and in Aotearoa she is contributing to the formation of the Aotearoa Genomic Data Repository that will ensure access to genomic data for taonga species is controlled by Māori. She was awarded an MBIE-funded Rutherford Discovery Fellowship in 2020 by Royal Society Te Apārangi to identify and monitor marine biodiversity change in Aotearoa New Zealand.
Source: Royal Society Te Apārangi