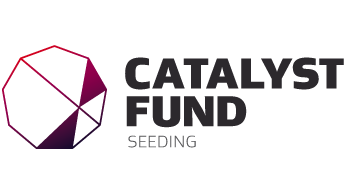 Current open call
Catalyst: Seeding July 2021 Call is now closed.
On behalf of the Ministry of Business, Innovation and Employment, Royal Society Te Apārangi has opened the July 2021 Call for Catalyst: Seeding. Catalyst: Seeding facilitates new small and medium pre-research strategic partnerships that cannot be supported through other means, and with a view to developing full collaborations that could be supported through Catalyst: Strategic over time.
For detailed information on open funding opportunities, please refer to the Catalyst Seeding Guidelines available below.
NOTE: If applicable, New Zealand quarantine fees for Catalyst: Seeding project team members visiting, or returning to, New Zealand for activities related to their funded Catalyst Seeding project, is an allowable expense under Catalyst: Seeding.
Funding Available
Programme

Type

Partner

Application(s) Required

Allowable expenses

NZ$ Funding
(GST exclusive)

General

International

New Zealand

Travel, research, expenses, expenses related to hosting workshops

Up to $80,000 in total for up to two years

New Zealand – Japan Joint Research Projects

Japan

New Zealand and Japan

Travel, research expenses, expenses related to hosting meetings

Up to $30,000 per annum for up to two years
Eligibility
The Proposal must be made by a New Zealand-based research organisation or a New Zealand-based legal entity representing a research organisation, unless otherwise agreed by the Society.
Closing Date
Applications to all programmes are closed
Closing Date: Thursday 21 October 2021, 5.00 pm (NZST).
Submit an Application
Applications to all programmes must be made to the Royal Society Te Apārangi via the Catalyst: Portal, please contact your Research Office for a URL Link to the Catalyst: Portal.
Templates are available for downloading via the Catalyst: Portal, please contact your Research Office for a URL Link to the Catalyst: Portal.
For inquiries, please contact International.Applications@royalsociety.org.nz