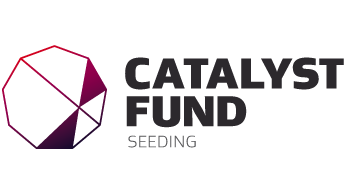 Current open call
Catalyst: Seeding Hōngongoi July 2023 Call is now closed.
On behalf of the Ministry of Business, Innovation and Employment, Royal Society Te Apārangi has opened the Hōngongoi July 2023 Call for Catalyst: Seeding. Catalyst: Seeding facilitates new small and medium pre-research strategic partnerships that cannot be supported through other means, and with a view to developing full collaborations that could be supported through Catalyst: Strategic over time.
For detailed information on open funding opportunities, please refer to the Catalyst Seeding Guidelines available below.
Funding Available
Programme

Type

Partner

Application(s) Required

Allowable expenses

NZ$ Funding
(GST exclusive)

General

International

New Zealand

Travel, research expenses, expenses related to hosting workshops

Up to $80,000 in total for up to two years

New Zealand – Japan Joint Research Projects

Japan

New Zealand and Japan

Travel, research expenses, expenses related to hosting meetings

Up to $30,000 per annum for up to two years
Eligibility
The Proposal must be made by a New Zealand-based research organisation or a New Zealand-based legal entity representing a research organisation, unless otherwise agreed by the Society.
Closing Date
Applications to all programmes are now closed.
Closing Date: Thursday 19 Whiringa-ā-nuku October 2023, 12:00pm Noon (NZST).
Submit an Application
Applications to all programmes must be made to the Royal Society Te Apārangi via the Catalyst: Portal, please contact your Research Office for a URL Link to the Catalyst: Portal.
Templates are available for downloading via the Catalyst: Portal, please contact your Research Office for a URL Link to the Catalyst: Portal.
For inquiries, please contact International.Applications@royalsociety.org.nz