2020 Pickering Medal: Rocket Lab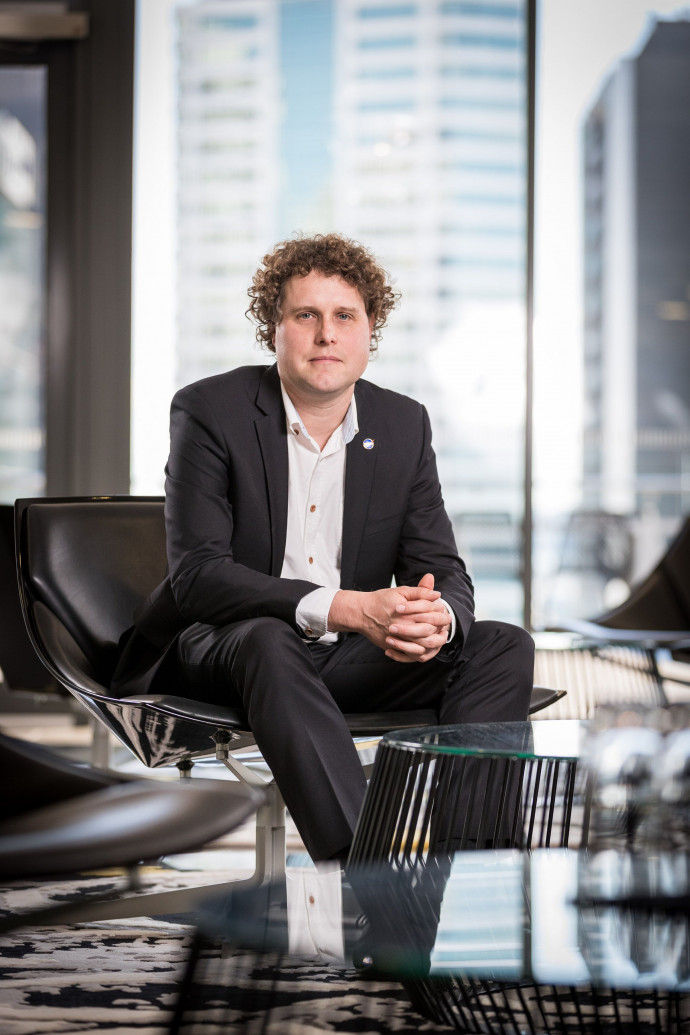 This 2020 Pickering Medal for innovative work in design, development or invention leading to significant commercial success has been awarded to Rocket Lab's research and development team, led by Peter Beck.


The research and development team of Rocket Lab has achieved technical breakthroughs that have allowed Rocket Lab to become the world's leading dedicated small launch provider for small satellites. These innovations include unique motor designs, 3D printing for manufacture and carbon-composite construction.
In-house R&D has achieved a drastic reduction in cost for dedicated launches and increased launch frequency. Electron's launch vehicle components are designed and manufactured in-house at Rocket Lab's facilities for quick turnaround times and increased efficiencies.
Commencing in 2013, under Peter's guidance as chief technical officer, the key innovative features resulting from the research and development process are:
Electron is the world's first full carbon-composite launch vehicle. This proprietary mix of materials is included in the launch vehicle's structures and all of Electron's propellant tanks. This decreases mass by as much as 40 percent.
Electron's Rutherford engines use an electric pumped LOx/ Kerosene engine specifically designed for the Electron launch vehicle. It is the world's first 3D printed engine and the first to be powered by electric turbopumps. To date, 150 of these Rutherford engines have been launched to space by Rocket Lab.
Rutherford makes use of brushless DC electric motors and high-performance lithium polymer batteries to drive its propellant pumps, meaning that the Rutherford is simpler to build than a traditional engine but still can achieve 90% efficiency.
A unique feature called the Kick Stage – a small but powerful third stage of the rocket which allows launch customers to select highly precise orbital destinations, to raise their spacecraft's orbit, or to deploy satellites to multiple different destinations on the same mission. The Kick Stage's engine is also in-house designed and 3D printed. The Kick Stage is able to reorient itself after successful deployment to re-enter the Earth's atmosphere and burn up when re-entering Earth's atmosphere.
Rocket Lab's customisable satellite bus is Photon, an evolution of the Kick Stage. Photon incorporates radiation-tolerant avionics, deep space-capable communications and navigation technology, and high-performance space-storable propulsion capable of multiple restarts on orbit.
Work also continues on Rocket Lab's efforts to develop the Electron into a reusable rocket. This two-phase programme involves attempting to recover an Electron first stage from the ocean and refurbishing it for reuse, before the company moves to capture the returning first stage mid-air with a helicopter for transport to its New Zealand launch site for relaunch. Reusing Electron's first stage for multiple missions will enable Rocket Lab to further increase its launch frequency to service the small satellite demand for more launch opportunities.
Through each and every one of these technology developments and programmes, Peter Beck has led the way.
Rocket Lab's achievements have opened up countless opportunities for not just New Zealand, but the next generation of aerospace engineers. Since the company's first launch in May 2017 it has launched 16 missions and deployed 65 satellites to orbit for customers including NASA and DARPA as well as commercial satellite operators. More recently Rocket Lab's Electron rocket and Photon satellite bus were selected by NASA to launch a pathfinder mission to the Moon.
In 2019, Rocket Lab was named Company of the Year at the Space News Awards and also named Fast Company's Most Innovative Space Company. In 2018 Rocket Lab's Rutherford Engine team was awarded the Team Gold Medal by the Royal Aeronautical Society. In 2018 Peter Beck received a Sir Peter Black Leadership Award and in 2019 was made an Adjunct Professor of Aerospace Engineering by the University of Auckland. In 2015 he was awarded Innovator of the Year at the New Zealander of the Year Awards in recognition of his work in aerospace engineering innovation. In 2014 Peter was co-winner of the Cooper Medal by Royal Society Te Apārangi for best published account of research in physics and engineering.
Pickering Medal:
To recognise innovative work in design, development or invention leading to significant commercial success.
Citation:
To the Rocket Lab team for developing world-leading small satellite launch technology, including unique rocket engine designs, 3D printing for manufacture, and all carbon-composite construction.