2020 Early Career Research Excellence Award for Social Sciences: High intensity exercise benefits both brain and body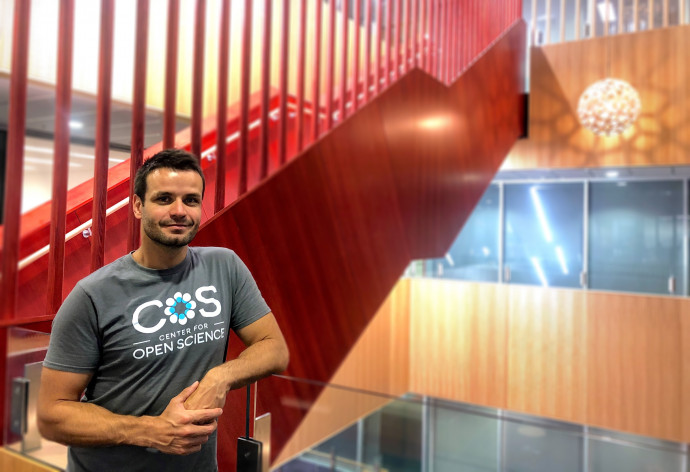 Dr David Moreau, University of Auckland, has received the 2020 Royal Society Te Apārangi Early Career Research Excellence Award for Social Sciences for his research on the impact of exercise on core brain functioning and common neurological diseases.


Dr Moreau's multidisciplinary, cutting-edge research indicates that short but intense bursts of exercise can be beneficial to the body and the brain. This type of exercise has been shown to have a substantial impact on core brain functioning that is critical to everyday life; especially functioning commonly affected by common neurological diseases.
Physical exercise has long been known for its benefits on both the body and the mind. Until now, most research had focused on long, sustained forms of exercise—so called aerobic exercise—which requires substantial time commitment and produces mixed results. However, ground-breaking research by David showed that short bursts of high-intensity exercise can benefit brain functioning including our ability to plan, focus attention, remember instructions and juggle multiple tasks.
These findings indicate that, beyond the numerous well-known effects on general fitness including cardiovascular health, high-intensity exercise can thus also be the key to healthier brains and sharper minds.
Because high-intensity exercise is extremely time efficient, this research has the potential to impact schools and professional workplaces, where opportunities to exercise may be limited. Previous work has shown that one of the biggest barriers to exercise is the lack of time, but this study indicates that all that is needed is a few minutes, perhaps repeated a few times a week.
Beyond helping healthy individuals reach their full potential, this work also has ramifications for alleviating neurological diseases such as dementia and developmental disorders, and for helping those who need it most—David's findings suggest that the less advantaged individuals, for example in terms of socio-economic status or genetic predispositions, are also those who benefit the most from high-intensity exercise interventions. By enabling all individuals to thrive, these interventions thus help level the playing field, and provide the foundations for a fair and just society.
David's work is also innovative: he has developed a cutting-edge remediation programme for children with learning difficulties (more information at movincog.com). This work builds upon his research at Princeton University, where the foundations for this novel approach to remediation were established. The MovinCog programme has been tested in multiple schools across New Zealand and Australia; involving more than 2,000 participants followed longitudinally. This line of research has implications for many fields and subfields, in neuroscience, health and education.
David has produced an extensive volume of high-quality research, published in top-tier outlets, with a wide impact nationally and internationally. He has a total of 65 publications, including a number in the top journals across fields or in psychology and neuroscience. David's work has been covered in prestigious media outlets, such as Scientific American, ABC News, ESPN and The New York Times.
He has received numerous grants and prizes. These include a National Prize for Best PhD Thesis (France), an Emerging Researchers Collaborator Prize and an Early Career Research Excellence Award from the University of Auckland, and a Marsden Fund Fast-Start grant. He has also received funding from the Neurological Foundation of New Zealand, the Ministry of Science and Technology in Taiwan, various internal funds at the University of Auckland as well as substantial philanthropic donations. As the Principal or Lead Investigator on all of the aforementioned, David has secured over one million dollars in research funding. In conjunction, David has formed and leads a highly productive research team at the University of Auckland: the Brain Dynamics Lab (braindynamicslab.com). Set up in July 2018, this research group attracts students of all levels, from undergraduate to PhD.
David is also actively involved in outreach and community service. He has been invited to speak in numerous venues worldwide (USA, Australia, Canada, Taiwan, France) to both scientific and non-scientific audiences, and has been asked to review articles for more than thirty scientific journals. David also writes for popular science magazines, and has participated in a Reddit AMA ('Ask me Anything') interactive interview reaching millions of users, thus facilitating the dissemination of his scientific findings.
On receiving this award, David said: "I am really delighted to win this award and am extremely grateful to be surrounded by a wonderful research team. To me, one of the most appealing aspects of this work is that, beyond the scientific progress it enables, it has the potential to help people in their daily lives. Special thanks to Royal Society Te Apārangi for the continued support over the last few years."
Early Career Research Excellence Award for Social Sciences:
For emerging researchers in social sciences research in New Zealand.
Citation:
To David Moreau for his research on the impact of exercise on core brain functioning and common neurological diseases.