Legends of the Māori—Maui Pomare and James Cowan (1930)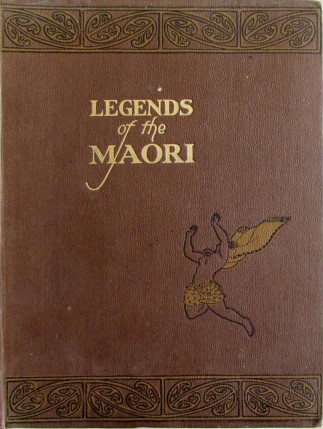 This two-volume work by Sir Maui Pomare and James Cowan includes; Vol 1: Mythology, Traditional History, Folk-Lore and Poetry; and Vol 2: Māori-Polynesian Historical Traditions, Folk-lore and Stories of Old New Zealand.
Publication details
Pomare, M. and J. Cowan. Legends of the Māori. Wellington: Whitcombe and Tombs/Harry H. Tombs, 1930–1934.
About the book
Sir Maui Pomare (Ngāti Toa, Ngāti Mutunga) was one of the generation of Māori leaders educated at Te Aute College in the 1890s who were to assume positions of leadership in both the Māori and Pākehā worlds. Pomare went on to the American Medical Missionary College at Chicago and graduated MD in 1899. He spent some time at Cook County Hospital, Chicago, before he returned to New Zealand in 1900. From 1901 Pomare worked as a regional Health Officer and eventually went into politics in 1911, when he was selected as the Taranaki candidate for the Western Māori seat. Dedicating himself to equipping Māori to adapt and survive in the Pākehā world. In 1928 Pomare fell ill with tuberculosis and it was on his death bed that he completed the manuscript for Legends of the Māori, written in collaboration with James Cowan and published posthumously.
Pomare and Cowan saw their illustrated work of Māori-Polynesian traditions and legends as a new way of viewing Māori historical narratives in a more comprehensive and artistic manner than had previously been attempted. According to Cowan, 'Pomare's Tainui tribal history in the volume was more complete than any account previously published and contained details that the tribal sages had revealed only to Pomare, forming the most valuable portion of the volume'.
Further information
This publication is part of the series Te Takarangi: Celebrating Māori publications - a sample list of 150 non-fiction books produced by a partnership between Royal Society Te Apārangi and Ngā Pae o te Māramatanga.