Mauri Ora, The Dynamics of Māori Health—Mason Durie (2001)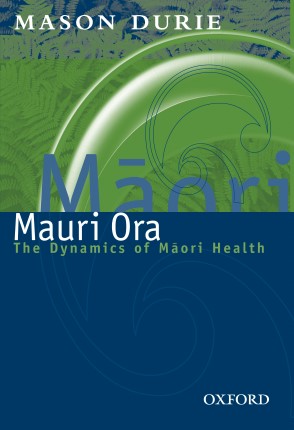 This seminal work by Professor Sir Mason Durie provides insight into the forces that affect health and give shape to Māori lives outlining the relevance of culture, identity and socioeconomic factors to Māori health.
Publication details
Durie, M. Mauri Ora: The Dynamics of Māori Health. Oxford University Press, 2001.
About the book
Mauri Ora: The Dynamics of Māori Health, tracks the advancement of Māori health in a world which is often indifferent to the attainment of good health and seldom ready to value culture and identity as foundations for health. Drawing on his many years of experience as a psychiatrist and a health scholar, Professor Durie's influential work contends that it does not matter whether the focus of health is on prevention of illness, the promotion of well-being or on treatment and rehabilitation; progress depends on the dynamic interaction of people with each other as well as with wider cultural, social, economic, political and physical environments. Health according to Durie, is the outcome of all those variables working together. In order to acquire a secure and meaningful identity, and to enjoy good health and a sense of well-being, Māori must be able to live comfortably as Māori and as citizens of the world.
The book is divided into nine chapters beginning with an overview of the position of Māori in contemporary New Zealand society; an examination of the fundamental foundations that underpin Māori health; characteristics of Māori cognition and behaviour; an exploration of mental health issues among Māori; programmes for healing and treatment and concludes with principles and strategies for Māori health advancement.
Further information
This publication is part of the series Te Takarangi: Celebrating Māori publications - a sample list of 150 non-fiction books produced by a partnership between Royal Society Te Apārangi and Ngā Pae o te Māramatanga.