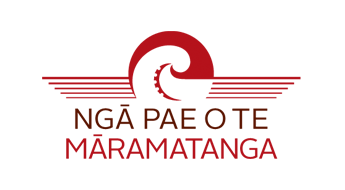 Nga Tama Toa: The Price of Citizenship – Monty Soutar (2008)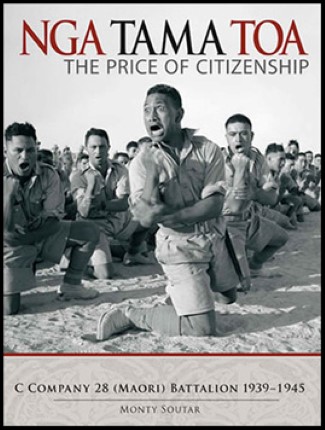 Ngā Tama Toa was launched on October 2008 at Te Poho o Rawiri Marae, Gisborne, almost 62 years after Sir Āpirana Ngata wrote about his plans for a C Company history. In acknowledgement of ANZAC Day, this ground-breaking publication retells the fascinating story of the Māori Battalion's C Company, whose members were drawn from Tairawhiti, on the East Coast.
Publication details
Soutar, M. Ngā Tama Toa: The Price of Citizenship. Auckland: David Bateman, 2008.

About the book
Ngā Tama Toa is dedicated and pays tribute to the veterans of C Company - Ngā Kaupoi, whose members were drawn from Tōrere in the Eastern Bay of Plenty to Muriwai south of Gisborne. As part of the infamous Māori Battalion, 995 men joined C Company and fought in the Second World War.
Bob Maru (the first chairman of Ngā Taonga a Ngā Tama Toa Trust) instigated the research on the wishes of Sir Āpirana Ngata, who wrote a letter in 1946 suggesting the story of C Company be written. The Trust and researchers spoke to and recorded many of the returned servicemen, their wives and whānau, many of whom have since passed on.
Dr Monty Soutar wrote the book on behalf of the Trust, made up of surviving C Company veterans, their wives, widows and whānau. Together they spent 16 years interviewing, researching and compiling this publication. When the project began, 135 C Company veterans were alive.
The book breaks new ground in telling the fascinating story of C Company. Personal recollections and eyewitness accounts, many anecdotes and hundreds of photographs are woven through this history, from the inception of C Company in 1939 to the return of fits last members in 1946.
Ngā Tama Toa makes a considerable contribution to the history of the Māori Battalion in particular, the price of citizenship that was paid and the sacrifice that was made by a generation of Māori men, so that all Māori could take pride of place without qualms in New Zealand society today.
Further information
2009 – Montana Book Awards: Finalist, Best non-fiction

2009 – Nga Kupu Ora Inaugural Māori Book Awards: Winner, History
This publication is part of the series Te Takarangi: Celebrating Māori publications - a sample list of 150 non-fiction books produced by a partnership between Royal Society Te Apārangi and Ngā Pae o te Māramatanga.