180 Seconds of Discovery | 2018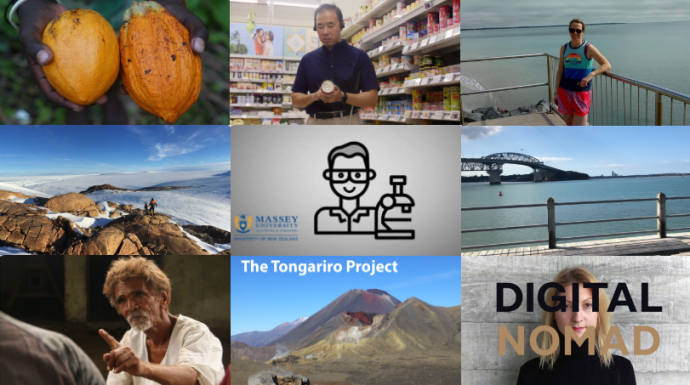 The ECR Forum is pleased to present '180 Seconds of Discovery'. There are significant benefits to communicating well about your research, and a fun way to develop these skills is by participating in a exciting video competition (with a cash prize).
180 Seconds of Discovery is the third video competition organised by Royal Society Te Apārangi's ECR Forum to help early career researchers showcase their work and build their communications confidence.
Winners
Seer Ikurior from Massey University won the the 2018 Future Leader Award with his video entry Wormy Lambs: Using Sensing Technologies to Make Targeted Treatments
Gastrointestinal nematode parasitism is a major animal health challenge for grazing lambs, as well as being an important source of economic loss to livestock producers. Animals suffering from parasitism typically display a voluntary reduction in feed intake and altered grazing behaviour. These changes are potentially important as indicators of disease. My research is exploring the diagnostic value of these behavioural changes recorded by GPS and accelerometer sensors. The aim is to facilitate earlier detection of parasitism and target treatment to individual animals who need treatment.
Suranga Nanayakkara from the Auckland Bioengineering Institute won 2018's People's Choice Award with his video FingerReader: Enabling People with Visual Impairments to Access Information on the Go.
People with visual impairments face numerous difficulties with existing state-of-the-art technologies including problems with accuracy, mobility, efficiency, cost, and more importantly social exclusion. The design of FingerReader address these challenges as it allows users to simply point at objects to perform a recognition and interpretation task on what the FingerReader sees and hear the result spoken to him or her through a bone conduction headset. We believe FingerReader will make a significant impact on how the visually impaired community can independently access information on the go.
Other entries
The Tongariro Project - Mirja Heinrich
Mitigating malnutrition through biodiverse foods in the Solomon Islands - Chris Vogliano
Past Ice \ Future Ice - Jamey Stutz
Adaptable shoes for Digital Nomads - Magdalena Karasinska
Reducing the Spread of Invasive Species (Fan Worm) - Christopher Walker
Low Energy Availability in New Zealand Athletes - Katherine Black
How does it feel like to experience a flood? - Areef Shaik
Judges for 2018
James Renwick - Professor of Physical Geography, Victoria University of Wellington
Kate Riegel van West - 2017 Future Leader Award winner
Patricia Durance - Minerals Geologist, GNS Science
Marian Makkar - Marketing Lecturer, AUT University
Gradon Diprose - Human Geography Senior Lecturer, Massey University
Sy Taffel - Media Studies Senior Lecturer, Massey University
Hamish Pencer - Distinguished Professor of Zoology, University of Otago
This competition is funded by the Royal Society Te Apārangi Early Career Researcher Forum with support from MBIE.