180 Seconds of Fascination | 2020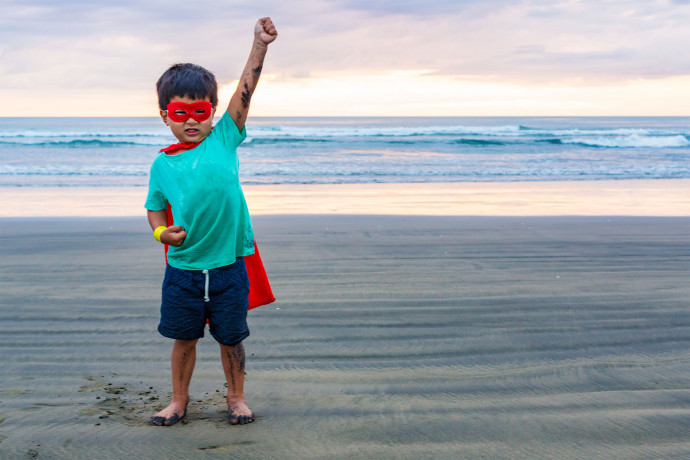 Entries are now open for the 2020 Early Career Researchers video competition, sponsored by the Ministry of Business, Innovation and Employment and Royal Society Te Apārangi. What stories can our Early Career Researchers tell in just 180 seconds or 3 minutes?
This is an opportunity to showcase your awesome rangahau research for the chance to win one of five prizes. To enter, produce your own ataata video that features yourself or your team explaining your research in no more than 3 minutes. Karawhiua go for it, tuku atu upload!
Please ensure you read the competition rules in full before making a submission: download the terms and conditions.
Te Koha Prizes
$2000 Kaiarataki Achiever in professional video category

$2000 Kaiarataki Achiever non-professional video category

$2000 Te Ao Māori category

$2000 Moana Oceania category

$2000 People's Choice category
You can enter your video in more than one category, however the video you enter can only win one prize. Please do not submit more than one video.
Voting is now open for the People's Choice award in this competition. To vote, please watch all 15 submissions on our YouTube channel and then select your favourite using the following form. Voting closes 3 November.
Te Wā Timeline
The competition opens 9:00am on 23 July 2020 and now closes 16 October 2020 (deadline has been extended due to change in Alert Levels) at 5:00pm. Winners will be announced on 6 November 2020.
Due to a delay in judging, the announcement of the winners will now be made on Tuesday 10 November 2020. We apologise for any inconvenience.
He Māraurau Eligibility
AOTEAROA - The competition is open to all New Zealand-based researchers who are either enrolled or no more than 10 years beyond a postgraduate qualification.
WAIRUA - The spirit of this competition is to uncover research through story telling from the New Zealand Early Career Researchers and postgraduate hapori communities. We want to communicate and disseminate the exciting research done by Early Career researchers to the public.
INDIVIDUAL OR TEAM - Videos can be made by an individual Early Career Researcher or a team of Early Career Researchers.
PRO OR NOT - Submitters need to identify if their video competes in the "professional" or "non professional" video category. The video should compete in the professional category if the submitter received support by any individual who has professional skills in making videos, or if professional gear which does not belong to the person submitting the video has been used.
These two categories exist to ensure that it does not depend on the gear available or the professional support to win a prize in the video competition and we ask submitters to honestly identify which category their video belongs to.
TE AO MĀORI - If you identify as Māori, or you are working on research relating to Māori that is impactful and meaningful to Māori hapori communities, you are also eligible to apply for the Te Ao Māori category.
MOANA OCEANIA - If you identify as a Pacific person, or you are working on research relating to Pacific peoples that is impactful and meaningful to Pacific people's hapori communities, you are also eligible to apply for the Moana Oceania category.
VOTE FOR YOUR FAVE – All video submissions will be uploaded to YouTube. Once the submission deadline passes we will encourage the public to vote for their favourite video. The most popular video will be awarded the 'People's Choice' prize.
For further tips on making a great video, here is some advice from past winners.
Te Mahi Tuku Upload Requirements
180 SECONDS - Videos must not be longer than 180 seconds.
UPLOADING - All entries must be submitted through the following form. Please contact us if you have any issues accessing the submission form. Ensure you do not refresh the form page before the video upload is complete and your submission is confirmed.
300 WORDS – Entrance must also submit a 300 blurb about themselves, the video and its content. Be imaginative with your story!
Whakapā mai Contact Us
Should you need further support please feel free to contact:
Karen Knobloch – Membership Coordinator or Paige Beveridge – Social Media Advisor.
This competition is funded by the Royal Society Te Apārangi Early Career Researcher Forum with support from MBIE.