Winners Advice
Advice, hints and tips from previous competition winners.
Competition hints from Kate Riegle van West | Future Leader Award winner 2017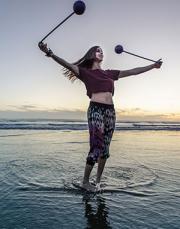 Make a script, and storyboard/plan out your shots
You don't need a fancy camera or lots of high tech gear (I shot my video with an iPhone 7), but you DO need a well thought out plan...no amount of editing or special effects will make up for bad planning! Figure out the most important things you want to communicate, and write a script. Then figure out the best way to represent that script through video (e.g. types of shots, composition, etc.). Definitely google something like "basics of video shooting" if you've never made a video before.
Be yourself!
Anyone can conduct research and make a video about it, but no one else can be YOU. Let your personality and your passion for your research shine through. We all have our weird quirks, and being vulnerable enough to let them show and to speak from the heart is really endearing.
Use plain language
This is easier for some topics than others, but that's no excuse! Every idea can be communicated in plain language, even if you have to get a bit creative to do so. As viewers we want to believe in you and your work, but we can't do that if we don't know what the heck you're talking about.
Competition hints from Marian Makkar | People's Choice Award winner 2017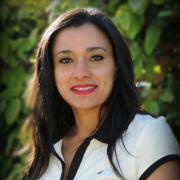 Plan ahead
Before I get into creating a great video submission, it is very important to plan ahead. Don't leave this submission until the last minute but start thinking about the script, the imagery, action or field shots and who can help you through this.
Tell a story
Write up a script. By telling your story clearly and without jargon, anyone will be able to understand the impact your research can have. Don't shy away from telling the audience what your research can do. By reading your script to your family and friends (outside of the field), you can begin to sense whether they understand the value of your research or what words need to change. This can definitely help when talking to non-scientists later on in the future.
Add personality
Once you have come up with an interesting script, start creating a storyboard which will help you think of how the story of your research unfolds. It can grab interest, excitement, be fun, or sad. whatever it is you want to demonstrate in the video, make sure you answer the 'so what' factor and ensure that your voice, photos, different locations and action shots match the content and purpose.
Seek expert help
See if you can draw on expertise in your organisation in designing the storyboard and shooting the video. You may also be able to access higher quality cameras, lighting, and microphones than you have yourself. Alternatively, you might be able to locate an amateur film-maker interested in gaining some experience by working on your project.
Promote Promote Promote!
Once you have filmed your video, edits have been made and voice over matches the actions, it is now time to hit the campaign trail hard. I did quite a fair bit of promotion to gain more votes for my video submission. The best place to start is your own network of friends and family. Encourage them to share the video with their own circle of friends if they are happy to support you. I used my social media networks (Facebook, Twitter, Instagram, Snapchat) and I also used my university's Research Centre and postgraduate offices to help me promote my video amongst the student body. I had regular reminders set up to post/email/contact prospect voters every week and push for votes. I mixed it up by having different images, information about my research and about myself rather than the repetitive "vote for me" request. Once again, you might need the support from a digital guru who can help you through the promotion stage as it does take a lot of time and energy from your day to campaign for your video.
Competition hints from Helen Taylor | Science Across the Ditch winner 2016


Helen was the winner of the 2016 video competition, 180 Seconds of Science co-hosted by the Royal Society ECR Forum and the Australian Academy of Science EMCR Forum. Helen is a postdoctoral research fellow in the Department of Anatomy at the University of Otago, and her research focuses on the effects of drastic reductions in population size on the genetics and extinction risk of threatened species. Helen's video was very successful so we invited her to share some of her secrets for making a great video and then promoting it on social media.

1. Get some expert help.
I was lucky enough to work with Natural History New Zealand on my video. They generously provided me with heaps of resources, including stock footage and a cameraman.There are several organisations in NZ that can help with this kind of thing. Try the Science Media Centre and the Science Communication Association of New Zealand for starters. Some NZ universities also have science communication departments with students who will be looking to build a portfolio of science communication videos and might want to team up.At the very least, get someone to help you do the filming who knows their way around a camera. It doesn't have to be a fancy camera; iPhones and GoPros can actually do a really decent job.
2. Use a microphone.
This will cut out background noise, make a more professional product and, most importantly, allow people to hear your important science clearly.
3. Write a script/storyboard.
Three minutes is not long and if, like me, you have a tendency to ad-lib, it's easy to go over time. Drafting a frame-by-frame storyboard was a really useful way for me to organise my ideas for how I wanted the video to play out (how each shot/section would look etc...).Making a storyboard ensured that I was actually telling a story about my research rather than just talking about a collection of facts and figures. It also allowed me to write a script that would get my story across while sticking to time.We filmed multiple small sections for my video and then cut them together. It was much easier to remember the script for each section rather than memorising a three-minute piece straight to camera.
4. Mix it up.
As well as it being tough to remember the script, a three-minute piece to camera is not the most exciting thing for your audience to watch. We mixed things up a bit with pieces to camera in different locations (in the field as well as the lab), hand-drawn animations, and stock footage of New Zealand. This approach makes for more challenging editing, but also far more interesting viewing.

5. Avoid jargon.
This video is intended for a general audience. Have a look at your script and identify any words or phrases that would not be easily understood by people outside of your field. Then find another way to communicate the idea without using those words. Test it out on your non-scientist friends if you're not sure. I have a list of words I just don't use when talking to the public about my research because they're meaningless jargon to anyone who doesn't work on the same topic as me.

6. Hit the campaign trail. Hard.
I won the vote for last year's people's choice award by relentlessly promoting my video in a variety of different ways for the entirety of the voting period. I used social media (facebook and twitter in my case) to get my friends and then their friends to spread the word. To avoid message fatigue I put out different messages, fun facts, and various photos with each push, rather than a repetitive "vote for me" mantra.
Promoting the video took a fair chunk of time. If you know you're going to be away/in the field during the voting period, have a think about how you might drum up support prior to voting opening. Consider setting up automated emails or social media messages that will go out to promote the video while you're away.