Dr Febelyn Reguyal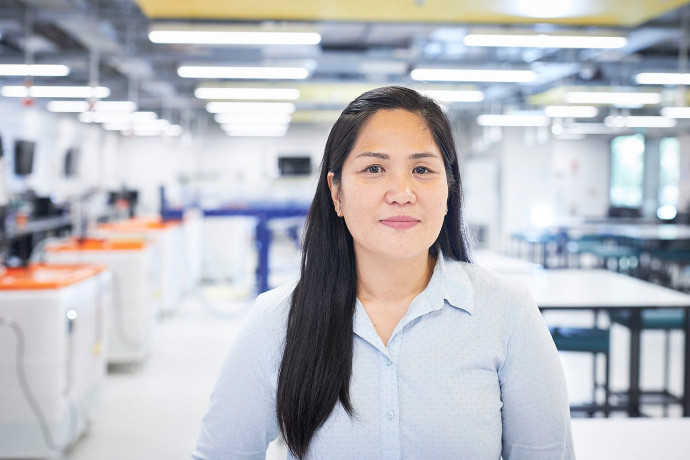 Being prepared helped Febelyn Reguyal to follow her passion for life cycle assessment research. A full time teacher at the Department of Civil and Environmental Engineering, the University of Auckland, her Fellowship has helped her build networks and engage with industry.

Q. What's your area of research?
Electric vehicles are still quite new, and we're not yet ready for the challenges they will bring. Using life cycle assessment, or LCA, I evaluate the impact of their adoption, particularly from spent lithium, batteries.
In Auckland, there are growing numbers of electric vehicles, like electric buses. I have an electric bike, it's really convenient and you get to exercise, which is a big advantage.
But as a country, we don't yet have the facilities to manage the waste from electric vehicles. We're not ready, but we still have time to investigate. I evaluate the potential impacts of electric vehicle adoption from raw materials to end of life.
Q. What got you started in your research?
I've always enjoyed mathematics. There's nothing to memorise, and I find it so easy. From a young age, I competed in the mathematics competitions we have in the Philippines where I'm from originally.
My undergraduate studies were in Chemical Engineering, and I went on to research in Taiwan for about a year, where I was fortunate to work in a laboratory with very sophisticated research equipment. After several years of working at the University of the Philippines, I applied for a scholarship at the University of Auckland so I could continue doing research.
For my PhD, I converted New Zealand pine sawdust into a material to remove contaminants from water. But it the energy and materials required left me questioning the efficacy of the process, and I began assessing the environmental impacts. Now I have a permanent position teaching LCA, but there's so much more research I want to do.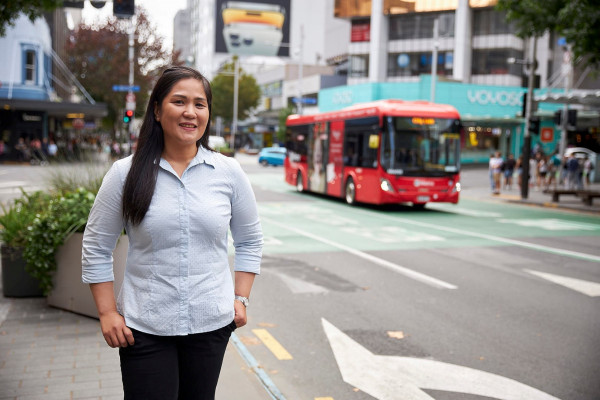 Q. What difference has your Whitinga Fellowship made to you?
When my Head of Department emailed some of us about Whitinga, I got excited because I thought that's an opportunity for me to finally do research again!
I hadn't done a complete research project in three or four years. I had been doing some during my personal time, but without the time and resources to devote to it. I was so prepared, and knew exactly what research would fit. Now. because of this Fellowship, I have two solid years of time and resources, which I'm so thankful for.
Q. What impact did Covid have on you?
Teaching during Covid was a lifechanging experience! In addition to converting all my lectures to online, I also had graduate teaching assistants and teaching assistants, and we all had to adapt fast. It was very stressful, and there was a lot of trial and error!
Shifting to online testing was hard, especially during Level 4, and when some University accommodation went into complete lockdown and students couldn't leave their rooms. They couldn't access the materials they needed for the tests, and we were trying to reduce the stress on them.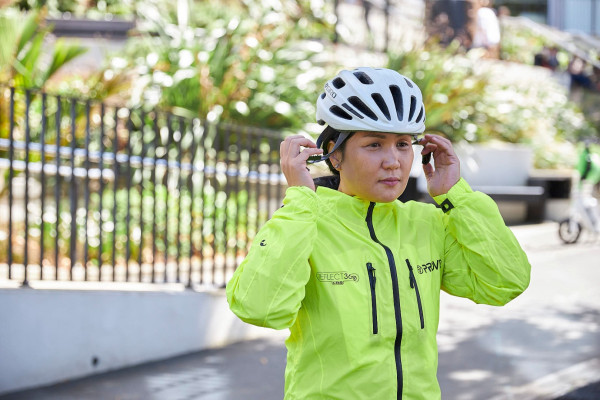 Q. Has the Fellowship helped you in other ways?
I've really been able to expand my network, thanks to the Fellowship, and to collaborate with other researchers, particularly those requiring life cycle assessment.
At the same time, I have started to engage with industry through Uni Services. Companies have been approaching us for help testing the LCA of their products, and it's been useful for me in my research. Working with them makes the research more relevant and impactful.
Q. What advice can you offer to other early career researchers?
With grant applications, always just try and try. One day or another, you'll be successful. I'm sure a lot of great leaders in research right now also failed several times. Learning from failure is the best way to succeed in the future.
In 2020, I attended the New Zealand Universities 'Women in Leadership' Programme. Professor Kathleen Campbell was one of the speakers. She's well known in her field of geology, and is an experienced leader. She spoke about being prepared, and it really stuck with me.
I always keep her advice in mind. If I can try to be strategic about the training and seminars I attend, then I can be ready when opportunity comes along.
Q. What impact will your research have?
I want to be able to identify the environmental hotspots of the electric vehicle adoption in New Zealand - particularly what waste will be generated in the future. I hope to provide baseline information to government on how to be ready and how to mitigate the potential environmental impacts.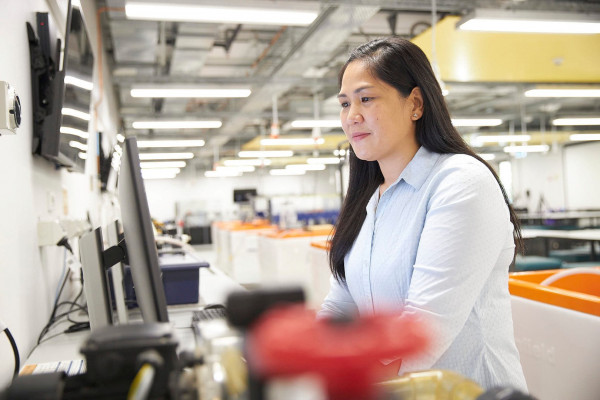 Q. Who has helped you in your research?
From a young age, I haven't shared much about school or work with my parents and siblings. I let them know "hey, I got this award, I got this scholarship in New Zealand, I leave next month…" but they're my greatest inspiration.
My PhD supervisor and current collaborator, Professor Ajit Sarmah, trained me to be an independent researcher. He motivates me to aim higher, and he's always concerned about my career progression, and I'm very thankful for this.
My Department's support of professional development has been so important. They know that I really want a career of sustainability and life cycle assessment, and have encouraged me to attend training and seminars in this field.
Q. What keeps you grounded?
I remember somewhere that you should try to have a balance of mental, physical and creative in your life. For the mental, I have my career. For the physical, I cycle, I go to the gym, I like diving, snorkelling and gardening which is of course a lot of hard work. For creative, I paint. I have two fans, my nieces, they say that my paintings are beautiful, so I'm happy.