Dr Samantha Heath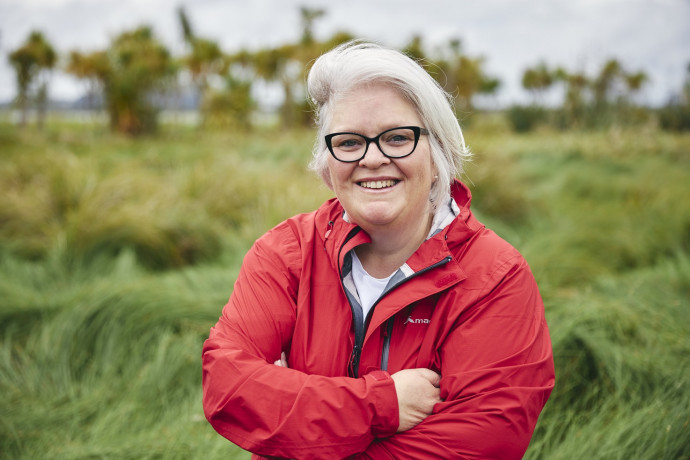 Samantha was awarded a Florence Nightingale Foundation Scholarship to travel and find out how nursing is done differently around the world. She came to New Zealand on a ten week sabbatical, and has stayed for 20 years. Now she teaches student nurses at the School of Healthcare and Social Practice  at Unitec in Auckland, using her Whitinga Fellowship to reimagine nurse preparation for our rapidly aging demography.
 

Q. What got you started in your research?
My research began from the curious questions that I'm really interested in, and inspire me to think about ways that make a difference in my profession.
A question came up when some of our nursing students hadn't had the best time on clinical placement in aged care facilities. We reflected, as a group of teachers, whether we had done our job efficiently enough in terms of preparation for practice. We did a small study, supported by Unitec's early career research programme, and quickly saw it would be of interest to the whole schools of nursing sector.
We'd just done the initial study when Covid came up. We weren't able to upscale the research, and we couldn't collaborate with others. Then the opportunity for the MBIE Science Whitinga Fellowship arose, and we've gone from strength to strength.
So far, we've undertaken two national studies, one has been a stocktake of all of the curricula in all of the New Zealand Polytechnic sector, analysing it from the perspective of the programme managers. We've also done a national survey of student nurse perceptions of working with older adults. We were amazed at the response that we had. About a quarter of the entire student body responded, which gives us real confidence about the data.
We're getting older really quickly. By 2036, over a quarter of the New Zealand population will be aged over 65. The requirement for Registered Nurses prepared to provide care for an aging population will increase commensurately. Yet, the number of Registered Nurses choosing aged care is decreasing.
This Whitinga-funded research is reimagining the undergraduate nursing curricula. The opportunity to change it and to make an impact on people's lives is right there, and we're so excited to be able to make that difference.
Q. Why did you apply for an MBIE Science Whitinga Fellowship?
The Fellowship is so special for me for a number of reasons. As a doctoral student, I fell very much between the posts in terms of what was available to support me through my studies. Also, it recognises that early career researchers come from really diverse backgrounds, are all different ages, and come to study at different life stages.
It is an absolute honour and privilege to have the Fellowship, and to have the opportunity to do the privilege justice with this work that will help inform the future, and potentially impact on many, many New Zealanders. It makes it so meaningful to me.
Q. What other impacts did Covid have?
You do what nurses always do, you run to help. I was a vaccinator and I went to work in my local pharmacy and made sure people in my community had as much opportunity to be vaccinated as they wanted. It kept me grounded and connected, which was important as I was really missing my family.
Professionally, Covid had considerable challenges to say the least. In vocational education, and a really hands-on profession like nursing, it took a lot of thought and preparation for us to deliver teaching online.
For example, watching human biology (where we do a lot of dissections) isn't really the same on YouTube as having specimens in front of you.
In the long term, we've had to adjust students' programmes so they still have the quality clinical time they need to be the best possible nurses when they graduate. We definitely learnt how to do things in a new way, so it's been really insightful in some ways, such as developing assessment strategies, or the way we teach particular aspects.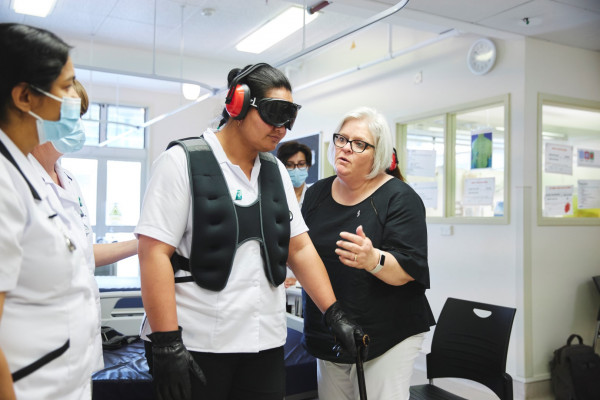 Q. What barriers have you had to overcome?
Nursing is emotional work. I'm never not impacted by people's stories, and how the community changes over time. I'm absolutely clear that to be a researcher and a teacher I always need to remain constant in clinical.
But I have things that I do and places that I go to unplug at the weekend. My husband and I really enjoy going to the Coastal Walkway at Oruarangi, to the lookout to Manakau Heads and the cabbage trees. It's a way of us having a conversation, of us decompressing.
Q. How important have mentors been for you and why?
To get this Fellowship, the support I've had from Unitec has been so important. Tūāpapa Rangahau has some fabulous opportunities for early career researchers, and research partners who help us to collaborate with professional and industry partners, to keep our research really relevant.
Associate Professor Diane Roy is my mentor, helping with everything from methodological sense, to solving issues - she's been there and done that, and having her right beside me has been fantastic.
The research has been an absolutely ideal opportunity for all of the Polytechnics in New Zealand to work together. I work with a team of about 20 really talented people, who have strengths in the sector and in methodology, and who are really passionate about making a difference. They're absolutely amazing.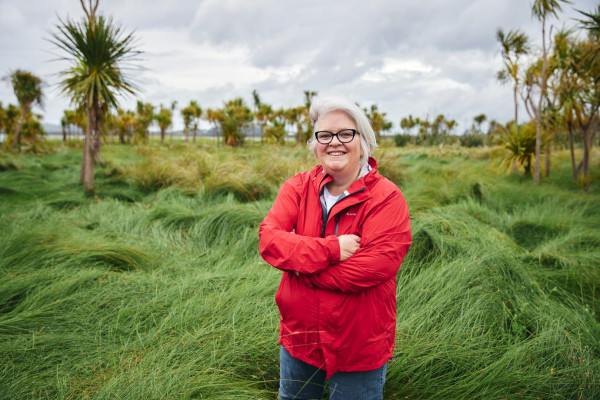 Q. What do you want to see come out of your research?
So as a population, we're getting older really quickly. We need to think differently about what that will mean for tomorrow's health practitioners – there won't be a speciality that doesn't need to change how it responds to meeting health needs, to meeting social care needs. And we need to think about it now.
For our research, we have a really solid foundation for the final phase of the work. Now we'll go back to the community and ask: 'what are your recommendations', 'what do you think a New Zealand of 2032 and a New Zealand of 2052 might need from its nursing workforce'?
There's an opportunity to change the curriculum, and it's an absolute golden opportunity to help New Zealand be ready for the changes that are coming.
Q. What do you love about your work?
Working in nurse education is an absolute privilege, because you get to prepare the practitioners of tomorrow. It really relies on the fact that you understand the profession really well, so you already have to have been a nurse.
I've been a nurse for about 35 years, and I've worked in different specialties in nursing. But I get to bring all the leadership, all the management experience, all the clinical experience with me to that interaction with my students.
It helps me talk with them about how it's going to be, and what it's like to work alongside people, and families in all kinds of different situations. And often, under great stress and often in really difficult emotional situations so preparing people to be able to do that, it's a privilege of the job.