Falling Walls Lab New Zealand Jury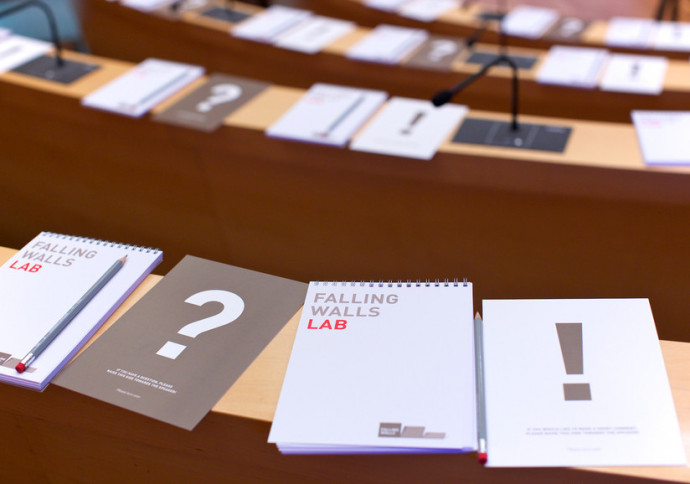 Meet the Jury Members making the selection of the 2019 Winner of Falling Walls Lab New Zealand.

Jury Chair - Professor Gary Evans
Chief Science Advisor, Ministry of Business, Innovation and Employment (MBIE)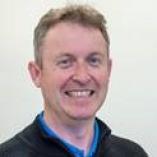 As Chief Science Advisor for the Ministry of Business, Innovation and Employment (MBIE) Professor Evans leads MBIE's science leadership team which provides science advice which informs MBIE's 1.2 Billion NZD pa spent on research, science and innovation. Professor Evans is also part of the Prime Minister's Chief Science Advisor's forum a cross-government group of departmental science advisors, supporting government's goal to make, manage and assess scientific investments to meet New Zealand's economic, social and environmental goals. He spends 80% of his time in the MBIE role, while using the other 20% to continue his research at Ferrier Research Institute, Victoria University of Wellington.
Professor Evans has a PhD in organic chemistry from the University of Otago, carried out postdoc studies at the University of Oxford and then worked for his postdoc supervisor, Steve Davies, at Oxford Asymmetry Ltd a biotech start-up in the UK. Professor Evans' research concerns the use of medicinal chemistry to make enzyme inhibitors for treating cancer and combatting infectious diseases caused by viruses and bacteria. The majority of his research is carried out in collaboration with Professor Vern Schramm from the Albert Einstein College of Medicine in New York. A number of potential compounds from his work are or have been in pre-clinical and clinical trials for the treatment of cancers, gout, malaria and microbial infections.
Awarded in 2011 Professor Evans received the inaugural MacDiarmid Medal for outstanding scientific research that demonstrates the potential for application to human benefit and in 2014 Professor Evans was a made a Member of the NZ Order of Merit for services to science.
Chris Karamea Insley
Chief Executive Officer at Te Arawa Fisheries Limited (Group)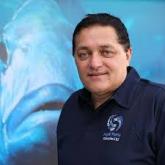 I was born and raised with my koroua and kuia on the East Coast in Te Whanau a Apanui at Omaio. We were raised on a small dairy farm working on the land and entrenched in Te Reo and Maori tikanga. Today I am able to work and navigate seamlessly between our taha Maori and the world of Pakeha, commerce and government, at home and internationally.
I have graduated with Degrees and Masters Degrees in Commerce/Finance and Business Administration from Massey University and the University of Waikato respectively, while also completing several of the Harvard Business School Executive Education program studying Getting Global Strategy Right and International Finance.
I have extensive experience in technical, management, executive leadership and Governance in forestry, farming (horticulture), geothermal energy and the fishing industries here in New Zealand, internationally in private, public and Maori owned and led businesses.
Dr Kirsten Edgar
Future Insights Manager – Advanced Materials, Callaghan Innovation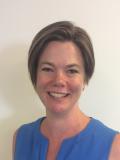 Kirsten joined Callaghan Innovation in 2014 and has a role at the interface between business and science/technology. She works closely with New Zealand's leading scientists and engineers, business leaders, and industry associations to help connect companies to the technology resources they need to develop new products. Key elements of this role include technology foresighting and thought leadership, particularly around the implications of disruptive materials-based technologies within the New Zealand setting. Kirsten holds a PhD in chemistry from Victoria University of Wellington.
Professor Phil Lester
Insect Ecology, School of Biological Sciences, Victoria University of Wellington

Professor Lester works at Victoria University of Wellington, where his research is in population dynamics and ecology of social insects. Invasive ants and social wasps in the Pacific region are a particular focus. He currently sits on the editorial board of the journals Biological Invasions, Myrmecological News and Integrative Zoology. Professor Lester is the President of the Royal Society Te Apārangi (Wellington Branch) and has been the recipient of both a Fulbright Senior Scholar Fellowship and a Royal Society Te Apārangi James Cook Fellowship. Having previously been Head of School for the School of Biological Sciences, and a prior President of the Entomological Society of New Zealand.
Veronika Meduna
New Zealand Editor for The Conversation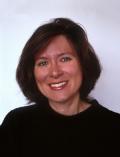 Veronika Meduna is the New Zealand editor for The Conversation, a not-for-profit media organisation working with academics to provide evidence-based news and current affairs analysis. She is an award-winning science/environment writer and broadcaster, with experience across all multi-media publishing platforms. Before joining The Conversation, she produced and hosted a weekly science programme for New Zealand's public broadcaster RNZ, for which she won several journalism awards, including the Asia-Pacific Broadcasting Union's prize for best documentary.
She has written several books on science, most recently Towards a Warming World, published by Bridget Williams Books, and Science on Ice: Discovering the Secrets of Antarctica, published by Auckland University Press and, in an international edition, by Yale University Press. This book was a finalist in the 2013 Science Book awards.
Veronika contributes to other broadcasters and publications in New Zealand and internationally, including the NZ Listener, NZ Geographic, New Scientist and Deutsche Welle.
Associate Professor Damon Ieremia Salesa
Pro Vice-Chancellor Pacific, The University of Auckland

Toeolesulusulu Damon Salesais currently Pro Vice-Chancellor Pacific at the University of Auckland. A prizewinning scholar who specializes in the study of colonialism, empire, government and race. With a particular interest in the Pacific Islands, he also works on education, economics and development in the Pacific region, as well as in New Zealand and Australia. After studying at the University of Auckland, he completed his Rhodes scholarship at Oxford University.
Monique Surges
CEO German-New Zealand Chamber of Commerce Inc
After working in Germany within the Fashion & Pharmaceutical Industry and in Santo Domingo Monique returned to New Zealand in 1993 to assist in growing The German-New Zealand Chamber of Commerce Inc. The German-New Zealand Chamber of Commerce Inc (GNZCC) is uniquely positioned to help both New Zealand and German businesses and individuals through an increasingly competitive global market environment. Partially funded by the German Ministry of Economics, the GNZCC aims to assist companies in both New Zealand and Germany 'do business together'.
Jury assessment of presentations
The Jury will assess the presentations based on the following criteria:
Breakthrough factor – Is the idea original and innovative?
Relevance/Scope of impact – Whom does the project address?What is the potential impact and scope of the idea?
Structure/Performance: Is the presentation well structured, is the idea behind your work clear? Does the candidate deliver a proof of concept?
More information on the scoring and the weighting of each criteria is available here.