Dr Ian Hamling
Dr Ian Hamling, an action-film enthusiast, is a geoscientist who studies earthquakes from the sky, and the winner of our 2017 Hamilton Award.


Born and raised in the United Kingdom, Dr Ian Hamling's research has seen him work in both Ethiopia and Italy, but as an avid 'Lord of the Rings' fan, when a job opportunity arose at GNS Science, he enthusiastically packed his bags in 2013 to move to Wellington, New Zealand.
The fact that Aotearoa is an earthquake-prone nation was a key reason he wanted to work here as a geoscientist. However, during his first year here, Ian was awakened in the night by the M6.5 Seddon earthquake. He says he didn't really process the severity of this event until he arrived at work the next morning.
Using satellite-based techniques to analyse New Zealand's diverse tectonic and volcanic processes, Ian's research led to rapidly defining the significant Kaikoura M7.8 earthquake, the findings of which have implications for seismic hazard models used worldwide. This work resulted in Ian being awarded the 2017 Hamilton Award, Royal Society Te Apārangi Early Career Research Excellence Award for Science.
Yet, just because Ian is a geoscientist, he doesn't exactly look forward to the next big shake. Nonetheless, he thrives off the geological questions that arise when they occur, particularly for quakes as large as the Kaikoura event in 2016.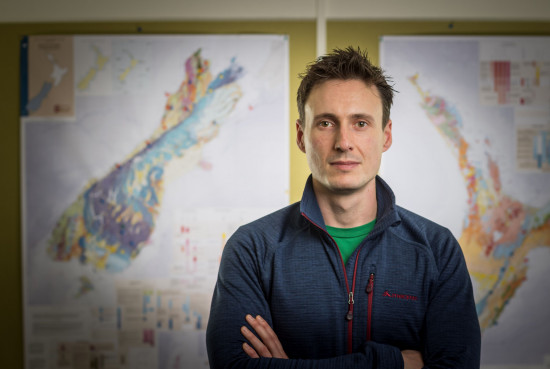 Q: What has sparked your interest in studying earthquakes and volcanoes?
A: From a fairly young age I had a fascination with volcanoes and earthquakes. Despite growing up in the UK where there isn't much volcanic action, there were plenty of documentaries on TV which kept my interest going. Funnily enough, it was watching a movie as a young teenager (Dante's Peak) that made me think being a volcanologist would be a cool job, obviously once I discovered that Jedi knight or secret agent were unlikely career paths.
Q: What made you decide to settle in New Zealand?
A: Mostly for the job! I was working in Italy at the time and saw a position open in my research field and the timing was perfect. New Zealand had always been a place I wanted to visit, especially after seeing Lord of the Rings (not that all my life choices are dictated by movies), so it was a great opportunity to live in this beautiful country.
Q: The more you learn, do you become more or less afraid of natural disasters?
A: I don't think I've become more or less afraid. I definitely now appreciate the need to be prepared (although I'm a poor ambassador for this). I arrived in New Zealand just before the Cook Strait sequence in 2013 and it was my first experience of an earthquake. I confess I was completely ill prepared and had no idea what to do despite having looked at data from many earthquakes on a computer screen. While I don't look forward to the next one, events like Kaikoura raise lots of important research questions and often highlight gaps in our current understanding of how the Earth works.
Q: Why science, what made you pursue a career in it?
A: I always enjoyed science at school and discovering new things. I still get a bit of a rush when I process some new data and find something unexpected.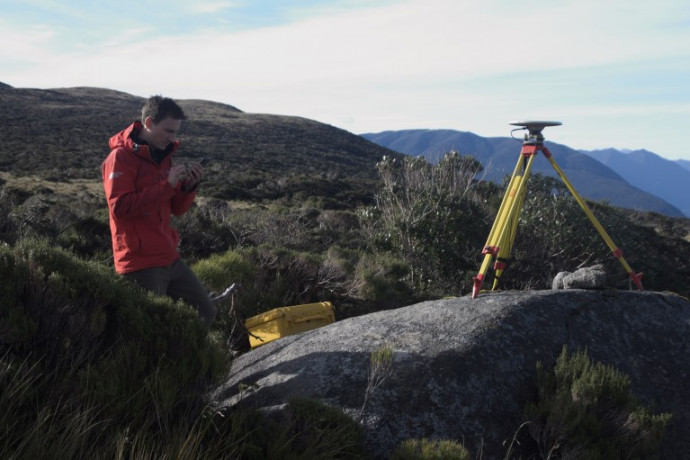 Q: Do your family and friends understand what you do?
A: Some friends have a good idea (mostly the ones I met through university), but I'm not convinced that most of the family have much of an idea. I'm sure they think I'm really trying to be a perpetual student.
Q: Did your family influence your decision to become a scientist?
A: To some degree. Both my older brother and father went to university in science and engineering disciplines and it always felt like a natural progression after finishing school. They've always been incredibly supportive, even when I let drop that I was moving to the other side of the world.
Q: Where are you in family – youngest, oldest, middle child? How did that affect your life?
A: I am the youngest of two but only by a few years. I was definitely the more mischievous, but it was a perk being able to learn from my brother's mistakes.
Q: If you weren't a scientist, what would you be?
A: Oh, that's a tough one. Having spent quite a bit of time cycling around New Zealand's wineries, being a winemaker and owning a vineyard is quite appealing, although the stock might not last long.
Q: With being a busy researcher, do you find yourself mostly ordering takeaways, or is there a signature dish you cook?
A: I might have a takeaway at the weekend but normally we try to cook during the week. I quite like doing a Mexican lasagna or a beetroot curry, anything with minimal clearing up to do afterwards.
Q: If you were to binge a show on Netflix, is it science all the time, or do you have another genre you're interested in?
A: While I love what I do, I do like to switch off when I can, so I don't tend to watch too many science-based programmes. I'd normally go for a sci-fi, fantasy or one of the quirky comedies. I quite enjoy the odd crime drama too.
Q: Aside from shaky isles and hot lava, what else do you fill your day with?
A: I enjoy getting out in the hills for a walk when I can, and going for the odd swim when the water has warmed up a bit. I confess to being a bit of a gamer, and don't mind a trip to the local pub once in a while.
Q: What is your favourite part of doing what you do?
A: Probably that moment when you look at some new data and think "huh that's strange". Getting that little burst of excitement from discovering something new while at work is pretty special.
Q: What future hopes do you have for your research? What has the 2017 Hamilton Award meant for you?
A: I'm fortunate that the technique that I use allows me to keep my fingers in many pies. I'm currently involved in numerous projects from looking at the influence of coastal uplift/subsidence patterns on sea level rise to deformation across New Zealand's and the South West Pacific's volcanoes. The Hamilton Award is certainly a great achievement to put on my CV. Rightly or wrongly, these awards really help when trying to apply for funding for new research opportunities.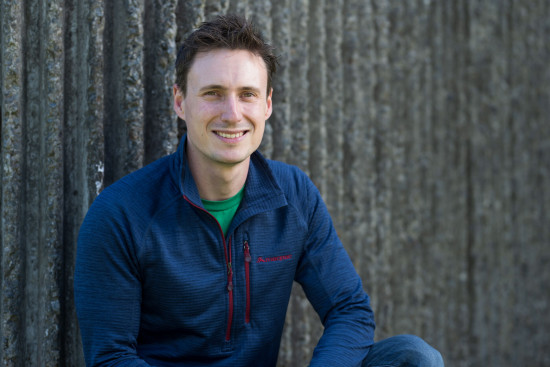 View more on Ian's research.
About the Hamilton Award
The Hamilton Award, Royal Society Te Apārangi Early Career Research Excellence Award for Science, previously known as the Hamilton Memorial Prize, is awarded annually for the encouragement of early-career researchers currently based in New Zealand for scientific research in New Zealand, and consists of a framed certificate and $2,500.
While I don't look forward to the next one, events like Kaikoura raise lots of important research questions and often highlight gaps in our current understanding of how the Earth works.