Speaker's Science Forum 2021
View topics of the research presentations of the Speaker's Science Forum in 2021.
Research presentations are organised for Members of Parliament, in collaboration with the Speaker of the New Zealand Parliament.
The topics are selected in collaboration with Forum partners Science New Zealand, Universities New Zealand and the Independent Research Association of New Zealand.
Recovery from Covid-19 in Aotearoa New Zealand - 10 March 2021
This first event in our 2021 series will look at how research is helping address our recovery in Aotearoa New Zealand as we begin to look beyond the global pandemic.
Associate Professor Helen Petousis-Harris will speak about vaccines, immune responses, effectiveness, coverage and challenges; and how to avoid a crisis.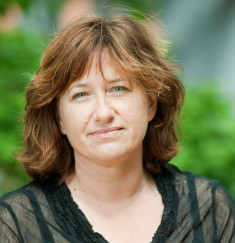 Helen has been immersed in many aspects of vaccines for the last twenty-two years. She leads a team at the University of Auckland who have a focus on the impact, effectiveness and safety of vaccines. Over the years her experience has included clinical, social, immunological and epidemiological aspects of vaccines. Helen is currently co-leading the Global Vaccine Data Network, a multinational consortium of seventeen countries dedicated to collaboration in vaccine safety and risk-benefit studies coordinated from the University of Auckland. She is a frequent media spokesperson on vaccines and vaccination, science communicator, and teaches undergrad and post grad courses, such as Epidemics – from black plague to bioterrorism. Helen is the previous the chair of the World Health Organization's Global Advisory Committee on Vaccine Safety (GACVS) and currently elected member of the International Brighton Collaboration Science Board.
Dr John McDermott will speak on the big issues economists identified at the start of the pandemic and how modelling and forecasting has been used to date. He will also talk about forecasting our recovery, using Apple and Google data.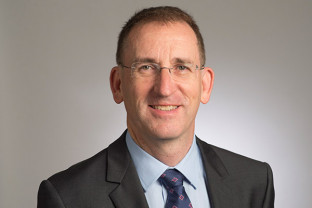 Dr John McDermott is the Executive Director of Motu Economic and Public Policy Research. John is also an Adjunct Professor at Victoria University of Wellington and a Senior Consultant at Wigram Capital Advisors Limited. He received his PhD in Economics from Yale University. Before starting at Motu in March 2019, he was Assistant Governor at the Reserve Bank of New Zealand: Te Pūtea Matua. He previously worked at National Bank of New Zealand and the International Monetary Fund. He has published numerous peer-reviewed articles on international commodity prices, real exchanges rates, and business cycles. He also writes a regular column on economic issues for the National Business Review.