Speaker's Science Forum 2021
View topics of the research presentations of the Speaker's Science Forum in 2021.
Research presentations are organised for Members of Parliament, in collaboration with the Speaker of the New Zealand Parliament.
The topics are selected in collaboration with Forum partners Science New Zealand, Universities New Zealand and the Independent Research Association of New Zealand.
Recovery from Covid-19 in Aotearoa New Zealand - 10 March 2021
This first event in our 2021 series will look at how research is helping address our recovery in Aotearoa New Zealand as we begin to look beyond the global pandemic.
Associate Professor Helen Petousis-Harris will speak about vaccines, immune responses, effectiveness, coverage and challenges; and how to avoid a crisis.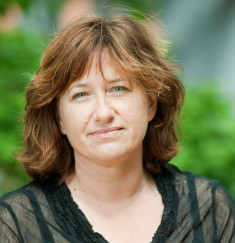 Helen has been immersed in many aspects of vaccines for the last twenty-two years. She leads a team at the University of Auckland who have a focus on the impact, effectiveness and safety of vaccines. Over the years her experience has included clinical, social, immunological and epidemiological aspects of vaccines. Helen is currently co-leading the Global Vaccine Data Network, a multinational consortium of seventeen countries dedicated to collaboration in vaccine safety and risk-benefit studies coordinated from the University of Auckland. She is a frequent media spokesperson on vaccines and vaccination, science communicator, and teaches undergrad and post grad courses, such as Epidemics – from black plague to bioterrorism. Helen is the previous the chair of the World Health Organization's Global Advisory Committee on Vaccine Safety (GACVS) and currently elected member of the International Brighton Collaboration Science Board.
Summary of Helen's presentation Vaccines_summary.pdf
Dr John McDermott will speak on the big issues economists identified at the start of the pandemic and how modelling and forecasting has been used to date. He will also talk about forecasting our recovery, using Apple and Google data.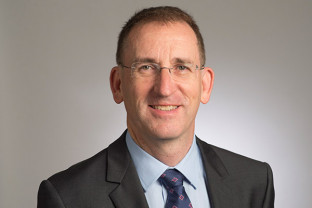 Dr John McDermott is the Executive Director of Motu Economic and Public Policy Research. John is also an Adjunct Professor at Victoria University of Wellington and a Senior Consultant at Wigram Capital Advisors Limited. He received his PhD in Economics from Yale University. Before starting at Motu in March 2019, he was Assistant Governor at the Reserve Bank of New Zealand: Te Pūtea Matua. He previously worked at National Bank of New Zealand and the International Monetary Fund. He has published numerous peer-reviewed articles on international commodity prices, real exchanges rates, and business cycles. He also writes a regular column on economic issues for the National Business Review.
Summary of John's presentation New-Zealands-Experience-and-Recovery-from-Covid-19.pdf
Powerpoint slides from the event Covid_Recovery_10_Mar_2021ppts.pdf
Opportunities for Regenerative Tourism in Aotearoa New Zealand - 7 April 2021
As we begin to emerge from the pandemic, what do we want to see from tourism? Do we go back to business as usual, or is there an opportunity to rethink our approach?
Can Aotearoa lead the world in regenerative tourism… or can we afford not to?
Professor James Higham (University of Otago) will speak about the emerging regenerative tourism paradigm, and the possibilities it offers in the unique context of Aotearoa.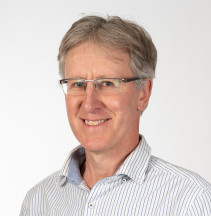 James has been actively researching many aspect of tourism and environmental change over the last twenty five years. He is part of an international collaboration with colleagues in the UK, Sweden and Australia that has advanced insights into the externalities generated by tourism at the global, national and local scales of analysis. James is co-Editor of the Journal of Sustainable Tourism, and co-Director of the annual University of Otago Tourism Policy School which, on the 19th March 2021, addressed the theme of 'Net-benefit tourism'.
Summary of James' presentation James_Higham_presentation_overview.pdf
James' powerpoint slides James_Higham_presentation_slides.pdf
Tourism for the wellbeing of Aotearoa/New Zealand - is Sustainable Tourism enough?
Dr Christian Schott (Victoria University of Wellington) will position where we are on our path to socially, culturally, environmentally and economically sustainable tourism and examine where regenerative tourism fits into this discussion.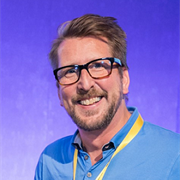 Christian is Associate Professor of Tourism Management at Victoria University of Wellington and Chair of the Principles of Responsible Management Education Steering Committee at Wellington School of Business and Government. His research focuses on the impacts of tourism, climate change, education for sustainability, and VR and education. He is the project leader of the cross-disciplinary Virtual Reality for Sustainability Education project, which was awarded the 2020 Gold Award Sustainability at the prestigious QS-Wharton Reimagine Education Awards.
Summary of Christian's presentation Christian_Schott_presentation_overview-v3.pdf
Christian's powerpoint slides Christian_Schott_presentation_slides-v4.pdf
Innovative solutions to New Zealand's current housing challenges – 9 June 2021
The challenges facing our country with regards to housing are many and varied. In this pair of talks our speakers will present different ways to help solve them.
Housing Innovations
Guy Marriage will explain how innovative construction techniques can contribute to the rapid building of quality homes.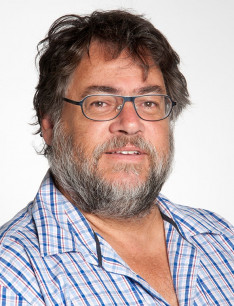 Guy Marriage is an architect, teaching construction, design and building science at Victoria University of Wellington in New Zealand. His focus is on building better houses for all – with he and his students undertaking research into clever new systems of construction, especially focused around prefabrication of housing.
His architectural experience comes from a decade in London, working for practices including Sir Norman Foster & Partners, and since back in New Zealand in 2000 he has worked for Studio of Pacific Architecture and was one of the founding directors of First Light Studio in 2012. He has experience in projects that range in scale from small homes, prefabricated houses, apartment buildings, shopping centres, multi-storey office buildings, and two of the largest underground railway stations in London at the Jubilee Line extension. In 2016 he designed and built his own house, which was featured on Grand Designs New Zealand.
Summary of Guy's presentation Guy_Marriage_presentation_overview.pdf
Sustainable Wood for a Sustainable Future
Andrea Stocchero will discuss how building with sustainable, locally grown wood can help address multiple dimensions of our housing challenge, including climate change mitigation, while contributing to intergenerational wellbeing in Aotearoa New Zealand.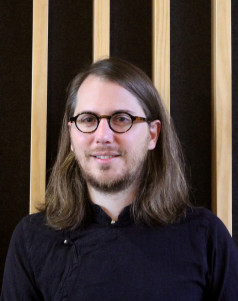 Andrea Stocchero is Scion's Sustainability Architect and Portfolio Leader, 'Trees for High Value Wood Products'. He is a registered architect (Italy), specialising in bio-based materials and built environment sustainability.
His research activities focus on wood and bio-products innovations, timber design and construction and circular-regenerative built environment and communities. The aim of his work is to support sustainable development, climate change mitigation and intergenerational wellbeing through the innovation and adoption of bioeconomy and renewable forest-based solutions.
Andrea is an advisory group member of BRANZ projects, committee member of the New Zealand Timber Design Society, board member of the New Zealand Passive House Institute and he has represented New Zealand and the international timber design and construction sector at United Nations fora (FAO).
Summary of Andrea's presentation Andrea_Stocchero_presentation_overview.pdf
Event slideshow (both presenters) Housing_Innovations_9_Jun_2021_ppts.pdf
Cybersecurity – 11 August 2021
Recent high-profile events both here and overseas have shown that cyber-attacks are the new reality, not just threat. At this Speaker's Science Forum we hear from New Zealand researchers working at the cutting edge of cybersecurity to help protect computer systems and, ultimately, our people.
Human-centered Cybersecurity
Drs Giovanni Russello and Danielle Lottridge, both from the University of Auckland, will talk about phishing attacks and why we are taken in by them.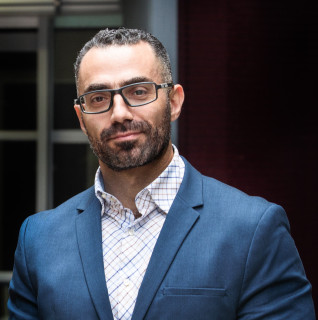 Giovanni is an Associate Professor and the Head of the School of Computer Science at the University of Auckland, New Zealand.
Giovanni is directing the Cyber Security Research Programme, a multi-million project funded by MBIE to improve the cyber security stance of NZ and increase the collaboration between NZ and AU researchers. He is the founding Director of the Cyber Security Foundry, the first New Zealand multi-disciplinary centre in Cyber Security aiming at improving the collaboration between industry and academia. Between 2013 and 2014, he was the funding CEO of a startup targeting the smartphone security market.
He received his M.Sc. (summa cum laude) degree in Computer Science from the University of Catania, Italy in 2000, and his Ph.D. degree from the Eindhoven University of Technology (TU/e) in 2006. He did his postdoc in the Department of Computing at Imperial College London, UK.
His research interests include human-centric cyber security, policy-based security systems, privacy and confidentiality in cloud computing, smartphone security, and applied cryptography. He has published over 140 research articles in these research areas and has two granted US patents in smartphone security.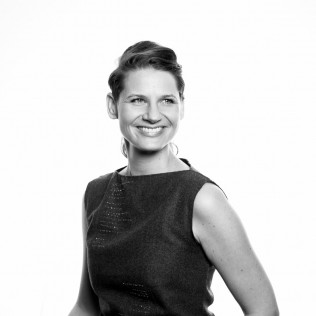 Danielle is a Senior Lecturer in human-computer interaction, in the School of Computer Science at the University of Auckland. Danielle studied at both the University of Toronto (PhD Human Factors Engineering) and Stanford University (Postdoctoral fellow in Communication), where she was the recipient of a Google Research Award. Before moving to Aotearoa New Zealand in 2018, Danielle did research at Yahoo Inc, working as part of an internal innovation team that released the videochat app Cabana, which was featured among "New apps we love" by the Apple App store. Danielle's research studies human motivations, emotions and behaviour to uncover opportunities for innovation, with applications ranging from immersive health applications to human-centred cyber security.
Summary of Giovanni and Danielle's presentation Russello_and_Lottridge_presentation_overview.pdf
Another presentation on cybersecurity? No, a presentation on information security
Dr Clémentine Gritti, from the University of Canterbury, will talk about the differences between information security and cybersecurity and emphasis the fact that information security plays a major role in preventing, detecting and responding to threats, both internal and external.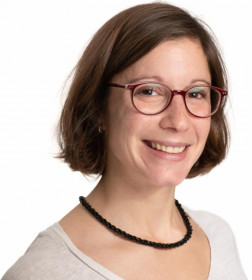 Clémentine is a lecturer at the Computer Science and Software Engineering department within the University of Canterbury. Her current research interests are the design and evaluation of public-key cryptographic protocols for security and privacy in various environments, such as cloud computing, the Internet of Things and blockchains. She previously worked on several research projects dealing with information security and privacy for electronic health and electronic voting.
She has been a program chair member for security conferences, such Australasian Conference on Information Security and Privacy and International Conference on Cryptology in India. She has been a reviewer for various journals, such as IEEE Access, IEEE Internet of Things and Elsevier Computers and Security. Prior to joining the University of Canterbury last year, she worked at the Norwegian University of Science and Technology in Norway and at the graduate school and research center in digital sciences Eurecom in France. She obtained her PhD in Computer Science (2016) from the University of Wollongong in Australia and her M.Sc. in Computer Science (2012) from Grenoble Alpes University in France.
Summary of Clémentine's presentation Clementine_Gritti_presentation_overview.pdf
Event slideshow (both presenters) Cybersecurity_11_Aug_ppts.pdf
Aotearoa New Zealand's Place in Space – 27 October 2021
At this Speaker's Science Forum we hear from New Zealand researchers working in the space sector, putting satellites into space and using the data obtained to benefit Aotearoa New Zealand.
Diversifying the space sector
Dr Sarah Kessans, School of Product Design, University of Canterbury, will discuss how developing technology for biological research in space can facilitate valuable new opportunities for Aotearoa's space sector whilst creating solutions for the biomedical and primary sectors.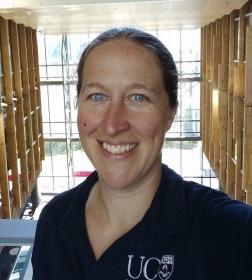 Dr Sarah Kessans is a Lecturer in the School of Product Design at the University of Canterbury. Sarah's research expertise spans biochemistry and synthetic biology, including projects related to plant-based vaccine development, enzyme characterisation, and bioengineering of fungi for the production of high-value agricultural and pharmaceutical compounds.
In 2017, Sarah was selected as one of 50 Finalist Interviewees (out of 18,000+ applications) in NASA's Astronaut Candidate selection process. Using the perspectives and connections gained during the selection process, Sarah broadened her research portfolio to help expand opportunities for New Zealand investigators to utilise unique microgravity environments for both commercial and academic R&D.
Sarah's current projects include the development of autonomous CubeSat laboratories for biological research and the bioengineering of microbes for food and pharmaceuticals in future space exploration. As an emerging leader in both the biotechnology and aerospace sectors, Sarah is passionate about communicating her science and facilitating relationships between industry and the tertiary education sector to ensure a progression of qualified talent into these growing economic sectors.
Summary of Sarah's presentation Kessans_presentation_overview.pdf
What goes up must look down
Dr Dave Kelbe, Xerra Earth Observation Institute, will share how science is turning data from satellite sensors into operational intelligence for Aotearoa's maritime domain awareness and biosecurity needs, while creating a weightless export for overseas.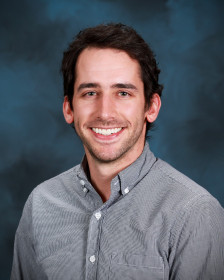 Dave was introduced to satellite imaging at the University of Otago and has spent the last decade honing his skills in anticipation of returning to help advance earth observation science in New Zealand. He is currently Principal Scientist at Xerra Earth Observation Institute, building Starboard®, a maritime intelligence platform using satellite data to tackle complex maritime challenges.
Previously, Dave was a research scientist with the Geographic Information Science and Technology Group at Oak Ridge National Laboratory (ORNL), America's largest multi-program science and technology laboratory and home of the world's fastest supercomputer. Working at the interface between raw satellite imagery and application-oriented end-users, Dave knows how to translate large volumes of complex data into actionable information at scale. In support of government and humanitarian agencies, he designed and led an innovative, state-of-the-art capability to reconstruct the topography of the Earth's surface from multiple-view satellite imagery, using techniques similar to stereo vision. The resulting high-resolution elevation data are critical to applications ranging from emergency response to freshwater quality and critical infrastructure.
Dave received the PhD degree in Imaging Science from Rochester Institute of Technology, earning the Doctoral Dissertation of the Year award for his environmental monitoring research with NASA. His work has been featured in magazines such as National Geographic and The Smithsonian.
Summary of Dave's presentation Kelbe_presentation_overview.pdf
Event slideshow (both presenters) Space_27_Oct_ppts.pdf