Speaker's Science Forum 2021
View topics of the research presentations of the Speaker's Science Forum in 2021.
Research presentations are organised for Members of Parliament, in collaboration with the Speaker of the New Zealand Parliament.
The topics are selected in collaboration with Forum partners Science New Zealand, Universities New Zealand and the Independent Research Association of New Zealand.
Recovery from Covid-19 in Aotearoa New Zealand - 10 March 2021
This first event in our 2021 series will look at how research is helping address our recovery in Aotearoa New Zealand as we begin to look beyond the global pandemic.
Associate Professor Helen Petousis-Harris will speak about vaccines, immune responses, effectiveness, coverage and challenges; and how to avoid a crisis.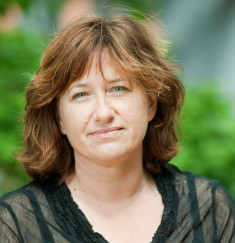 Helen has been immersed in many aspects of vaccines for the last twenty-two years. She leads a team at the University of Auckland who have a focus on the impact, effectiveness and safety of vaccines. Over the years her experience has included clinical, social, immunological and epidemiological aspects of vaccines. Helen is currently co-leading the Global Vaccine Data Network, a multinational consortium of seventeen countries dedicated to collaboration in vaccine safety and risk-benefit studies coordinated from the University of Auckland. She is a frequent media spokesperson on vaccines and vaccination, science communicator, and teaches undergrad and post grad courses, such as Epidemics – from black plague to bioterrorism. Helen is the previous the chair of the World Health Organization's Global Advisory Committee on Vaccine Safety (GACVS) and currently elected member of the International Brighton Collaboration Science Board.
Summary of Helen's presentation Vaccines_summary.pdf
Dr John McDermott will speak on the big issues economists identified at the start of the pandemic and how modelling and forecasting has been used to date. He will also talk about forecasting our recovery, using Apple and Google data.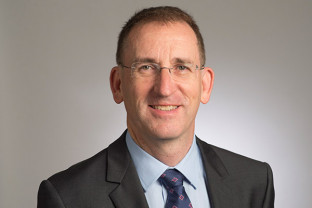 Dr John McDermott is the Executive Director of Motu Economic and Public Policy Research. John is also an Adjunct Professor at Victoria University of Wellington and a Senior Consultant at Wigram Capital Advisors Limited. He received his PhD in Economics from Yale University. Before starting at Motu in March 2019, he was Assistant Governor at the Reserve Bank of New Zealand: Te Pūtea Matua. He previously worked at National Bank of New Zealand and the International Monetary Fund. He has published numerous peer-reviewed articles on international commodity prices, real exchanges rates, and business cycles. He also writes a regular column on economic issues for the National Business Review.
Summary of John's presentation New-Zealands-Experience-and-Recovery-from-Covid-19.pdf
Powerpoint slides from the event Covid_Recovery_10_Mar_2021ppts.pdf
Opportunities for Regenerative Tourism in Aotearoa New Zealand - 7 April 2021
As we begin to emerge from the pandemic, what do we want to see from tourism? Do we go back to business as usual, or is there an opportunity to rethink our approach?
Can Aotearoa lead the world in regenerative tourism… or can we afford not to?
Professor James Higham (University of Otago) will speak about the emerging regenerative tourism paradigm, and the possibilities it offers in the unique context of Aotearoa.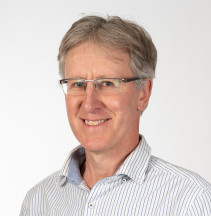 James has been actively researching many aspect of tourism and environmental change over the last twenty five years. He is part of an international collaboration with colleagues in the UK, Sweden and Australia that has advanced insights into the externalities generated by tourism at the global, national and local scales of analysis. James is co-Editor of the Journal of Sustainable Tourism, and co-Director of the annual University of Otago Tourism Policy School which, on the 19th March 2021, addressed the theme of 'Net-benefit tourism'.
Summary of James' presentation James_Higham_presentation_overview.pdf
James' powerpoint slides James_Higham_presentation_slides.pdf
Tourism for the wellbeing of Aotearoa/New Zealand - is Sustainable Tourism enough?
Dr Christian Schott (Victoria University of Wellington) will position where we are on our path to socially, culturally, environmentally and economically sustainable tourism and examine where regenerative tourism fits into this discussion.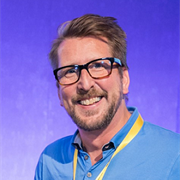 Christian is Associate Professor of Tourism Management at Victoria University of Wellington and Chair of the Principles of Responsible Management Education Steering Committee at Wellington School of Business and Government. His research focuses on the impacts of tourism, climate change, education for sustainability, and VR and education. He is the project leader of the cross-disciplinary Virtual Reality for Sustainability Education project, which was awarded the 2020 Gold Award Sustainability at the prestigious QS-Wharton Reimagine Education Awards.
Summary of Christian's presentation Christian_Schott_presentation_overview-v3.pdf
Christian's powerpoint slides Christian_Schott_presentation_slides-v4.pdf