Associate Professor Jay Marlowe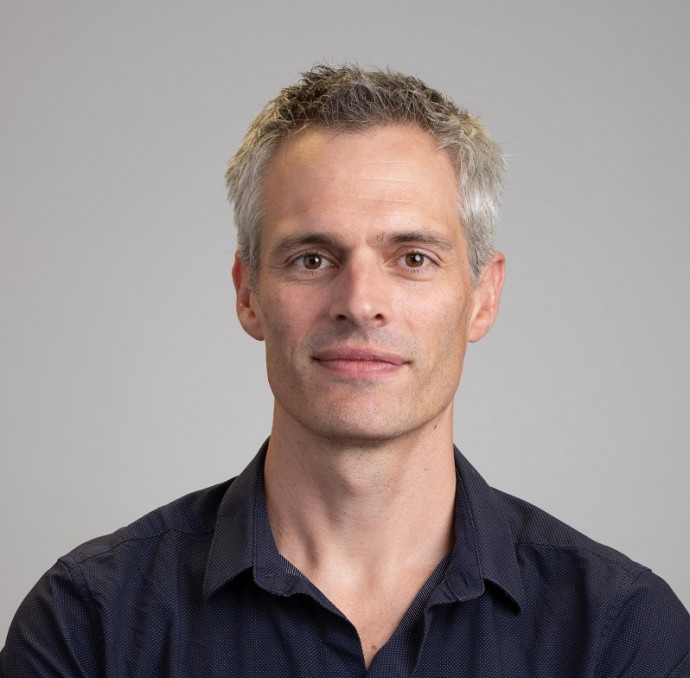 Jay Marlowe is an Associate Professor in Counselling, Human Services and Social Work at the University of Auckland who focuses on refugee resettlement, belonging and social inclusion, and disaster risk reduction.
Jay has worked with community, national, and international organisations including the Auckland Resettled Community Coalition, NZ Red Cross and the World Health Organisation to develop best practice in ethics and supporting resettled refugees. He was elected a Rutherford Discovery Fellow in 2018.
Q: Why did you join the panel?
I like to think the panel will find a way to communicate with the New Zealand public, that we can take ideas about equality, equity and fairness out of the realm of academic scholarship and present them in a way that people can meaningfully engage with them and see how they relate to their lives.
As the saying goes, the best way to predict the future is to create it. In order to create it, you have to start off with the right questions. It's not just about asking a particular group of people, 'what do you want?' it's about asking the whole of society across a range of diverse backgrounds and experiences 'what future do you want?' These can be uncomfortable questions, but the more we have these conversations, the more they can help us make positive decisions for a shared future.
Q: What do you bring to the panel?
I am a New Zealand citizen, but I don't think I can claim to be a kiwi just yet! I'm originally from the States, and this gives me "a" perspective, but I think the interesting thing about New Zealand is that it is a society composed of many perspectives. We are a country with a rich indigenous history, we are also a country that's grown incredible rich diversity through migration. This confluence of ideas, relationships and histories are all important for us to carry with ourselves and into the future.
My academic focus is in refugee studies and how people of refugee backgrounds can be offered opportunities to be part of New Zealand society.
The reality is you can step on a plane and get to most places in the world within 24 hours. You can find yourself in an incredibly different context, where the meaning related to parenting, gender roles, community, time, money and fairness can be very different. How we talk about these - often taken for granted - understandings with each other matters.
If we're talking about fair futures, for instance, about housing, healthcare, refugee settlement, migration policy or the right to work, these are all important things that we need to take a critical look at. This is particularly the case as we engage with other factors such as climate change, advances in technology, global trends in forced migration and major events, such as disasters. The panel is one place to have these conversations.
Q: Will there be a fair future without change?
When we think about fair futures for refugees, we have to think about what's fair for society, and what's fair in local, regional, national and international contexts. Sometimes people may say we have enough of our own problems and we can't work with refugees until we've sorted those out, but I don't think it has to be a choice. It's more about deciding which commitments we are willing and not willing to sign up to, recognising that we are an important part of an international community.
There will be more displaced people in the future. For example, back in 2010 Syria wasn't a principal refugee originating country. Many Syrians wouldn't have predicted that several years later Syria would be the top originating country.
The International Convention exists so that countries can respond and provide durable solutions so forced migrants and their families can live free of persecution. This is why the refugee convention is so precious. It provides protection to those who are being persecuted no matter who they are or where they are based in the world.
Q: Are there grounds for optimism?
As we respond to the contemporary challenges of forced migration – from conflict and climate – we need to maintain a possibility focus, in which we imagine how things could be otherwise to create more inclusive and positive futures.
Recently, the United Nations has recognised the rights of a group of people displaced by climate change. Going forward, technology may also play more of a role as it connects family and friends separated by geography, and as the associated communication tools are becoming increasingly available, affordable and usable.
We have a good refugee settlement programme, and there are many things we do very well. We have just doubled our annual refugee quota. New Zealand has an important role on the global stage, amongst many other countries, in supporting people who have been displaced from their families, friends and communities simply because of who they are and what they believe.
Associate Professor Jay Marlowe
It's not just about asking a particular group of people, 'what do you want?' it's about asking the whole of society across a range of diverse backgrounds and experiences 'what future do you want?'