Professor Barbara Brookes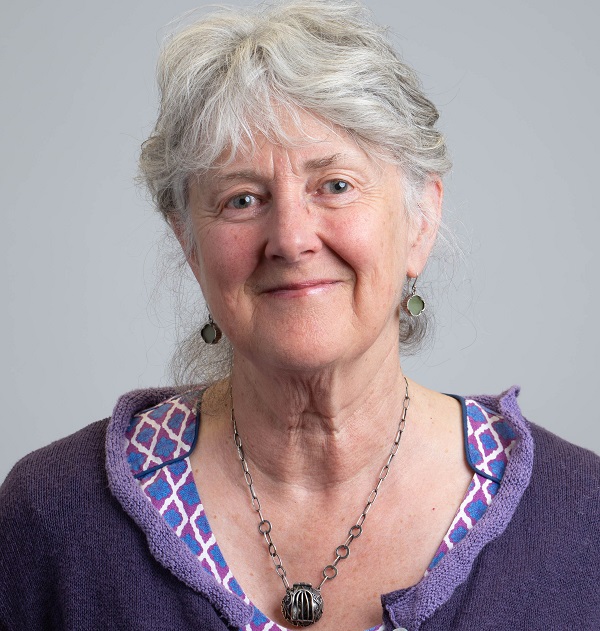 Barbara Brookes (MNZM) is a historian of gender relations in New Zealand and the history of health and disease in New Zealand and Britain and Professor Emerita at the University of Otago.
Barbara's work provides historical perspective on contemporary debates about gender equity as well as health services. Her recent award-winning book A History of New Zealand Women surveys women's roles and experiences from the first waka to 2016. In 2018, she was awarded the Royal Society Te Apārangi Humanities Aronui Medal for her contribution to women's history.
Q: Why did you join the panel?
We want to shake up people's perceptions about New Zealand as an equal society. As New Zealanders, fairness is deeply entrenched in our expectations – or that's the idea we have. Somehow, we think we're better off and more enlightened than we were in the past, but that's not necessarily the case. The panel is one means we can get people thinking about the current situation, and how we might create a society that is more equal.
Q: What do you bring to the panel?
My focus is on the history of women, children and gender equality, and the ways in which caring has not received recognition and yet it is the essential hidden labour in our society. I'm very interested in work-life balance and for women and men both to be able to have a career and care for their families.
There is a perception that New Zealand is a great place to bring up a child, but the reality is we've gone from being one of the best countries, to one of the worst - certainly in terms of child poverty and child abuse.
I started on this path of research when I did my BAHons on backstreet abortions. I examined what led women to seek abortions and learned of the ways that limited access to fertility determined women's options. Since that research, I've been interested in the ways the history of women and the history medicine intersect. Our health care system was transformed, for example, by the work of feminists highlighting the unethical practices at National Women's hospital. How we treat the most vulnerable says a lot about us as a society.
Q: Will there be a fair future without change?
Looking at the current picture, I feel we have slipped quite fast into a world of haves and have nots. You can see this by the Gini Coefficient gaps, which show the extent to which income is distributed across the population.
There is still a gender pay gap in New Zealand. Recently, the list of 100 richest people in New Zealand was published – they were all men, but there was no commentary on that. Why is that? Do women make different choices or are there lots of barriers?
The recent suffrage 125 celebrations seemed so positive, but in reality, one of the most common occupations for women in New Zealand is 'retail assistant'. New Zealand women have gone from serving in homes, to serving in shops. Is that a good thing?
There has been a huge revolution in professional jobs with more women entering medicine and law, but the figures show a wide gap in the lives of professional women in New Zealand and those with little education, and we haven't yet got things right.
Q: Are there grounds for optimism?
My hope for the panel is that we can highlight understanding of the inequalities in New Zealand and how it might be different.
Our views can often depend on when we were born and which community we were born into. People born after taking the pill became commonplace, or after the Homosexual Law Reform of 1986, have no idea what it was like to constantly worry about fertility control or living a hidden sexual life. Māori pointed to breaches of the Treaty of Waitangi for 135 years after 1840 and until the Waitangi Tribunal was established in 1975. In the past New Zealanders tried to provide a safety net for the poor 'from the cradle to the grave'.
The different expertise of those on the panel might allow us to imagine what equality for all New Zealanders might look like in the future.
Read expert commentary: A fair go by Barbara Brookes
Professor Barbara Brookes
Fair Futures
We think we're better off and more enlightened than we were in the past, but that's not necessarily the case.