Research
Published 22 September 2023
Ada Lovelace day profiles 2023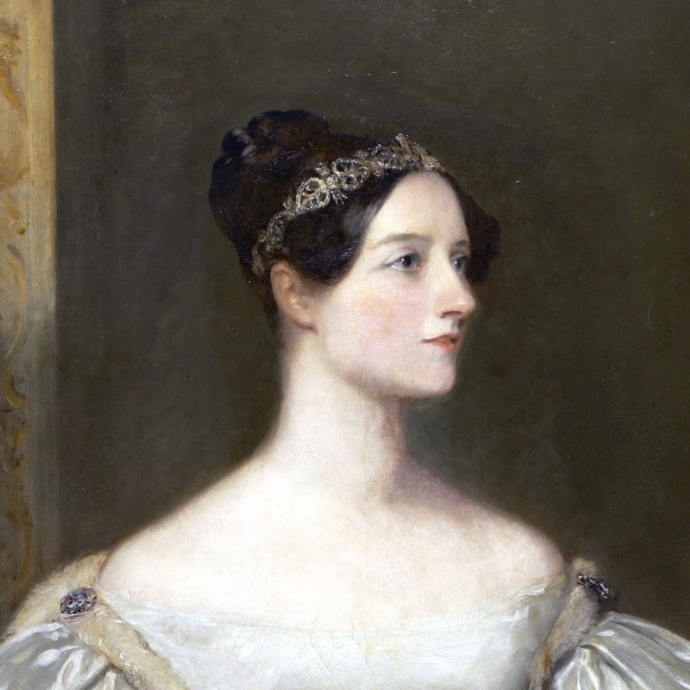 Detail of Margaret Sarah Carpenter's portrait of Ada Lovelace, 1836 (Source: Wikimedia Commons)
Ada Lovelace Day is our opportunity to celebrate some of the outstanding wāhine conducting Marsden funded STEM research in Aotearoa. Each of these researchers is building on Ada Lovelace's computational legacy by using digital technologies to accomplish their diverse research goals. Karawhiua!
Dr Sophie Pearson-Grant
Marsden Fund Fast-Start (GNS2101) "Lifting the veil on precursors to unheralded phreatic eruptions"
Dr Sophie Pearson-Grant is a senior geothermal modeller at Te Pū Ao GNS Science. She received a Marsden Fund Fast-Start in 2021 to use state-of-the-art fluid flow modelling, geophysical monitoring data and statistical data assimilation tools to better our understanding of what signals may forecast impending "phreatic" volcanic eruptions.
Phreatic eruptions occur when water trapped within volcanoes expands explosively into steam. Most of Aotearoa New Zealand's recent volcanic eruptions have been gas-driven, including the fatal 2019 eruption of Whakaari. To forecast phreatic eruptions, it has to be determined whether signals detected by volcano monitoring networks are leading to an eruption or not – a very difficult thing to do. In this project, Dr Pearson-Grant will develop detailed, physics-based numerical models of heat and fluid flow under the extreme temperature and pressure conditions found within Whakaari and Ruapehu volcanoes, calibrated with high-resolution monitoring data. These models will then be used to simulate how physical conditions within the volcanoes change in response to different geological processes such as earthquakes or deep magmatic injection, and which processes and associated signals may lead to phreatic eruptions.
Dr Rachael Tighe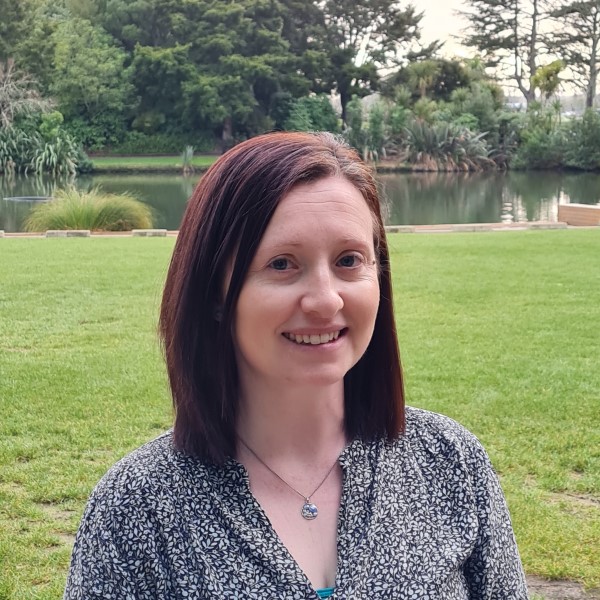 Marsden Fund Fast-Start (UOW2103) "Thermoelastic stress tomography: using heat to detect, map and quantifying the effect of hidden defects"
Dr Rachael Tighe is a Senior Lecturer at the School of Engineering, Teaching and Research at Te Whare Wānanga o Waikato the University of Waikato. She received a Marsden Fund Fast-Start in 2021 to develop a new approach to perform non-destructive, infrared thermography-based, three-dimensional (3D) stress assessment of structural components.
All the materials we use in modern life eventually fail. Anticipating when a material is likely to fail is critical from both safety and economic perspectives. Hidden internal defects can affect structural performance and could lead to part failure. Current techniques for parts assessment are not able to quantify the mechanical effect of an individual defect on part performance or lifetime. Consequently, this could lead to unnecessary replacement, causing waste and significant economic costs. Dr Tighe will create a non-destructive, portable approach to locate internal defects, quantify their geometry and, most critically, assess the internal stresses they create. Dr Tighe will develop novel coupled experimental and analysis techniques to enable 3D reconstruction of internal defects based on thermographic surface temperature measurements to reliably identify parts in need of repair or replacement.
Associate Professor Chern Li Liew
Marsden Fund Standard (VUW2122) "Towards socioculturally responsible and inclusive stewardship of digital indigenous knowledge collections (D-IKC)"
Associate Professor Chern Li Liew of the School of Information Management at Te Herenga Waka Victoria University of Wellington received a Marsden Fund grant in 2021 to develop a transformational theoretical foundation for the design of digital indigenous knowledge collections that advances sociocultural inclusiveness and responsiveness to indigenous needs.
Digitisation of indigenous knowledge is often principally associated with progress through technological modernisation, with a bias towards liberal democratic ideas of 'modernity'. This has led to tensions between such digital innovation and indigenous principles around the care and protection of traditional knowledge.
Through the lens of radical empathy and an ethics of care, this research aims to develop a framework for the stewardship of digitised indigenous knowledge collections, aimed foremost at promoting sociocultural goals, such as strengthening cultural identities and fostering social connections, while respecting and upholding traditional values. This project is focused on Māori and digital indigenous knowledge collections accessible through memory institutions in Aotearoa, but the research team also intend to identify propositions and theoretical foundations that are adaptable for other indigenous communities.
Professor Jan Eldridge
Marsden Fund Standard (UOA2116) "Black hole ecology: understanding the masses of black holes formed in stellar deaths"
Professor Jan Eldridge is Head of the Department of Physics at Waipapa Taumata Rau University of Auckland. In 2021, she was awarded Marsden Funding to use the growing, rich datasets of accurate black hole masses to constrain the physics underlying formation and growth of black holes in theoretical models. This will lead to a better understanding of the behaviour of black holes.
Black holes are the remnants that form when a massive star dies. The distribution of black hole masses detected via gravitational wave observatories and electromagnetic astrophysical studies has various attributes that cannot be fully explained by current theoretical models. This indicates that we do not fully understand the physics underlying black hole formation and evolution. Professor Eldridge and team will develop a new computational model, based on rich new datasets, that accurately describes the evolution of black holes interacting with a companion star. This will allow them to vary the physics in their model to constrain uncertain parameters. The team will then go on to model black holes born in dense star clusters where they dynamically interact with many other stars during their evolution.