New Zealand's new Chinese migrants and their multi-generational families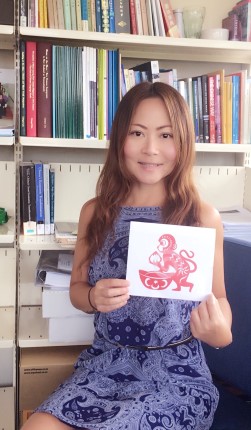 Dr Liangni Liu, Massey University
Posted: Thu, 3 Nov 2016
After three decades of immigration, a substantial new Chinese community has established in New Zealand. A significant proportion of these migrants are multi-generational families renowned for their transnational connections and mobility.
Dr Liangni Liu, from Massey University's Auckland campus, has been awarded a Marsden Fast-Start grant to explore family unification in a migration context. Dr Liu will use a three-generation framework encompassing migrants, their children, and parents, to study the intersection between transnational migration and the inter-generational experiences of migrants.
The building of multi-generational family units is a long-established and well recognised pattern of Chinese migration. However, the ability to maintain an extended family structure is shaped both by migrants' ability to move freely between home and host countries, and by immigration policy.
As New Zealand immigration policy increasingly prioritises 'talent', older and less educated migrants are finding it difficult to gain entry to be with their children and grandchildren. At the same time, the New Zealand-born children of Chinese migrants may leave for educational and employment opportunities in other countries.
So what are the implications for forming strong, committed, and settled communities? Through interviews with migrant families and analysis of Immigration and Statistics NZ data, Dr Liu will explore how migrant families deal with the challenges of living between two cultures.
This research will provide the first understanding of how Chinese migrants and their extended families adapt to New Zealand society. It will also add new insights into the discussion on cultural diversity.
Total Funding: 300,000 (excl. GST) over 3 years
Researchers: Dr Liangni (Sally) Liu, School of Humanities, Massey University, Private Bag 102904, North Shore, Auckland 0745