Understanding Legionella in the plumbing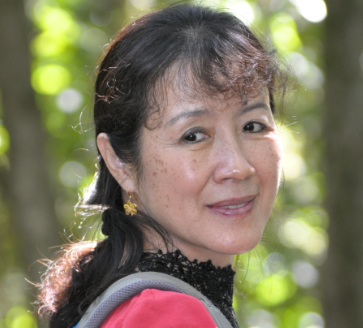 Dr Liping Pang, Institute of Environmental Science and Research Limited
Posted: Thu, 3 Nov 2016
Legionella pneumophila is a bacterium that causes significant harm in the form of Legionnaires' disease, a severe form of pneumonia with up to 30% mortality in humans. The bacteria can lurk in man-made water systems such as plumbing, for a long time. They travel through common filters and are chlorine resistant, making them both dangerous and difficult to eradicate.
So how do these bacteria remain so potent despite efforts to kill them, and how do you study them? You can't just infect water systems to study how they persist there for so long. Dr Liping Pang from ESR in Christchurch thinks she may have the answer, and has received a Marsden Fund grant to investigate further.
Dr Pang, along with Dr Craig Billington (also from ESR) and two Canadian experts will develop an inert, harmless, non-living surrogate for Legionella bacteria. It will be specially designed to mimic the adherence and persistence of the bacteria in engineered water systems.
The surrogate, consisting of surface-engineered microspheres, will be made out of a food-grade biopolymer. Their surfaces will be modified to change how the particles stick, combine with one another, and physically resist disinfectant processes. They will even have their own DNA, so that researchers can detect when the disinfectant has 'worked' to 'kill' them.
The end result will be a fundamental understanding of how Legionella bacteria stick and persist in our water systems. This new method will be cheaper, less labour intensive, and less risky than current analyses, and more accurate than the traditionally used E. coli indicator.
This inert surrogate approach will also be useful for other bacterial pathogens in water systems, with the ultimate goal of reducing human infections.
Total Funding: $830,000 (excl. GST) over 3 years
Researchers: Dr Liping Pang, Institute of Environmental Science and Research Ltd, 27 Creyke Rd, Ilam, Christchurch 8540