Bringing 3D to home videos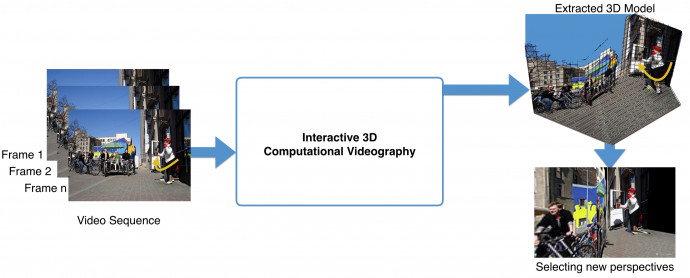 From a sequence of video frames (Left), the approach creates a dynamic 3D model (Top Right), including static scene elements & dynamic scene elements. The user can select new viewpoints and experience the video content from different perspectives (Bottom
Dr Stefanie Zollmann of the University of Otago will combine novel videography and computational techniques to enable us to 'virtually walk through' a 3D scene created from our home videos
Published 2 November 2017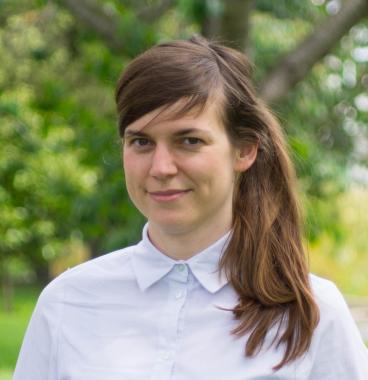 Imagine being able to experience a family gathering, captured on a single video, as a fully explorable 3D scene, where your choices about how to move and where to look are different from those of the camera operator. Dr Stefanie Zollmann from the Department of Computer Science at the University of Otago will use a Marsden Fund Fast-Start grant to make this technology a reality.
An emerging area of research called 3D computational videography uses recently developed image-processing techniques to extract 3D data from videos. However, existing techniques in this area require multiple cameras, or intensive computer processing, or time-consuming human manipulation. Dr Zollmann aims to construct a 3D scene from a single video file, with minimal human manipulation and in near real time. After the 3D scene is reconstructed, a user will be able to explore the scene freely, selecting new viewpoints and perspectives.
Dr Zollmann will create novel interactive 3D computational videography by combining for the first time, techniques from two existing areas: computational photography techniques which go beyond the boundaries of traditional photography and allow 3D structure to be extracted from a single photograph; and techniques recently developed in augmented reality that emphasise real-time computer vision and computer graphics.
Successful combination of these techniques will improve interactivity and quality, and could ultimately be used in interactive video editing applications.