Making international economic law in uncertain times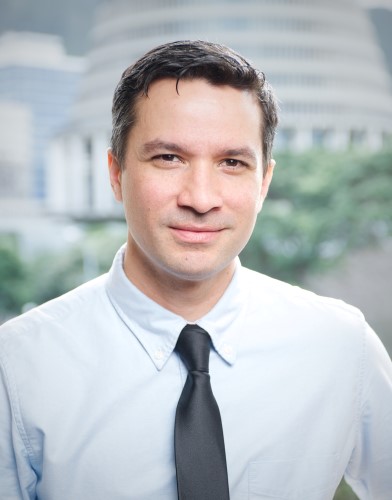 Dr Guy Fiti Sinclair. Credit: Colin McDiarmid, Victoria University of Wellington
Dr Guy Fiti Sinclair from Victoria University of Wellington will study how the laws and institutions governing the global economy have functioned since World War II for insight into how international economic law can be adapted to respond to the current crisis in the liberal world order
Published 2 November 2017
International economic law helps govern economic relationships between states, organisations and people across national borders. It has been a key aspect of trade and international integration since the mid-20th century. However, the strength of international economic law has recently been tested by the global financial crisis, Brexit, and Trump's withdrawal from the Trans-Pacific Partnership. Such events signal growing disillusionment with neoliberalism and the global institutions that underpin it.
Dr Guy Fiti Sinclair of Victoria University of Wellington's Faculty of Law is interested in how the international economic law governing global trade and investment can respond to these challenges. He has been awarded a Marsden Fund Fast-Start grant to explain the origins of the international economic legal system from World War II until the present moment of crisis. His research will explore the development of key global institutions such as the World Trade Organisation, the International Monetary Fund and the World Bank.
Despite the global importance of these organisations, there is currently no comprehensive history of their role in shaping the modern legal and economic order. Focusing on how these organisations dealt with past economic and political challenges, this research will explore the adaptability of international law and institutions. Dr Sinclair believes we can learn from this complex history in order to better respond to the challenges facing international economic law today.