Benson Chen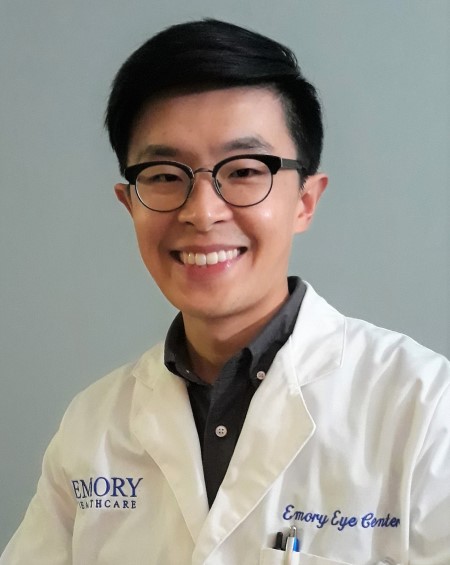 Dr Benson Chen. Photo supplied.
2019: Dr Benson Chen, Emory University, has been awarded a Cambridge-Rutherford Memorial PhD scholarship, for research entitled: 'Deep phenotyping and genotyping in inherited optic neuropathies'
About the Scholar
Benson's interest in medicine and health started in his final year of high school in 2006, when he was awarded a Gold CREST Award for his project investigating the potential medicinal uses for native plants. The Gold CREST project sparked Benson's curiosity about health disparities and how he could combine science and medicine to help others.
In 2011, he graduated with a MB ChB (Bachelor of Medicine and Bachelor of Surgery) with distinction from the University of Auckland after winning the prestigious W.E. Henley Prize in Clinical Medicine. Benson did his residency at Auckland City and Middlemore Hospitals, and found his current passion for neurology and neuroanatomy. He enjoys these fields because they are intellectually stimulating specialities that require good old–fashioned detective work, the ability to think logically, and also sometimes outside the box. Benson is currently a Clinical Research Fellow developing expertise in the field of neuro-ophthalmology at Emory University in Atlanta, Georgia (USA).
About the Project
Inherited optic neuropathies (IONs) are a diverse group of genetic disorders that affect the optic nerve – the "cable" that connects the eye to the brain, causing progressive blindness. Some of these disorders cause damage to the optic nerve alone, while others occur as part of a more complicated neurological condition that includes symptoms like hearing loss or loss of balance. IONs result in significant disability and impaired quality of life in children and young adults. Confirming the genetic mutation causing the ION represents a crucial first step in being able to counsel the patient and their families about their risk of developing the disease, what to expect as the disease progresses, and the probability that the patient's children will inherit the mutation. Despite greater access to genetic testing, about 40% of patients with a clinical diagnosis of IONs still do not have a confirmed genetic diagnosis because the specific gene mutation that they carry is unknown.
In his doctorate studies at the University of Cambridge, Benson will develop further knowledge of which genetic mutations cause IONs and how these mutations can manifest or be expressed in people with the disease. He aims to identify new genes that cause IONs by using advanced next-generation gene sequencing technology. He will focus on the group of people with unknown gene mutations, and will analyse their genomic data to identify the mutations causing the disorder. Benson also aims to understand how the different gene mutations can affect the function of different parts of the visual system. This knowledge will be used to design vision testing specifically for use in patients with IONs. Sophisticated colour vision tests will be used to compare how different cells within the retina are affected in different genetic groups of patients with IONs. Benson will also collect data to help predict which groups of people with IONs will lose their vision more rapidly.