Sarah van Eyndhoven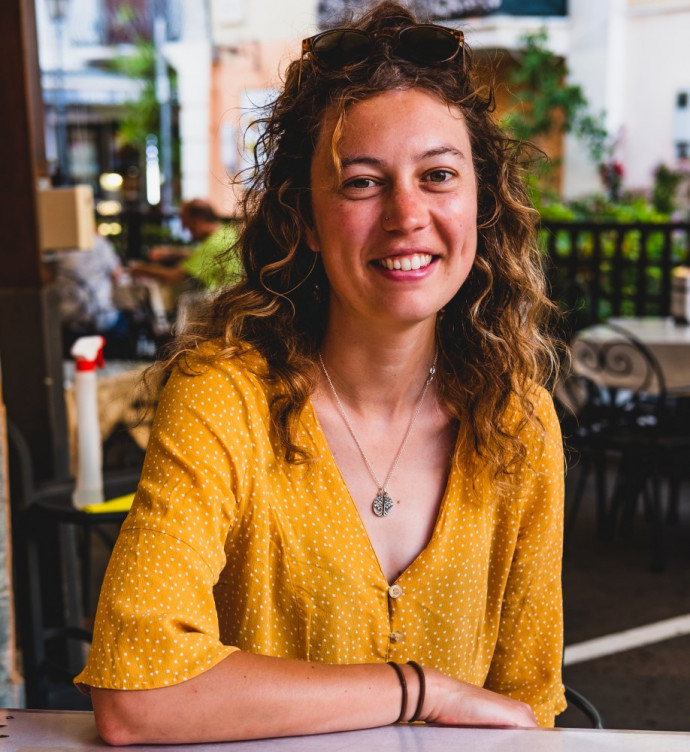 Dr Sarah van Eyndhoven (photo self-supplied).
2023: Dr Sarah van Eyndhoven at Te Whare Wānanga o Waitaha the University of Canterbury has been awarded a Rutherford Foundation Postdoctoral Fellowship for research titled 'Between the Clutha and the Kawarau – the threads of old and new identities shaping written language use among early Scottish immigrants to New Zealand'
Our national and ethnic identities are often reflected in the way we write, speak and act, but what happens to people's national identities when their home changes? Early immigrant communities offer a unique window into the conflicting loyalties surrounding migration, and the formation of new, post-colonial identities and language varieties. By analysing the private writing of New Zealand's 19th century Scottish settlers, Dr van Eyndhoven hopes to explore the processes of identity maintenance, shift, and formation through historical and linguistic lenses. Her project focuses on the use of Scots spellings and uniquely Scottish words, as well as adoption of New Zealand colloquialisms and te reo Māori.
This project aims to produce the first publicly available, digitally-searchable database of New Zealand immigrant correspondence. The project will fill an important gap in the documentation of New Zealand's early settler history and allow comprehensive comparisons with other migration waves across the English-speaking world. In creating these resources, Dr van Eyndhoven's work will help to determine whether word use and identity markers within Scottish immigrants' writings reflect universal patterns, or if they are unique to the context of New Zealand.