Emma Davison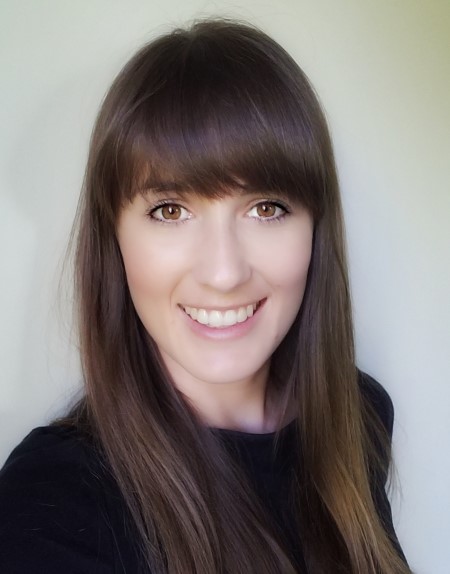 Dr Emma Davison. Photo: supplied.
2019: Dr Emma Davison, University of Auckland, has been awarded a Rutherford Foundation postdoctoral fellowship for research entitled: 'Automated Flow Technology for the Synthesis of Personalised Cancer Vaccines'
About the Fellow
Emma discovered her love for chemistry when her year 8 science teacher took the class to the local swimming pool to see what would happen when a chunk of potassium was thrown into the water. The resulting "BOOM" sparked her interest in chemistry, which was bolstered by a series of passionate teachers in years 12 and 13 at secondary school.
During this postdoctoral fellowship, Emma is excited to build her own automated flow chemistry synthesiser. This is a new area of research for her, and she is driven by the challenge. The fellowship will also allow Emma to remain in New Zealand and examine new ways of automating chemical synthesis for rapid discovery and delivery of drugs - a very important and rapidly expanding field.
When Emma is not in the lab, you may find her spending time outdoors hiking, snowboarding, or travelling.
About the Project
While it has been previously recognised that certain white blood cells can recognise and destroy cancer cells, the process of directing a person's own blood to attack cancer has been a major scientific challenge. Previously, a new procedure for synthesising cancer therapy treatments has been developed by Dr Emma Davison and her research group at the University of Auckland. This immunotherapy activates white blood cells in the human body, compelling them to search for and destroy cancer cells, in a tumour-targeted immune response by the patient's own immune system. Importantly, these therapies can be "personalised" for individual patients so that their immune systems will be stimulated to target the patient's specific cancer cells.
Current processes to make these personalised vaccines require around 3-4 months, from patient sampling to vaccine delivery, which is too long for a patient to wait for cancer treatment. A major breakthrough in chemical synthesis is a procedure called automated flow synthesis. Automated flow synthesis has many advantages, including reduced cost, volume of chemical waste by-products, and most importantly, a dramatically improved speed for creating vaccines, reducing the time required to make them to only matter of hours.
Dr Emma Davison's fellowship will be focused on developing a new automated technology for producing personalised cancer immunotherapies. The results of this research are expected to improve survival, and reduce suffering of cancer patients by rapidly delivering non-toxic and affordable, personalised therapies, which can be delivered in the primary care setting. This technology will result in significant new knowledge about cancer treatment, improve social and economic conditions, and put Aotearoa at the forefront of personalised cancer therapy development.